Last year when writing this, COVID had just come into the country. We had no idea what was coming or what our next year of ministry would look like. Like others, we have endured losses and disappointments and yet, God is at work! Incredible and inspiring ministry continued. God and his people are faithfully working for the Kingdom! This is a chance to celebrate the ways we have seen Kingdom wins through our partners over this past year. May you be blessed and encouraged.
GLOBAL WORKERS & MISSIONARIES
We currently support 21 units -12 of which are serving outside of Canada. Together, they minister to over 15 different nations, and touch the lives of people across every generation. Each of these workers are passionate about the places and peoples God has placed them among. Learn more: CrossRoadsChurch.ca/missionaries
Changes in 2020-21:
Retired/transitioned out of formal ministry:
Donald and Lorraine Gingras (Quebec)
Dan and Janet Snyder (Hungary)
New Missionaries/Global Workers:
Sarah Lahucik (serving vulnerable youth in Maskwacis, CAYU)
Amy Thompson (serving young, single moms in Lacombe, CAYU)
Camille and Tyler Hildebrandt (preparing to serve among the Shan in Thailand, SEND)
Celebrating Weddings & Births:
Janine (Graber) & Jaron Holtom
Ruthanne (Slofstra)& Chan Hong
Elie Gagnon, born to Catherine Trembley and Jerome
OUR GLOBAL OUTREACH PARTNERS
Working with solid organizations allows us to have an impact for the Kingdom in places we would never be able to reach alone. We seek to be strategic. We currently partner with five organizations who minister among National Pastors and Leaders, Muslims, and Persecuted Believers . Our relationships with them encourage and challenge us. Here's how our support has strengthened the Kingdom around the globe:

EMPOWER MINISTRIES:
Watch video on Empower Ministries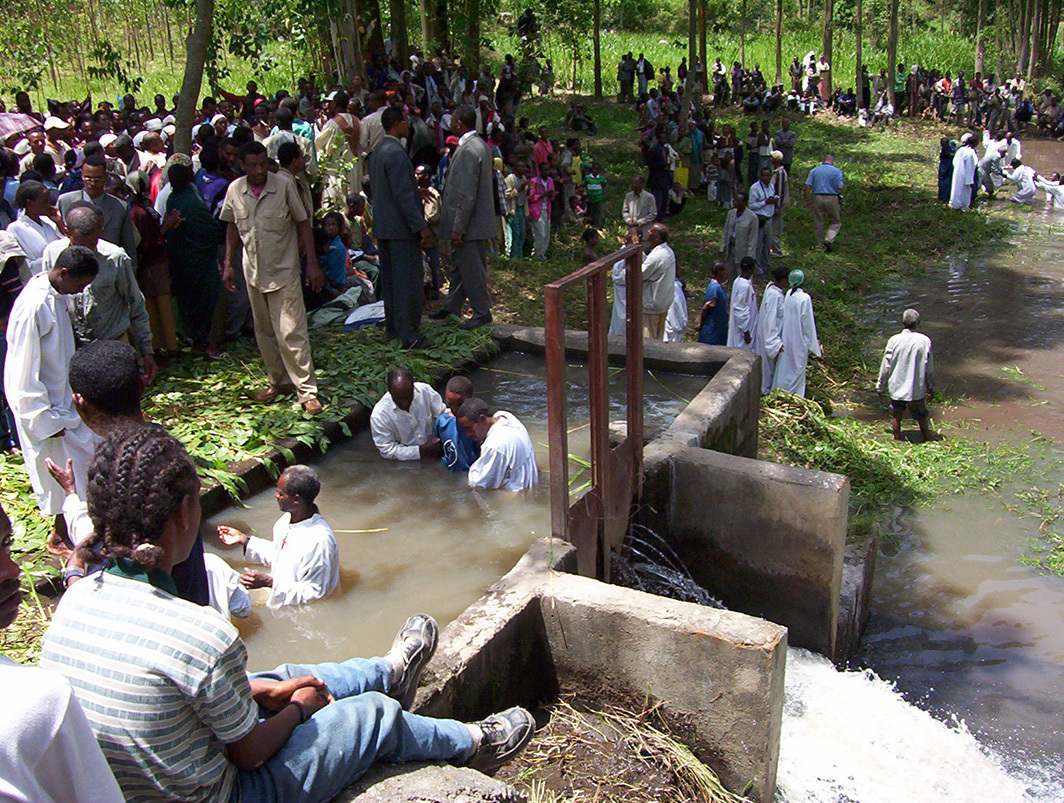 We supported evangelists in Ethiopia. Empower shares, "2020 was an incredible year for national church growth in Ethiopia. The pandemic spurred on the largest harvest of souls in their history! Hundreds of thousands have come to know the Lord in a short amount of time. The Kingdom of God in Ethiopia is expanding beyond our wildest dreams and prayers."

PARTNERS INTERNATIONAL:
Watch video on Partners International
At less than 1% Christian, Pakistan is one of the least-reached nations of the world. Our multi-year support of the Bible Correspondence School enables the good news of Jesus to be shared in places where no established churches exist and it isn't safe to have a visible church gathering.
In the past two years, since the school started, over 100 people have responded to the good news about Jesus, and over 80 of these individuals have been baptized! Ten house churches have also begun in this time, resourced by the team we support in Pakistan.

GLOBAL DISCIPLES:
Watch video on Global Disciples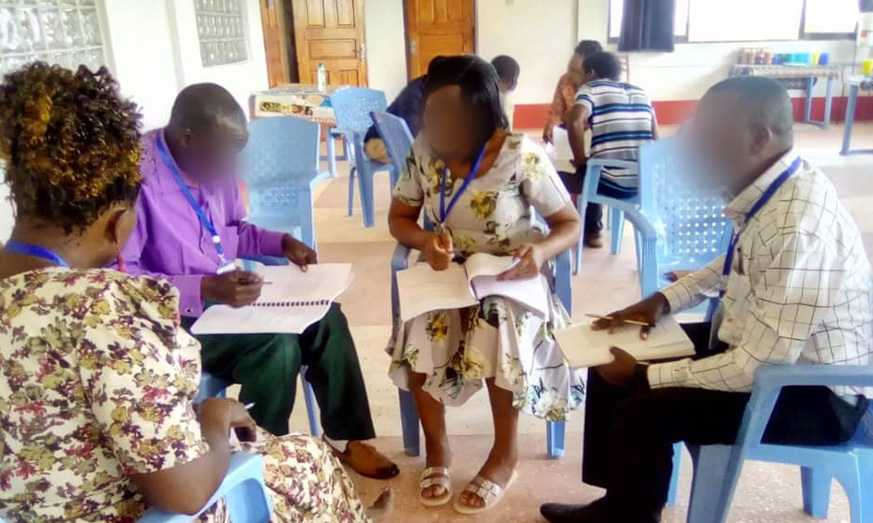 Global is about reaching the least-reached, 'til the whole world knows' because a third of our world is still waiting for an opportunity to hear about Jesus, His love and salvation. Global Disciples equips people to create those opportunities. We supported training workshops for national pastors and leaders in Islamic parts of East Africa. There was a LEAD Directors Training held in February where participants were highly impacted and another training for Mission Directors is running this May.

HELLENIC MINISTRIES (HM):
Watch video on Hellenic Ministries
With both outreach teams to Greece from 2020 cancelled, we are grateful to have been able to continue our support of Antonis, a local church planter who is doing amazing things!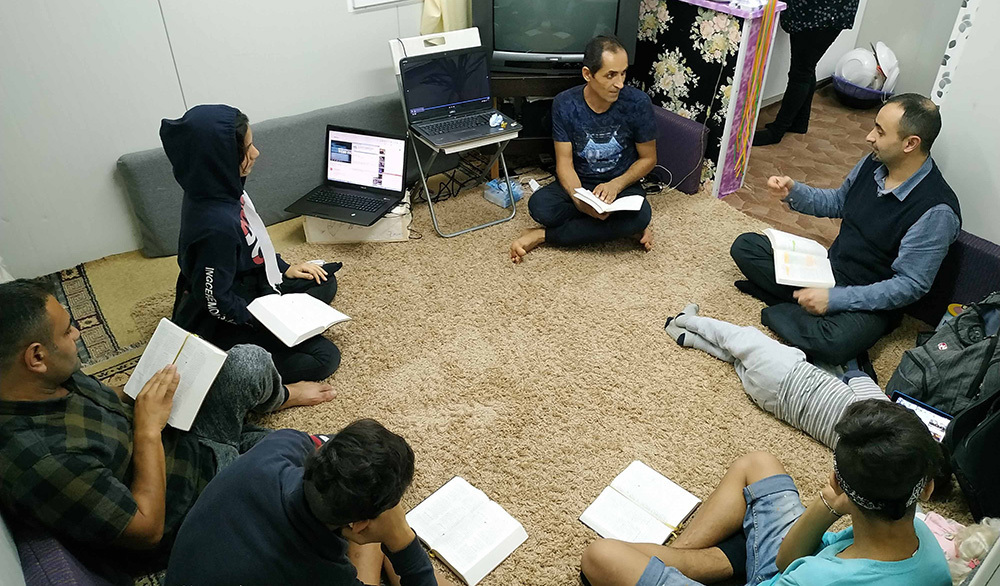 He and his team have been working hard to renovate property donated to them for a community centre & café called Moses Coffee. They aim to reach out to the wounded people in the city and share the gospel and love of Christ with them. Revenues from the café are directed towards Sanida (Mercy) Ministries. Sanida will be a home set up to rescue women facing abortion or abuse. These young women are given a safe place to live and heal as well as an opportunity to work in the café as baristas.
Antonis reports, "God is good! We have managed to have Bible studies in homes, small groups and new people are coming and that is good, God is good!"

BRIDGES OF LOVE:
Watch video on Bridges of Love
The Lebanese people have been through so much with the bomb blast earlier this year, massive economic deterioration and the pandemic. Through it all the staff of Bridges of Love have been providing love, support and encouragement to some of the most vulnerable. We have been supporting a missionary couple that gives all they have to care for those God places in their midst. After the bomb blast we were also able to send relief funds which helped the staff assist with medicines and supplies needed in the city.

REFUGEE SPONSORSHIP - New Canadians
In 2016 we initiated sponsorship of two Syrian families in Lebanon; one arrived in 2018 and we are still awaiting the second. Finally, there is progress with their file; If you would like to be part of the team that helps welcome this family, please email Missions@CrossRoadsChurch.ca
In 2021 we will complete an application for another Syrian family. Stay tuned for updates!
Please pray for the paperwork to be approved and travel documents granted for both of these families.
GLOBAL COMPASSION
This year, our Global Compassion Committee continued relationship with our three global partners in Haiti, Rwanda and Uganda even though we were unable to visit. As with all our other partners, the work looked different but continued on well! Check out the videos and articles we released for the Christmas Compassion Campaign to learn more about these partners and what God is doing through them. CrossRoadsChurch.ca/CompassionCampaign
In response to the campaign, you gave a generous $341,766 toward our Local and Global Compassion partners! Thank you for your support!
COURSES & SERMONS
Last fall, Pastor Dan walked us through the SENT series, helping us to see how we are all part of God's mission. There were so many valuable lessons. CrossRoadsChurch.ca/2020Sermons
Last fall and winter our department ran new courses also teaching our role in God's mission, right here in our city and around the world. Empowered to Influence called us to be effective salt and light in the places we are stationed, specifically seeking to reach those in the marketplace. The Unfinished Story helped people discover God's plan for the peoples of the world. Also, The Kairos Course was offered via zoom for anyone in Canada. For information on any of these courses check: https://simplymobilizing.outreach.ca/courses
MISSION VIDEOS
Since the pandemic started we have been producing videos to inform you about our various partners and initiatives - locally and globally. Starting in January we moved to releasing these videos every other week instead of the previous weekly release. If you have missed any, you can watch them here: CrossRoadsChurch.ca/Updates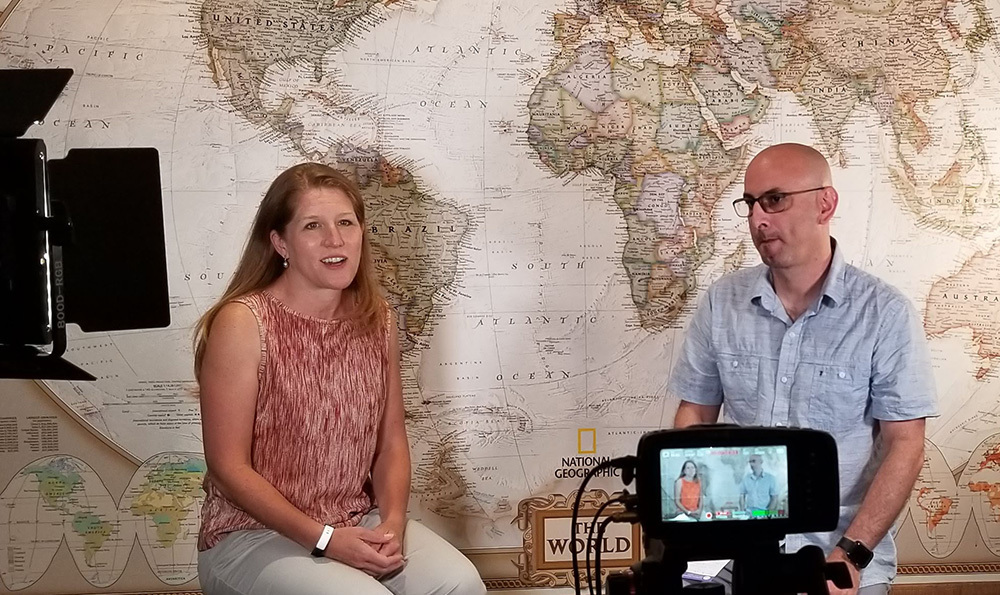 WATCH FOR WHAT'S COMING!
Short term teams will go again and as soon as we feel it is the right time, we will let you know!
Guests Nik and Ruth Ripken are expected to join us here for an amazing weekend, Sept 17th -19th.
Bottles continue to be collected to support missions the 2nd Sunday of the month when we are meeting at the building.
Our next Sponsored Family should be arriving shortly.
God is still doing amazing things! Let's keep our hearts and hands ready to be used as he calls us.
I want to offer a special thank you to my great teams who add so much energy, creativity and wisdom. To my staff team, Global Compassion Committee and Mission Advisory Team, you are amazing!
- Pastor Tracy
---
< GO BACK TO ANNUAL REPORT MAIN MENU