In the world of Spiritual Formation, I jumped back in after finishing my maternity leave at the end of September. This area of ministry continues to grow and evolve in really exciting ways as we seek to grow as disciples of Jesus. Here are some of our highlights from the past year!
We were able to finally run our first Rooted Women's Bible Conference in October after postponing it due to COVID restrictions in March 2020. We welcomed more than 100 women both in person and online as we spent two days digging deep into the Scriptures and how to practically apply it to our lives. This was a wonderful event and we hope to do it again!
We had another meaningful Advent season through our booklet, teaching times and Sunday services as we looked forward to the arrival of our coming King!
Lent was impactful this year as Pastors Dallas and I hosted a weekly event on Facebook Live. We spent time walking through God's covenants in the Bible, which led us to the New Covenant that Jesus institutes at the Last Supper. We were joined each week by CrossRoads' staff, and loved discussing Scripture, worshipping and praying together.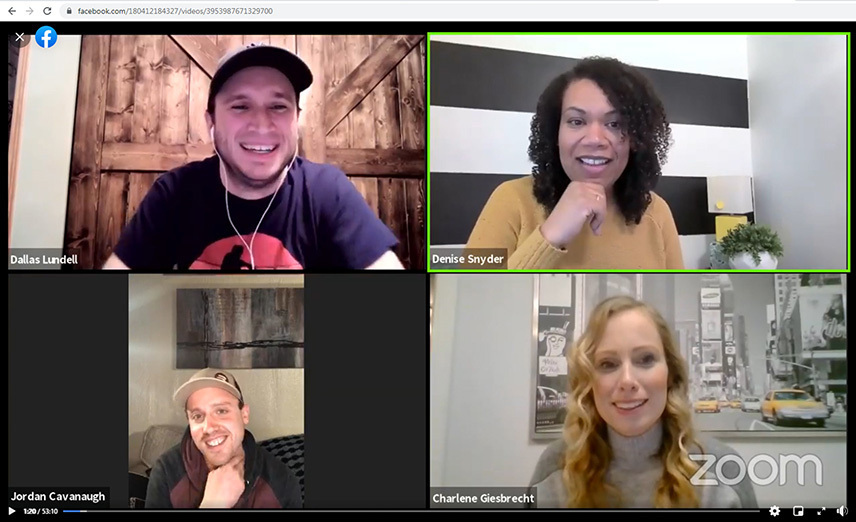 Our new Foundations course is up and running! This course is meant to help Christians better understand the beliefs and practices of Christianity. This spring we ran the course both in-person and online, and have spent time exploring Bible, prayer, community, suffering, worship, etc. We have loved learning, experiencing and practicing the faith together.
Our Palm Sunday baptism was an amazing time to celebrate with those who have decided to follow Jesus and declare it publicly. I was able to do multiple baptism interviews over Zoom and get to know the stories of those being baptized.
We've enjoyed doing various Bible studies and small groups this past year, and – in spite of the restrictions – have enjoyed great fellowship and growth over the Zoom platform.
We are excited to continue in ministry because, no matter what is going on around us, Jesus continues His mission and welcomes us to be a part of it. As His disciples, we seek to become more like Him as we live in His Kingdom and invite others into it!
- Pastor Denise
---