Kindergarten to Grade 6
"Jesus said, "Let the little children come to me, and do not hinder them, for the kingdom of heaven belongs to such as these."
Matthew 19:14
Children's ministry exists to partner with families in pointing children to say yes to Jesus and to grow in living into the Big God Story. We believe children are not just the church of the future, they are the church today—our most precious resource! We are committed to foster an environment where they are safe, known and cared for, and can grow along with us in faith.
Text "CrossRoads K6" to 393939 to stay up to date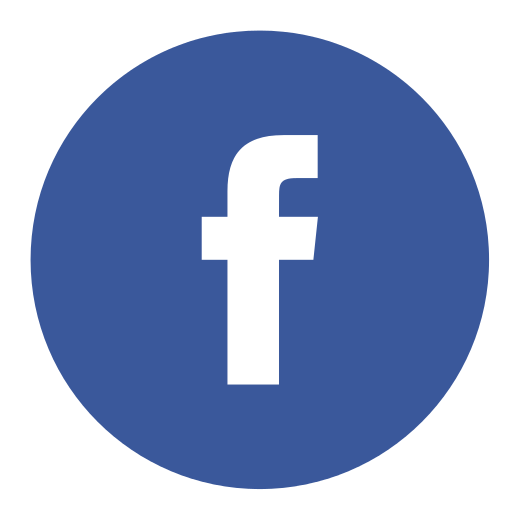 Stay connected on our CrossRoads Kids Facebook page!
Parents, join us in K-4 on Sunday
---
Home Resources
Online access to helpful take-home resources, our K-4 worship playlist, memory verses, reading challenges, and info about the Renolds.


---
Family Bible Reading Plan
Reading the Bible helps us to know God. It's hard to follow God if we don't know him. In the Bible, we learn to understand God's character. We learn how he has acted in the past, and we are invited to be a part of His story and the work He is doing in our world today.
We want to encourage you to read together as a family! We have provided a few resources to get you started.

---
K-4
In the Kindergarten to Grade 4 ministry, kids are taught what it is to have a personal relationship with Jesus and how they can grow closer to Him each day. With the use of small groups, games, and interactive learning, kids are given the opportunity to cultivate relationships with their peers as well as their leaders. Each Sunday we worship together as a large group in the Theatre and hear from God's word using creative media or live storytellers.
---
56ers
56ers is for your kids in Grades 5 & 6. Each Sunday we work on making our faith our own through small group discussion, worship, prayer, and games! We emphasize relationship with our leaders and relationship with our peers before moving to Echo in Grade 7. Come check out what God's Word has to say about your questions!
Serve Sunday
Since we believe children are the church today, Serve Sundays are a time when 56ers can offer their worship and service to our whole church body. There are various opportunities such as Hospitality team, serving in Early Childhood and many other roles.
The first Serve Sunday of this year will be on September 29th, 2019. This Serve Sunday will offer "The Why Tour" to introduce our 56ers to a behind-the-scenes look at CrossRoads and the ministries that are our Church on Sundays. Following the tour, each 56er will be able to register for a ministry area they would like to serve in!
The next Serve Sunday will be announced soon, where our 56ers will be equipped to serve in various roles in the church! Visit us again to register for Serve Sunday.

Family Events
Throughout the year, CrossRoads Kids' hosts events as an opportunity for you to get connected as families of 56ers and with our Leaders. The next event will be March 14th, 2020. Registration will open in February.

Our Grade 6's
Are you in grade 6 going into grade 7 in September 2020? You'll be headed to Jr. High Sunday and Youth. In the Spring of 2020, be sure to check out what is coming up for you!

---
Serving
CrossRoads' vision "to give everyone in Central Alberta an opportunity to have a personal relationship with Jesus Christ and by following Him, compassionately impact our world" is what serving in children's ministry is all about! Through serving, you have the opportunity to be a part of a team that can lead a child to a place where they understand Truth in the Big God Story to impact their world. Proverbs 22:6 says "...train up a child in the way s/he should go and when she/he is old she/he will not depart from it." But, if we come week after week simply to check off that we are serving, we miss out on God's intended ways for us to grow.
In saying yes to serving in children's ministry, you are:
Actively reaching Central Alberta with the gospel.
Partnering with families by teaching and reinforcing the essentials of our faith to our children.
Saying yes to the opportunity to let children preach the gospel to you in a fresh way by observing childlike faith, every time you serve.

---
Specialized Needs
Jesus said, "Let the little children come to me" and at CrossRoads, we believe that means every child. If you have a child who has specialized needs, please know that you and your children are a welcome and important part of our church! It is our intention to partner with you to create a supportive environment that can meet your child's needs, to the best of our ability.
On your first Sunday at CrossRoads Kids, we ask that you attend our children's programming with your child in order to understand the room and theatre dynamics as well as any potential challenges. After observing, please fill out our one-page form so that our room leaders can effectively shepherd your child and leave you with peace of mind while in service. If you would like to see our children's ministry space before attending with your child, we would love to show you around! Please call 403.347.6425 to schedule a tour.

---
Faith at Home
Join your child in CrossRoads Kids once a year for Faith at Home. What is Faith at Home?