Global Compassion
Vision
In areas of great need, we will learn, serve and grow in partnership with individuals, families and communities for their immediate, sustained and eternal good, through the love and compassion of Jesus Christ.
Mission
Together we will demonstrate Christ's love in areas of great need.
Values
We believe in compassion for others, just as Christ loves and has compassion for all. We believe in generosity through the grace of giving. We believe in partnerships to learn and share together. We believe in accountability to the congregation and our partners.
---
Bottle Collection for Missions

On the second Sunday of each month, you can bring your recyclables to the CrossRoads southeast parking lot. We will be providing a trailer to collect your bottles, cans, juice boxes, and milk jugs and turning it into money that will impact missions around the world. Thanks for making a difference for the Kingdom!
---
Global Projects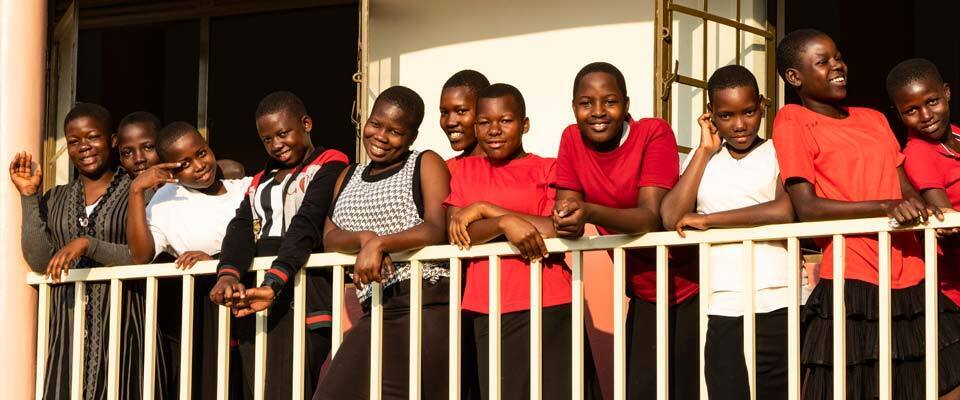 Uganda
CrossRoads Church has partnered with International Needs Uganda (INUG) since 2008 to assist the most vulnerable in the region of Buikwe, Uganda. Buikwe Senior Secondary School (BSSS) was established in 2010 by INUG to provide improved access to quality secondary education for Orphaned and Vulnerable Children (OVCs) in the rural region of Buikwe. BSSS is a mixed day and boarding school with a current enrollment of 572 students (300 girls and 272 boys).
Access to secondary education for OVCs in rural areas is very challenging—current schools are either unaffordable or full to capacity, or lack proper facilities that would make them competitive nationally. INUG responded to that need, entering the education sector to fill this gap in a meaningful way.
Last year BSSS presented us with the need for a girls dormitory. With the successful grand opening of the girls' dorm in June, we will now focus on providing quality accommodation for the growing population of boys. The current boys dormitory structure is small and incomplete (due to shortage of funds) but already in use. It currently houses 126 boys which is well above the intended capacity of 72. The congestion in the dormitory poses sanitation and hygiene issues as well as the rapid spread of communicable diseases. A safe evacuation would be extremely challenging should an emergency situation occur. Non-residential boys have to walk or ride bicycles very long distances of up to 8 Km from their homes each day. Such boys end up reaching school late, missing some of the early morning lessons, attending classes fatigued from their commute, and/or facing other potential risks such as human trafficking or recruitment as child soldiers on their journey.
Visit International Needs for more information.
Watch Uganda Profile on Prayercast
---

Haiti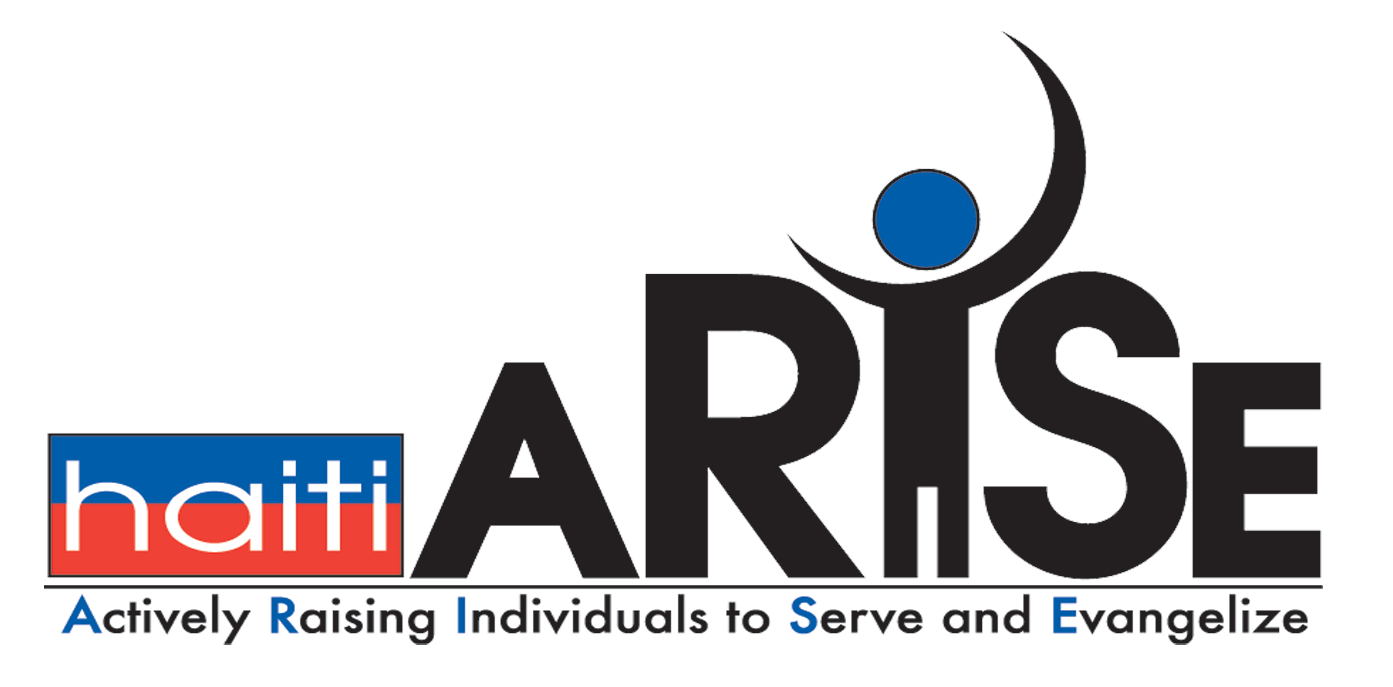 Haiti Arise feels called to bring COMMUNITY TRANSFORMATION through their projects and programs which help to meet the needs of individuals, families and communities. They are raising up the next generation!
This fall marks the 11th anniversary of our partnership with Haiti Arise along with the 6th anniversary of the re-opening of the Technical & Professional School, of which we are the primary supporter.
The Technical School provides quality, affordable education and hands-on training in skilled trades. Classes are taught by qualified and trained Haitian and international teachers. The Haitian government now recognizes their degrees, diplomas and certificates in the following programs: Computer & Information Technology, Electricity & Plumbing, Tiling, Carpentry, Construction, Windows Technique, Sewing, Cooking, Mechanics as well as ESL and Bible.
The school trained 350 students last year, of which 68 graduated in January. This year an additional 150 new students enrolled. Unfortunately, the school has not been open recently as a result of the protests and crippled infrastructure in the country.
It is amazing to look back over the past decade and see how many lives have been positively impacted through our partnership with Haiti Arise!
God is working through Haiti Arise:
300 leaders gained training and encouragement at the January Pastors Conference, sponsored by CrossRoads; in February 150 women attended a women's conference;
68 students graduated from the Technical and Professional school;
422 students enrolled for Pre-K to grade 6 at
Haiti Arise schools;
Construction of the new Autobody Shop
was completed;
The birthing centre has opened with a daily
baby nutrition program serving over 1,200
mothers & babies;
25 children graduated from the Kids4Kids program with a pregnant goat;
30 members of their church joined a mission trip for a 3-day crusade & outreach;
14,000 patients were served in the medical
clinic including 150 surgeries;
175 prisoners who had been wrongfully accused have been set free through the legal aid team;
4 families with 18 children are being cared for through the Children's Village.
Visit Haiti Arise for more information.
Watch Haiti Profile on Prayercast
---
Rwanda

World Relief sees the local church as God's ideal plan to restore the broken world, since the church is in the best position to serve holistically and in the long term for total transformation.
Since 2013, CrossRoads has partnered with World Relief in Nyamasheke, one of the most impoverished districts in Rwanda. World Relief's mandate is to empower the local church to reach the most vulnerable. They do this by gathering churches of every denomination together and then building into them as a team. Each participating church ends up with trained volunteers serving their community through a multitude of programs. Savings for Life addresses the 44% poverty rate; Agriculture for Life directly impacts the 38% child malnutrition rate; Child and Family Strengthening confronts complex issues such as high rates of teenage pregnancy, child abuse and failing marriages.
---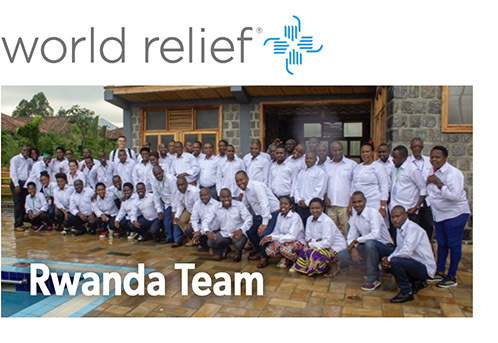 See World Relief Rwanda 2020 Snapshot - Stats & Updates
---
Church Empowerment And Mobilization
World Relief staff train local pastors and church members enabling the church to identify and assist the most vulnerable. Currently, 247 churches are actively participating in the program, impacting over 27,000 households through the hard work and dedication of
1,749 volunteers.
Savings For Life
Each committed group of members are trained and equipped to save and invest together, providing access to funds that would otherwise not be possible, in the form of loans allowing them to start businesses and support their families. In turn, the group acts as a life group that supports each other. World Relief is currently supporting 343 savings groups that benefit 8,575 members.
Agriculture For Life
Through Biblical principles, World Relief creatively and contextually educates farmers in the value of sowing and reaping. What was once seen as a 'poor' profession is now being experienced with a sense of value and pride. Agriculture for Life (AFL) teaches crop management through crop rotation, soil health, and organic fertilization. World Relief currently has nearly 900 farmers participating in 40 AFL groups.
Child And Family Strengthening
This comprehensive program strives to mobilize, equip and strengthen the local church to understand and address the needs that touch on the physical, emotional, relational and spiritual aspects of an individual or family.
World Relief currently runs 113 children's groups and has reached more than 12,000 with comprehensive child development programming.
In 2019, World Relief will deepen their programming by:
Training 250 couples on the importance of faithfulness in marriage;
Recruiting 60 new coaches for Youth Running Clubs;
Educating 250 parents on child development and healthy parenting;
Providing summer camp experiences for 100 vulnerable children.
Visit World Relief for more information.