Marriage
CrossRoads Church is happy to offer the following to help you build and strengthen your marriage!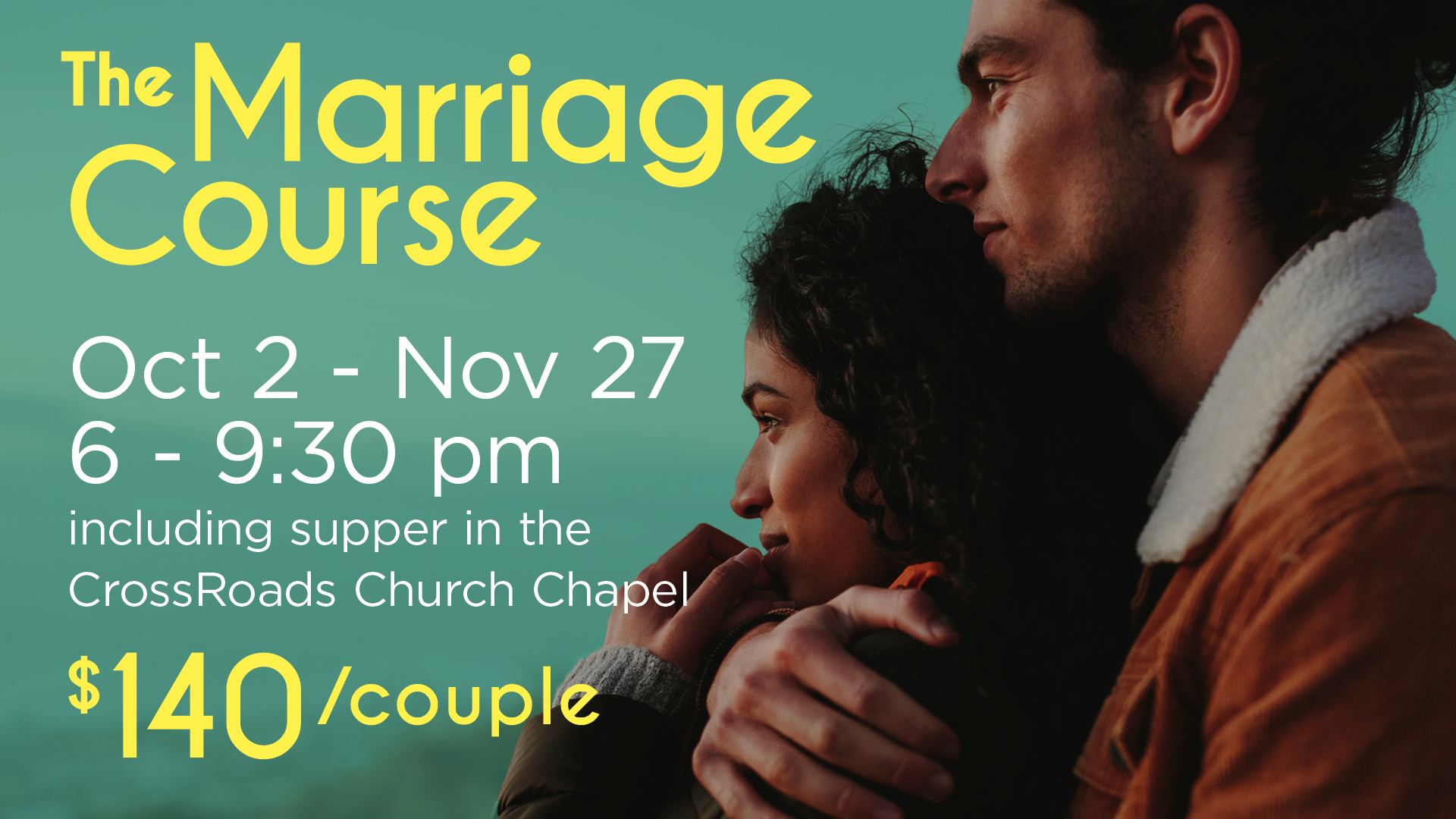 This video series is designed for married couples and includes private discussions on communication, resolving conflict, love in action and more. It will be held on Wednesday evenings beginning on October 2nd running through to November 27, 2019.
The cost is $140 per couple and includes supper and the workbooks.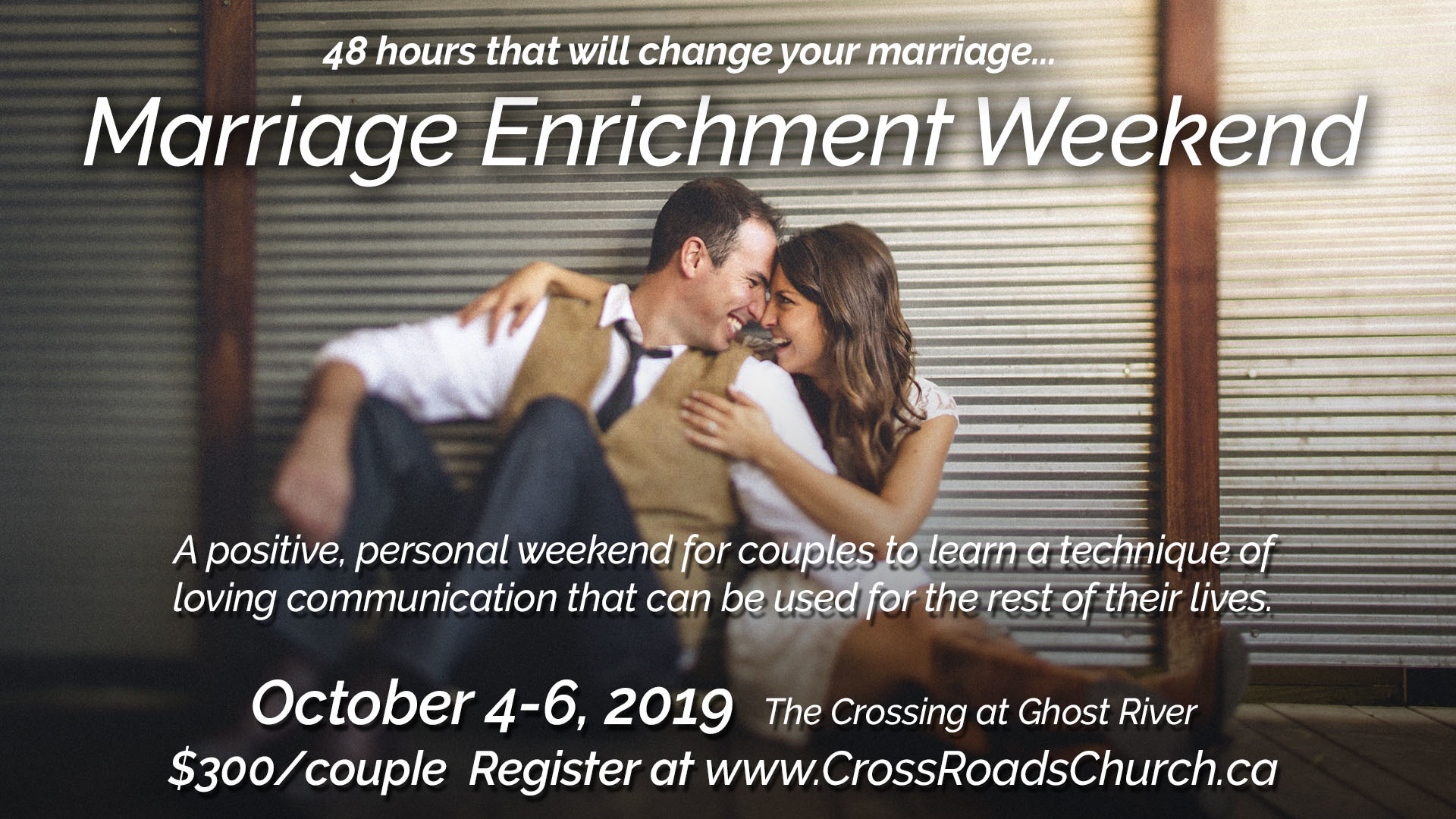 Marriage Enrichment is a positive, personal experience for couples to learn a technique of loving communication that can be used for the rest of their lives. It is a time when a couple can be alone together, free from distractions, to share their hopes, joys, fears and frustrations. The weekend allows a couple to discover the personal strengths in their relationship that will enable them to look to the future with courage. It is a common sense approach that helps couples see where their relationship could be through communication. Marriage Enrichment is not a retreat, marriage counselling, or sensitivity course.
For more information, contact the church here.