Holy Week: Mar 28 - Apr 3
The events framed by Jesus' entry into Jerusalem and His resurrection are some of the most dramatic and theologically important of the entire scriptural narrative.
The days in Holy Week feature the drama of the triumphal entry, trial, last supper, and crucifixion of Jesus. All four Gospel's tell the story of this week and John's gospel devotes eight of its twenty-one chapters to this week alone! The Gospels are full of true stories recounting betrayal, torture, anger, sorrow, abandonment and yet the louder theme is that of hope. Hope for a future, hope for renewal, hope for purpose, grace and forgiveness.
The week begins with Palm Sunday and ends with the "three days" (also called the Triduum, from sunset on Thursday to sunset on Easter Day), the period during which we mark Jesus' trial, death, and resurrection.
We encourage you to spend time during Holy Week discovering the hope we have in Jesus. Focus on the last days of His earthly life and culminating on Easter Sunday, when we celebrate the empty tomb and His resurrection!
---
Important Dates
Mar 28 - Palm Sunday
Join us in-person or online for service together.
---
Monday, Mar 29 to Friday, Apr 2 - Journey to the Cross
A series of readings are available to read through and pause as you reflect on the events of Christ's death & resurrection. We encourage you to take as much time as you need to meditate on the meaning of each station. Make sure to include this as part of your Easter celebration!
---
April 1 - Passover Thursday
Passover is the time when God commanded His people to celebrate when He rescued them from their slavery in the land of Egypt. (You can read about it in the book of Exodus in the Bible). Passover is also significant for Christians because Jesus' Last Supper was a Passover Seder (pronounced: Say-dur). This is a holiday Jesus would have celebrated every year of His life.
Celebrating Passover helps us understand the words of Jesus at the Last Supper, and it brings new and deeper significance for us as we prepare for Easter.
We encourage you to participate at home in a Passover Seder dinner. Not sure where to start? This should help!
Prepare a Passover Seder Dinner
---
April 2 - Good Friday
Join us in-person or online for service at 9am & 11am.
Good Friday is the day we remember that Jesus willingly suffered and died by crucifixion as a sacrifice for our sins. Why is it a good day? This day marks the dramatic peak of God's plan to save us, his people, from our sins.
In order to understand the good news of the gospel we have to understand the bad news of our condition first. Deliverance only makes sense once you know how enslaved you were/are. This day that seemed to be the great triumph of evil was actually God's glorious and good plan to redeem a world in bondage.
Good Friday is the day when wrath and mercy met at the cross and suffering and God's forgiveness culminated. (Psalm 85:10, Romans 5:6-10)
Adapted from What's So Good About Good Friday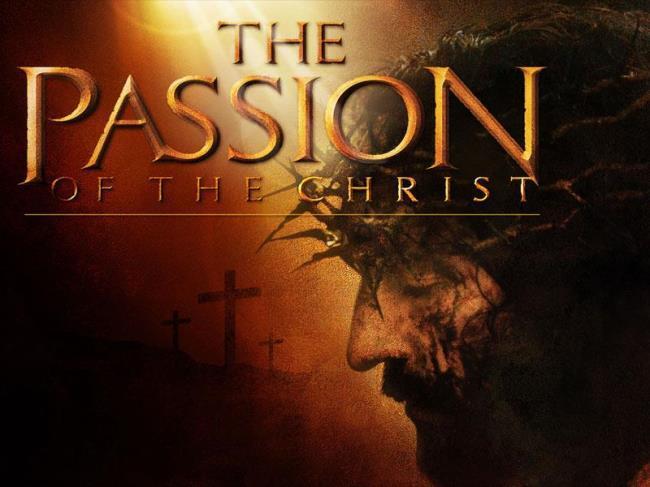 The Passion of the Christ (2004)
Friday, Apr 2
The word passion comes from the Latin word for suffering. The Passion of the Christ is an untethered depiction of the last days of Jesus. Sometimes words are not enough to convey to the senses what an experience was like. This movie puts the viewer right in the heart of the story and although it is extremely graphic, with many disturbing moments, this is the story of the crucifixion of Christ. It is meant to be somber, to evoke emotion and demands a response.
We want to encourage you to watch The Passion of the Christ movie as a family. If you are healthy and following Alberta Health protocol and want to watch with a few others we have some questions you can discuss afterwards. Please note that the movie is a real, true and very graphic narrative of the last days of Jesus. That said, it is the reality and to acknowledge it is necessary but viewing it can stir up many emotions and questions. Please reach out to anyone on staff here at CrossRoads through email or a phone if you need to work through the content. We want it to draw you nearer to Jesus; to evoke a sense of gratitude for the sacrifice that was made for our eternal lives. The movie can be downloaded and rented through iTunes, Amazon Prime Video, or YouTube.
We hope this is a time to reflect, to pray, to see hope in the midst of darkness as Holy Week ends. If you choose to participate in the viewing please note its graphic nature and decide beforehand if you feel this is a family experience.
Ten Questions to ask about The Passion of the Christ:
https://bulletininserts.org/ten-questions-to-ask-about-the-passion-of-the-christ/
---
April 4 - Resurrection Sunday
Join us as we celebrate in-person and online at 9am, 11am, & 6pm!