For I am not ashamed of the gospel, because it is the power of God that brings salvation to everyone who believes: first to the Jew, then to the Gentile.
Romans 1:16 (NIV)
New to CrossRoads?
Welcome to CrossRoads Church! It's great to have you here. We'd love to meet you and give you some information to help get you connected. Visit us at the Connecting Point in the front foyer or text CrossRoads New to 393939. (Msg & data rates may apply) or click here.
---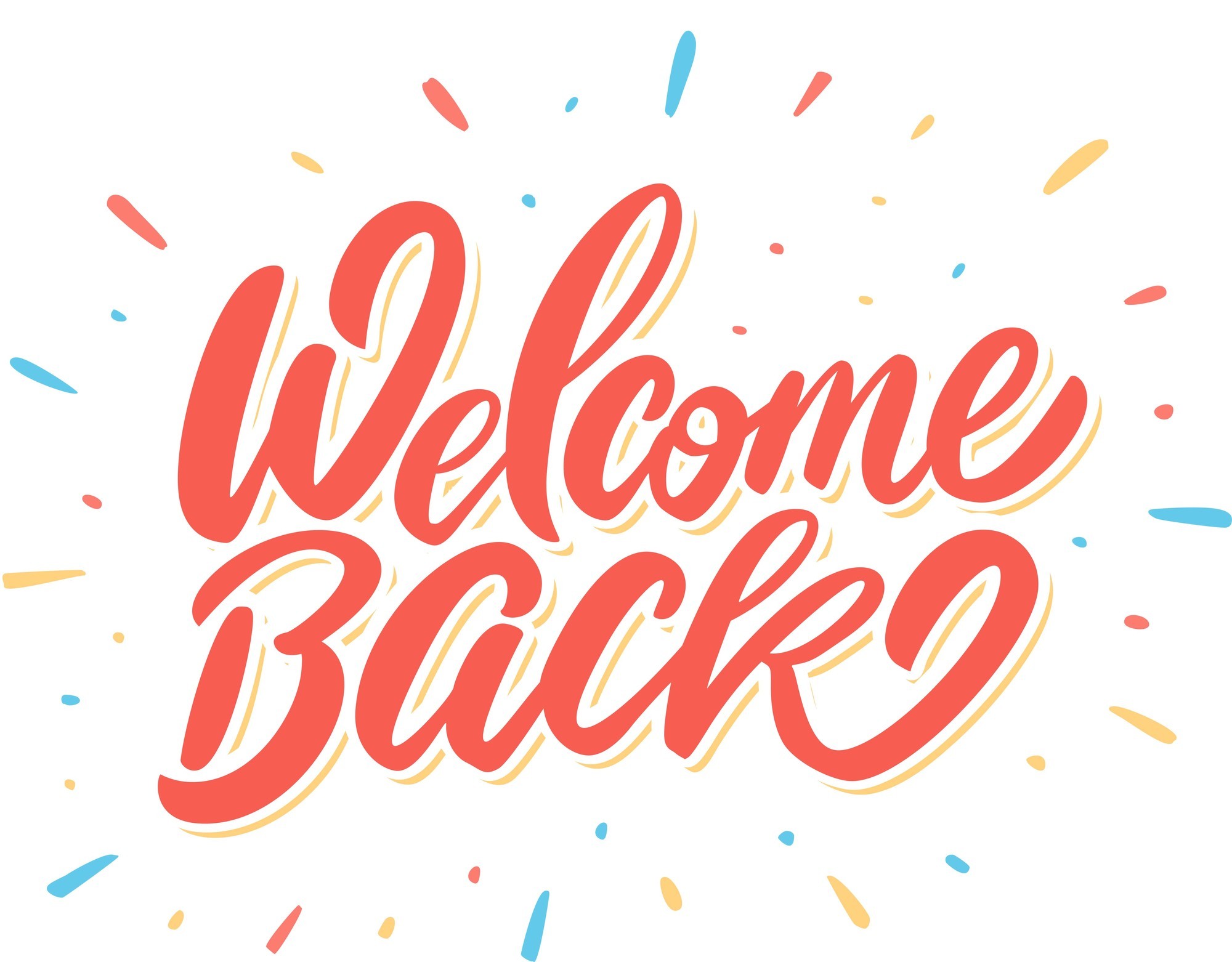 NEW Grade 7 Students
Welcome to ECHO! After the opening set of worship songs, step out of service and meet us by the gym to go to ECHO in the Youth Centre (Gr. 7 and 8 students).
---

---
This Week:
MoMENtum
A night of wings, worship and encouragement - just for men! Tuesday, September 4 at 6:45pm in the Youth Centre.
FOCUS Corn Boil and Burger BBQ (Focused on Christ. United as Singles.)
If you're 40+ and looking to connect we'd love to have you join us for our Fall kick-off. Saturday, September 8 at 6:00pm at 6 Lilac Close, Lacombe. Bring a chair and $5 for BBQ. RSVP to Twilight and Grant Taylor at 780-228-8282 (text) or at taylorgt@telus.net.
---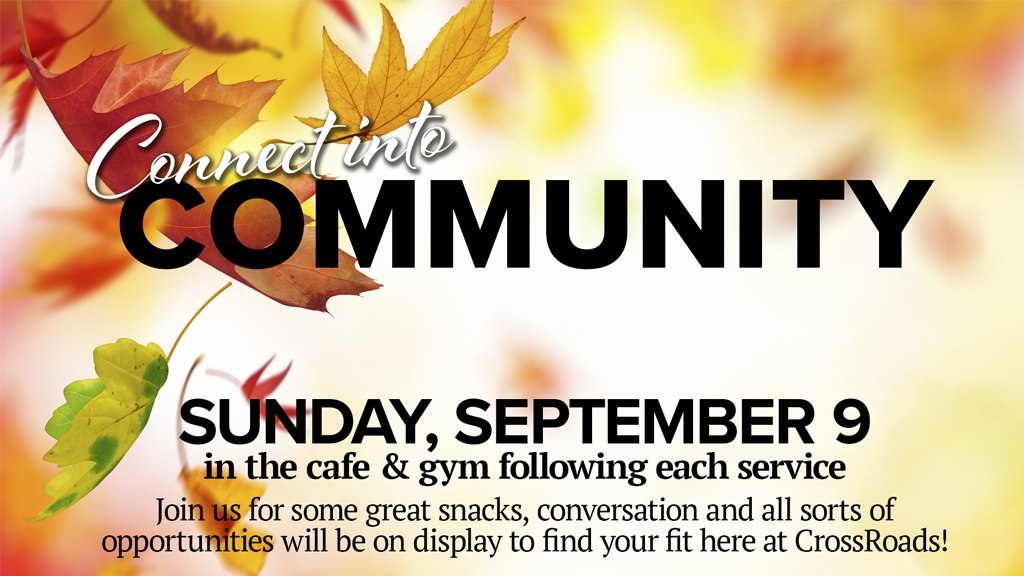 Connect into Community - Fall 2018
We have an awesome variety of spaces for anyone looking to find connection at CrossRoads this fall! Come join us next Sunday, September 9, after one of the 3 services - snacks and beverages in the gym and all sorts of opportunities on display in the café! We hope you can stay a little, mingle and find your fit into community at CrossRoads.
---
GEMS Seniors Luncheon
Tuesday, September 11 at 12 noon in the Chapel. GEMS Ministry is starting another fun-filled year. CrossRoads Kids Ministry is the feature for this month. Join us for a time of connecting and delicious food! Everyone welcome. $10 per person.
Welcome Back Luncheon
If you serve in Early Childhood Ministries or are thinking of it, please join us for a yummy lunch and an overview of our area. (Plan to Protect, Planning Center and working with Early Childhood children) Sunday, September 16 at 12:45pm in the Chapel. Contact Marcia at MarciaB@CrossRoadsChurch.ca.
Fall Alpha Course
Do you have questions about life, faith or God? Join in on the fall Alpha course, starting Tuesday, September 18, 6:30pm in the Chapel. This 10 week course is free and has a different topic each night and includes a meal together at the start of the session. No question is too simple, too tough or too out there - all are welcome to join. Email CommunityLife@CrossRoadsChurch.ca.
Women's Retreat
September 28-30 • The women's retreat is just over a month away and is filling up! Do you want to be refreshed, renewed and revived? Then this weekend is for YOU. Join us September 28-30 at Camp Kuriakos with speaker Christelle Baldovinos for a time of connecting with the Lord and women in our community. The weekend includes sessions, worship, workshops, good food and more. Cost is $155, including lodging and meals. Register at www.CrossRoadsChurch.ca/ComingEvents. For any questions, please email womensretreatcrossroads@gmail.com. *If you want to come but are unable due to finances, please contact us by email as we have a way to get you there!
Love in the Laces
As of Wednesday we have had close to 700 shoes come in. This Sunday is our last official collection date but distribution continues through this next week so please drop off those running shoes if you haven't already done so. Stop by the shoe table in the foyer for more information. For more info during the week you can contact Laurie at LaurieW@CrossRoadsChurch.ca.
---
Tim & the Glory Boys Concert
CrossRoads is hosting their Buffalo Road Show concert on Saturday, September 29 at 7:00pm in the Sanctuary. For tickets visit www.timmytour.com.
We Are Looking for volunteers for:
Load in/Load out (must be available for both)
Security
Doors/Ticket Takers
Swag/Sales of Merchandise
Hospitality
If you are able to help with this concert please email Linda at LindaC@CrossRoadsChurch.ca.
---

Bottle Drive for Missions
Next Sunday, (Sept. 9) bring your bottles/cans to the CrossRoads Kids /Chapel Entrance. We will be providing a trailer to collect your bottles, cans, juice boxes and milk jugs and turning it into money that will impact missions around the world. Thanks for making a difference for the Kingdom!
---
Employment Opportunity
We are looking to hire a part-time Food Services Kitchen Assistant. If you are interested please forward your resume to BobbiK@CrossRoadsChurch.ca. More information is available online at www.CrossRoadsChurch.ca/employment.
---