The Uganda team has finally arrived in Buikwe after a much longer travel experience than anticipated. Our Montreal to Brussels flight was delayed by about 7 hours, which meant that we missed our connection in Brussels Friday morning. We ended up arriving in Brussels in the afternoon, then we flew to Vienna, then Addis Ababa, and finally to Entebbe.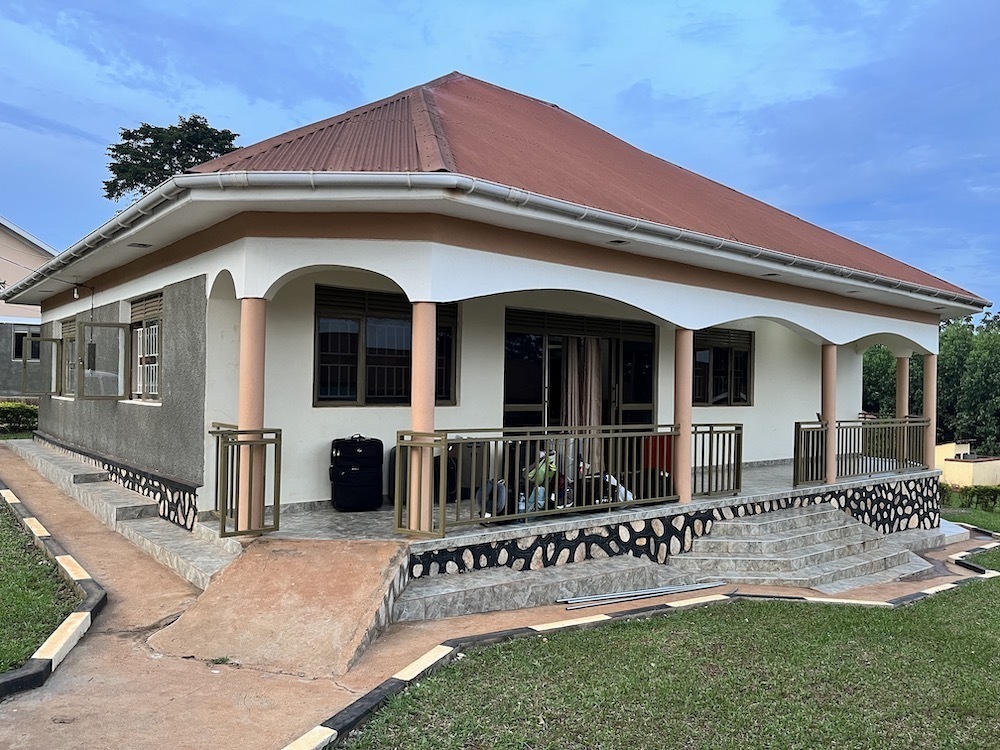 We are now debriefing in the beautiful International Needs guest house, sharing with one another our thoughts from the journey thus far.
With the Montreal delay being an unexpected struggle for all of us, we are thankful that Precious has offered to share with you her thoughts and lessons from the journey so far. You can read her reflections below.
Please pray for us as we recover from three days of travel, that we will have energy as we depend on God in our time with people in Buikwe. Thank you for journeying with us!
---
The beginning of this trip has taught me so much.
Patience is truly a virtue. Humility is a blessing. Fellowship is a gift from God.
During the seven hours that we were delayed in Montreal, I had so much fun talking to other people. Exploring the airport, lounges, and shops. I got to listen, share, and finally ask all these questions I've been wondering about regarding faith.
Half an hour flying into Brussels, my heart kept aching. I tried to ignore the built-up emotions I had kept under the rugs as I played my music. The following lyrics flowed out:
Rain came and wind blew. But my house was built on you. I'm safe with you. I'm going to make it through. I'm standing strong on you.
As I listened to this song, tears kept pouring down. Mixed emotions of frustration, anger, hurt, brokenness, and conviction hit me. My heart ached deeply. The enemy really does work hard and hits people in their weakest moments. As the song repeated itself for the fifth time, I finally felt brave enough to open my bible. It opened to the very first verse I had highlighted and decided to live by a long time ago:
"Don't copy the behaviour and customs of this world, but let God transform you into a new person by changing the way you think. Then you will learn to know God's will for you, which is good and pleasing and perfect." (Romans 12:2, NLT)
The combination of music and scripture reminded me that this is God's will. I am on this trip not because of me, but because of him. Not my own agenda, but for his purpose he'd already laid down for me. As I continued to read through a couple more pages, these specific scriptures drew me in and made my eyes blurry as they fille up with tears again. For it reminded me of myself, and my team. They're words I can't and don't know how to convey properly so I will write it here instead.
For my team, a scripture I want to share with all of you:
"Rejoice in our confident hope. Be patient in trouble, and keep on praying." (Romans 12:12, NLT)
We are strong. The Lord knows everything, he had already spoken and commanded his angels to guard us in all ways. Let us continue to trust in him.
And finally,
"Owe nothing to anyone—except for your obligation to love one another. If you love your neighbor, you will fulfill the requirements of God's law." (Romans 13:8, NLT)
I say this to you all my siblings in Christ. As someone who is new into this journey. You are loved. You are appreciated. You have a purpose. Continue to nourish yourself with knowledge and submit to Christ and in due time your path will be illuminated. We have a loving, merciful God. A single detour in your path is not the end. He uses every situation to open multiple roads and opportunities. He will provide you with resources and people who will support you. Go to God first. Seek him and he will listen.
I pray that, during our struggles we will go to you, our God. That you will continue to show us what we need to see, and block everything we don't need to know at the moment. I pray for this brokenness and poverty inside me, to be healed in its due time. Continue to provide me with knowledge and discernment. You know what is in my heart, give me the strength and courage to continue walking forward. I lift up to you all my team, asking that you will protect us and everyone working behind the scenes supporting us. The devil works hard, but I know you are greater.