Christmas Compassion Campaign
28 Day Compassion Partner Update & Prayer Guide
The Missions staff at CrossRoads have compiled 28 days worth of Compassion partner updates, along with prayer items to lift up in your daily devotional time. You're invited to follow the daily blog posts online. The blog starts with an introduction from Pastor Tracy, and daily updates start with Day 1 on November 28th.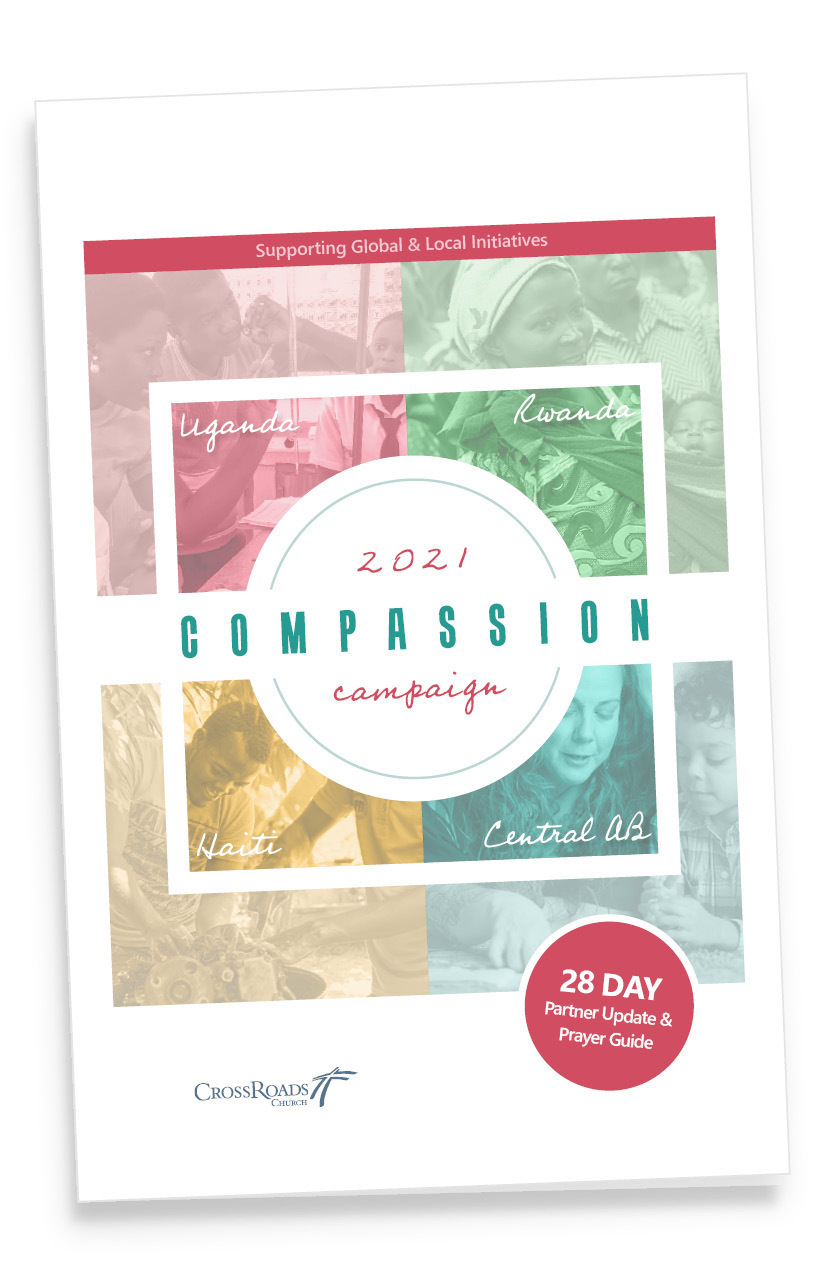 Printed copies of the Partner Update & Prayer Guide are available in the church, if you are planning to attend in-person. If you would like to download a pdf copy of the booklet, find it here.
Ways to Give
< these "Giving" envelopes are available in the church for cash or cheque donations
Debit / Credit is accepted at The HUB on Sundays, or at the Church Office weekdays from 8:30am - 4:30pm
E-transfer to: giving@crossroadschurch.ca (Please specify "Compassion" and your mailing address in the notes if you would like a donation receipt)
Thank you for supporting our Local & Global Compassion Initiatives!
"It's a wonderful blessing from the Lord and allows us to meet all our commitments in this fiscal year." - Executive Pastor Jordan Polson
Wow, God is good! And He has provided. Thank you to each of you who have supported our 2020 Christmas Compassion Campaign in prayer and giving. We were blessed to have received a total of $323,466 for the support of our Local and Global Compassion Partners. Amen! We hope you will celebrate this with us as we enter a new Campaign season this December.
92% of funds raised go direct to partners and projects: Haiti, Uganda, Rwanda, Hope Mission, Pregancy Care, Outreach Centre, and other local opportunities.
5.5% goes to Admin/Other: local training, resources, advertising, supplies, Global for Monitoring and Evaluation, etc.
2.5% goes to subsidies for teams (global short-term outreaches)