Peter and Jesus
Pastor Shawn Hubert
Join us for our live services at 9:00am, 11:00am or 6:00pm!


20 So we are Christ's ambassadors; God is making his appeal through us. We speak for Christ when we plead, "Come back to God!"
2 Corinthians 5:20 New Living Translation (NLT)
New to CrossRoads?
Welcome to CrossRoads Church! It's great to have you here. We'd love to meet you and give you some information to help get you connected. Visit us at the Connecting Point in the fro
nt foyer or text CrossRoads New to 393939. (Msg & data rates may apply) or click here.
---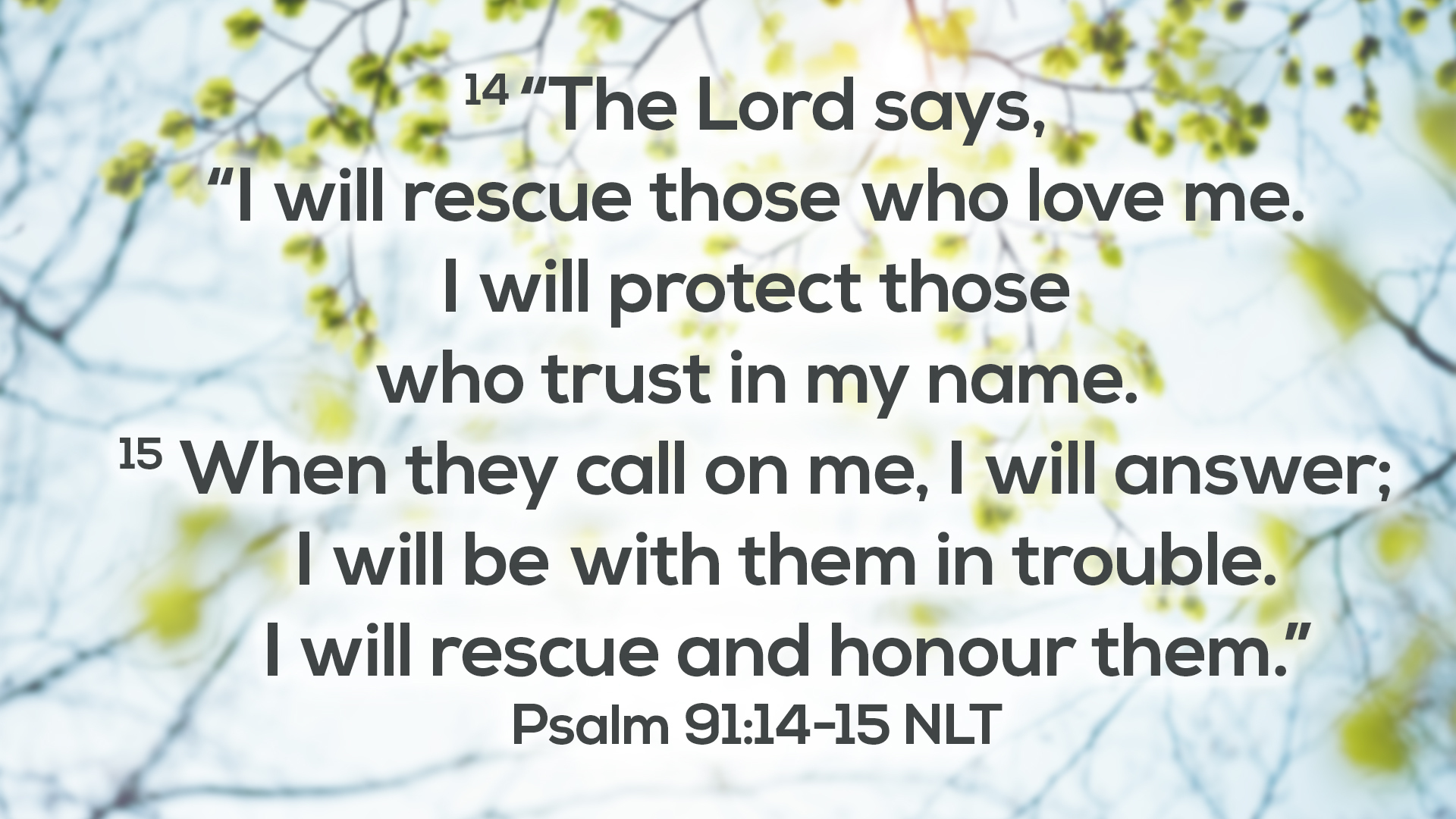 ---
Today at CrossRoads:
Get Social!
Do you live WEST of Red Deer and attend CrossRoads? Pop into the Chapel this Sunday (April 15) after one of the services for snacks and to meet others from your area!
Events Coming Up:
Adventures from Africa - Sharing Event for Ogaja Family
Monday, April 16, 7:00pm, Trestle Room. Have you ever wondered what it would be like to go on an African Safari? Come and see pictures and even more exciting than a safari....listen to CrossRoads supported missionaries, Erick and Janelle Ogaja, as they share what God is doing through them as youth leaders and YWAM directors in Mombassa, Kenya. Light snack and Kenyan tea and coffee provided.
Symposium on Suffering
Thursday, April 19 at 7:00pm in the Theatre. "Wednesday Mourning: A Theology of Grief" - a play performed by Norma Bennet and Kathy Covert. This presentation provides compassionate instruction for believers to care for the wounded who walk among us. Appropriate for both men and women, ages 13 and over. Discussion over coffee to follow. No cost or registration required.
Single Moms Fellowship
"Assertive Communication: Being Heard in Conflict". All single Moms are invited to join us on Friday, April 20, at 6:00pm in the foyer. Alisdair McKinnon (Registered Family Mediator) will join us for an evening designed to address your specific concerns. Dinner and childcare provided. Please register ahead on the FaceBook page or call Mary at 587-876-8302.
Smile You're on Camera!
We have a small video team coming to do some general filming around the church on Sunday morning, April 22. The filming should be at one entrance which will be clearly marked as well as our foyer and café. If you do not want to be filmed please use a different entrance that morning and use alternate routes.
Dash or Dawdle?
Don't rush away next Sunday, April 22 - join us instead, for nachos in the cafe after the evening service. Everyone is welcome!
Sock Wars Super Heroes for Jesus... Our Super Hero!
Do you have a boy who is between 30 months old and not in Kindergarten yet? Come out for a fantastically fun super hero kinda night - just for moms and sons! Monday, April 23 from 6:30pm -8:30pm in the Gym. Cost: $7.50 each. Register at www.CrossRoadsChurch.ca/ComingEvents
Wills and Estate Planning Seminar
Monday, April 23, 6:30-9:00pm in the Trestle Room. Abundance CA will be presenting the Wills & Estate Planning Seminar - This event is free but you are required to register either online or by calling the church office. 403-347-6425
Engaged Encounter Weekend
April 27 - 29. Cost: $250/couple. For more information go to www.CrossRoadsChurch.ca/marriageprep.
Connect Into Community - Summer 2018!
We have an awesome variety of spaces for anyone looking to find connection at CrossRoads this summer! Come check it out! Sunday, April 29 after one of the three services - snacks and beverages in the gym and all sorts of opportunities on display in the café! We hope you can stay a little, mingle and find your fit into community at CrossRoads.
56er Serve Sunday
Coming up on April 29 is 56ers Serve Sunday! On the fifth Sunday of a month, our 56ers have the chance to serve our church in many different roles. Keep your eyes out for them and say hi! If you have a 56er, please be sure to register them online at www.CrossRoadsChurch.ca/56erServeSundayRegistration.
Pickles and Ice Cream
Monday, April 30 at 7:00 - 8:00pm in the Cruisers Room. Come for pickles and ice cream and some adult conversation! We look forward to meeting expectant moms and getting to know you a little bit more. Any questions? Email Pastor Tammy at TammyG@CrossRoadsChurch.ca.
Momentum
A night of wings, worship and encouragement - just for men! Tuesday, May 8 at 6:45pm in the Youth Wing.
Junior High Retreat - MAde for This
A one night retreat for students in grades 7-8 starting on Friday, May 11 at 7:00pm and will wrap up Saturday by 9:00pm. There will be games, food, and chapel times with worship gatherings and teaching. We will also be serving the community of Red Deer together in some cool hands-on ways. The cost is $40 per student and the registration deadline is Monday, April 30.
At the end of the retreat, your family is welcome to join us for a FAMILY FEAST on Saturday evening, May 12 at CrossRoads in the Café (5:30pm - $5 per person. Separate registration required) followed by our final chapel time in the Youth Centre where we'll worship God together and hear stories from the weekend. Register for both of these events at www.CrossRoadsChurch.ca/ComingEvents.
Marriage Enrichment Weekend
June 8 - 10. For more information about this weekend in Canmore, go to www.CrossRoadsChurch.ca/marriage.
Baby Dedications
The next baby dedication service has been changed to June 10. More information at www.CrossRoadsChurch.ca/PreK.
Celebrate Recovery
A recovery program for any adult with any hurt, habit or hang up that they would like to address. You are invited to join us in the Café Friday nights beginning with dinner at 6:00pm or the main session in the Chapel at 7:00pm. Celebrate Recovery has had a positive effect on hundreds of people since Pastor Stu brought it to CrossRoads in January of 2009. Child care is available. Come and see! Learn more at
www.CrossRoadsChurch.ca/CelebrateRecovery.
GriefShare Ministry
GriefShare is a weekly ministry that reaches out to those who have experienced the death a spouse, child, family member, or friend. Begin your healing journey at GriefShare Tuesdays at 7:00pm in Room 108. You are welcome to start any Tuesday, as each session is self-contained. For more info email Pam at PamH@CrossRoadsChurch.ca.
Summer Student Opportunity
We are looking to hire a student for the K-6 Summer Ministry Assistant Position (F/T) If you're enrolled in school in the fall and are interested, please find a role profile at the Connecting Point or online at www.CrossRoadsChurch.ca/employment. Please send all resumes to: BobbiK@CrossRoadsChurch.ca. Closing date: April 15, 2018
EQUIP
Thank-you so much for joining us on the weekend! Save the date for our fall Equip - October 27, 2018.