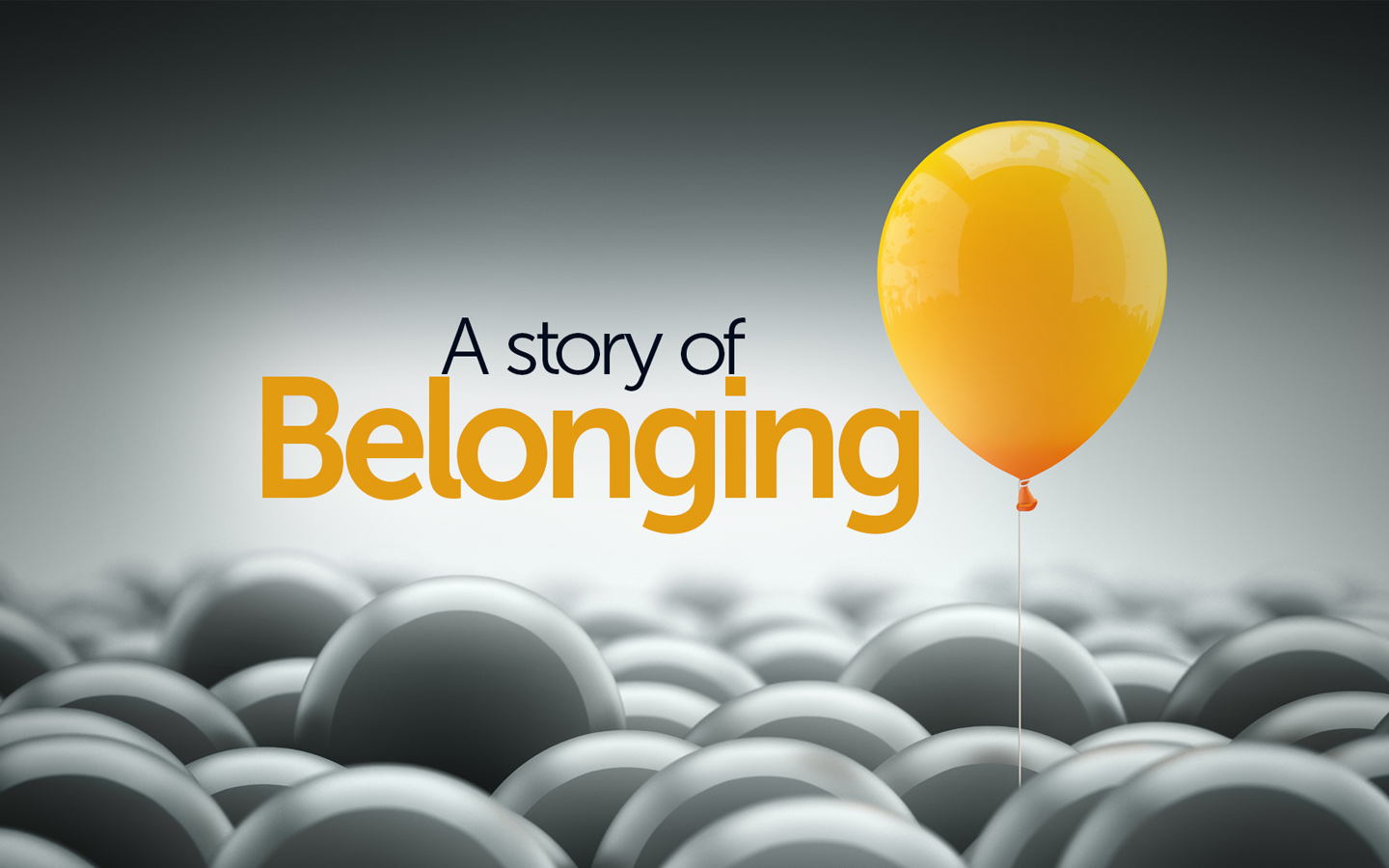 A Story of Belonging
Pastor Jason Frizzell
Luke 19:1-10


Click here to listen to the live service at 9:00am, 11:00am or 6:00pm!
For the word of the Lord holds true, and we can trust everything He does
Psalm 33:4 (NLT)
New to CrossRoads?
Welcome to CrossRoads Church! It's great to have you here. We'd love to meet you and give you some information to help get you connected. Visit us at the Connecting Point in the front foyer or text CrossRoads New to 393939. (Msg & data rates may apply) or click here.
---
Today at CrossRoads
Faith at Home
Faith at Home for Grade 5s and their parents in the 56er room led by Julie Cavanaugh. Come for a fun discovery about "Creation Care" Grade 6 will be in Room 202.
GLUTEN FREE Communion
We will be celebrating a sit-down/served Communion on November 5, gluten-free bread will not be served down the pews. Please feel free to pick up a piece of bread as you find your seat prior to the service or while we are serving the elements in the service.
---
November Prayer
Lord, we know that You want to give everyone in Central Alberta the opportunity to have a personal relationship with You. Help us to be a part of sharing Your truth with our friends, family, co-workers and neighbours.
As we follow You, open our eyes to the needs around us so that we can compassionately impact the world in Your name. We ask that You show us where we fail to follow You, and we invite Your Holy Spirit to guide us and help us walk in Your way.
Lord, repair and restore us and take us deeper in our walk with You, so that we can find our joy in You and be equipped to do the work You have set before us.
In Jesus' name, amen.
"Come, follow me," Jesus said, "and I will send you out to fish for people."
Mark 1:17 (NIV)
News and Events
Serving in Children's Ministry
We are still looking for room leaders for children's ministry with open spots in all three services. You can find our online application at www.CrossRoadsChurch.ca/ServeKids. For more information please email KarliH@CrossRoadsChurch.ca.
Operation Christmas Child
Visit the table in the front foyer for supplies. Pick up a shoebox, then shop for treats for children. Bring your box back to the church by Sunday, November 12. For more info contact Peggy at 403-342-1227, Karla at 403-986-1695 or www.SamaritansPurse.ca/OCC. Have fun blessing children around the world.
Daddy Daughter Date Night .... IS FOR THE BIRDS!
Daddies and pre-k daughters dress casual and come join in the fun - all about birds! Monday, November 6 at 6:30pm. Snacks provided. Cost is $7.50 each. Register at
www.CrossRoadsChurch.ca/ComingEvents.
Surviving the Holidays
Tuesday, November 7, Room 201, 7:00pm. For those of us who have experienced the pain of separation or divorce, Christmas can be very difficult. We'll talk about practical strategies to navigate this season well. For more information go to www.divorcecare.org/ or call Pastor Verna.
UGANDA Team Sharing Night
Tuesday, November 7 at 7:00pm in the Youth Wing Fireside room. Team Uganda will be giving a slide show and presentation about their recent trip. Come show your support for our outreach team and see what God is up to in Uganda and in the hearts of the team. Refreshments will be provided. All are welcome!
Connect Into Community - Blackfalds / Lacombe
Do you live in one of these areas? Are you looking to meet others from the same area who attend CrossRoads? Join us after one of the services on Sunday, November 12 in the Chapel. Register online at www.CrossRoadsChurch.ca/ComingEvents.
THRIVE: Growing in relationship with God, self and others
POTLUCK BRUNCH Wednesday, November 15 at 9:00am. Bring a brunch item to share. Bring lightly used or new winter wear or food drive item. Toonie childcare available. Toonie latte bar. Join us for activities, guest speakers, crafts, food and making a difference in our community.
Single Moms Fellowship
Friday, November 17 • Inviting all single moms to a special celebration where our prayer partners will be preparing and serving us dinner. Our topic that evening will be Single Parenting / Co-parenting. Please come and join us as we learn from each other. Register on the Facebook page at least a week ahead, or if you are new call Mary at 587-876-8302. We meet in the front foyer at 6:00. Childcare is provided.
MoMENtum
Tuesday, November 21 at 6:45pm in the Youth Centre. Come out for a night of wings, worship and encouragement just for men!
Connecting Event: Parents of Grades 7/8's
On Thursday, November 23 from 7:00 - 9:00pm, after you drop your kids off at youth, why not join us in the Cafe to meet other parents and enjoy some food! Please register online at www.CrossRoadsChurch.ca/ComingEvents.
Equip
Saturday, November 25 Equip is a day-long opportunity to learn and grow together as a church body. For just $10 you'll receive lunch and can choose three sessions from a variety of topics. If you cannot be here for the whole day, simply choose the seminars you are able to attend. We recommend this EQUIP day for people ages 13 and older. Childcare is not provided. More information and registration at www.CrossRoadsChurch.ca/Equip.
Baptism Sunday- November 26

If you would like to be registered for baptism or receive more information about baptism and what it means, please plan on attending an information session following each of the services on November 5, 12, and 19. Meet at the foyer Connecting Point for directions to the meeting room.
Spotlight on Korea
Thursday, November 30, 7:00pm in the Trestle Room. Come hear stories from Canadians who presently live and work in North Korea...and of how God is moving in the world's most restricted countries.
Building Fund Offering
Thanks to your generous donations towards the building fund in October, we raised... $323,832! The mortgage owing on the building now is $711,189.
---
Youth Update
Grade 7-8 - Echo
Sundays 9:30am, 11:30am, 6:30pm (meet in the Cafe after worship at the Connecting Point desk) ECHO is a ministry for Grades 7-8 students that happens on Sundays during service. Youth take part in worship in the Sanctuary and then head to the Youth Centre.
Stay up to date on what's happening in youth!
Text CrossRoads Youth to 393939 (message and data rates may apply) or visit www.CrossRoadsChurch.ca/youth