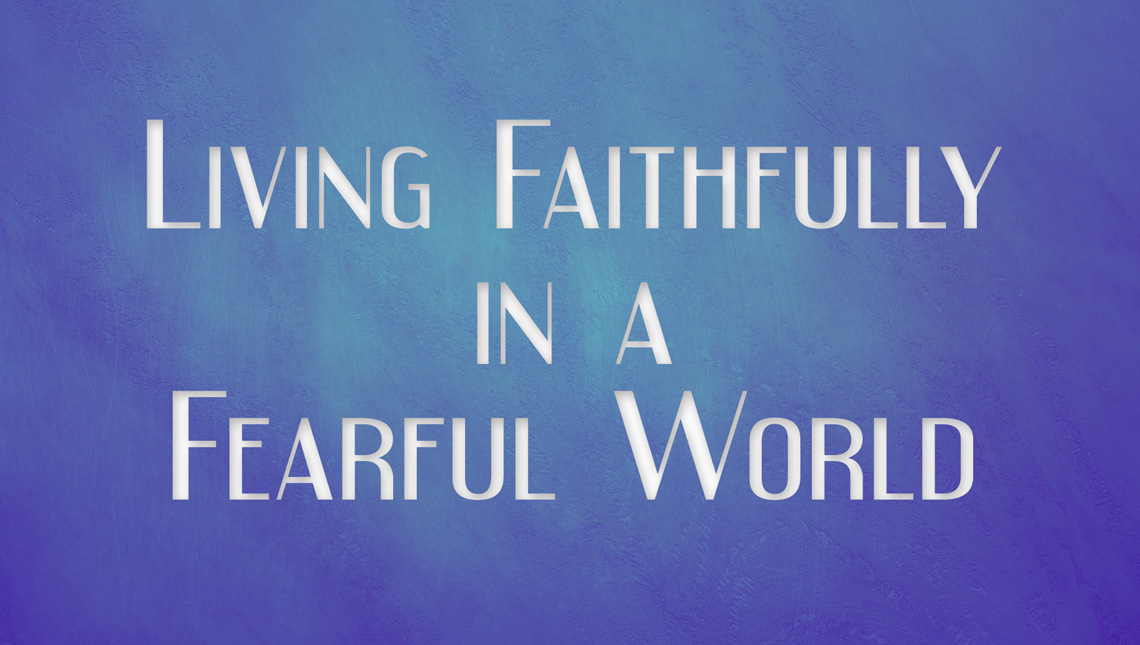 Sunday, October 15, 2017
UNDERSTANDING GOD
Pastor Dan Cochrane
Click here to listen to the live service at 9:00am, 11:00am or 6:00pm!
8"For my thoughts are not your thoughts, neither are your ways my ways," declares the Lord.
9 "As the heavens are higher than the earth, so are my ways higher than your ways and my thoughts than your thoughts.
Isaiah 55:8-9 (NIV)
New to CrossRoads?
Welcome to CrossRoads Church! It's great to have you here. We'd love to meet you and give you some information to help get you connected. Visit us at the Connecting Point in the front foyer or text CrossRoads New to 393939. (Msg & data rates may apply) or click here.
---
This Sunday at CrossRoads:
Singles Community at CrossRoads
Are you a single adult who wants to jump in to community with others? Make sure to join us today from 12:30pm – 4:00pm, for a special connecting event. We'll start with lunch in our church café then go to the Corn Maze at Jungle Farms. Cost: $5 for lunch and $8.50 for the corn maze.
Faith at Home
4 year olds and their parents will join Pastor Tammy in the Chapel on today for their Faith at Home event entitled "Family Blessing".
Operation Christmas Child Kickoff Starts Today!
GOOD NEWS. GREAT JOY. Visit the table in the front foyer for your supplies. For more info contact Peggy at 403 342-1227 or Karla at 403 986-1695. Have fun blessing children around the world. Love filled boxes are due by Nov 12.
---
News and Events:
Pickles and Ice Cream
Monday, October 16 at 7:00pm in the Cruisers Room. Ladies, are you expecting a baby? Come enjoy Pickles and Ice Cream where you can meet other soon-to-be moms; come for fun and fellowship!
Single Moms Fellowship
Friday, October 20 Inviting all single moms and their children. Topic this month: self-care and our identity. Register by calling Mary at 587-876-8302. Dinner at 6:10pm in the front foyer with the fellowship to follow. Childcare is provided. We look forward to seeing you!
Building Fund Offering
Sunday, October 22 We will be taking up a special offering to go toward paying off the mortgage on the Youth Centre. Please pray and ask God how He would have you give.
Pancake Meet and Greet
Sunday, October 22, between the two morning services (10:15-11:15am) If you are a Junior High family, we would love to have you come join us for some pancakes and meet some of our youth team and introduce yourself to Pastor Dave Morin as he takes the ropes for Junior High Ministry. The event will be come and go, so stop on by!
Engage
Tuesday, October 24, 6:15pm - 9:15pm in the Trestle Room. Join us to learn about CrossRoads and what it means to be a member of our community. Supper is provided and space is limited. Childcare not provided. Register by emailing Michele at MicheleR@CrossRoadsChurch.ca.
Mission Possible: Welcoming Refugees to Central Alberta
A one day conference to be inspired, educated and equipped. Saturday, October 28, 10:00am - 4:00pm at CrossRoads. More information at www.CrossRoadsChurch.ca/ComingEvents.
56er Serve Sunday

If you have a child in 56ers, October 29 is their opportunity to serve in our Church. To serve, please register online at www.CrossRoadsChurch.ca/elementary. Note: There will NOT be 56ers on Serve Sunday.
Paint night - Haiti Short Term Outreach Fundraiser
Come help support the Haiti Short Term Outreach team going to Haiti Nov. 19-30 by attending a Paint Nite in the Youth Center on Saturday, November 4 at 7:00pm. You'll take home a painting that YOU painted and help raise money for the team. Register at https://www.paintnite.com/events/-10020738 by Oct 20.
Daddy Daughter Date Night .... IS FOR THE BIRDS!
Monday, November 6 at 6:30pm. Daddies and pre-k daughters dress casual and come join in the fun - all about birds! Snacks provided. Cost is $7.50 each. Register at www.CrossRoadsChurch.ca/ComingEvents.
Communities of Compassion: UGANDA
Tuesday, November 7 at 7:00pm in the Youth Wing Fireside room Team Uganda will be giving a slide show and presentation about their recent trip. Come show your support for our outreach team and see what God is up to in Uganda and in the hearts of the team. Refreshments will be provided.
Connect into Community - Blackfalds / Lacombe
Do you live in one of these areas? Are you looking to meet others from the same area who attend CrossRoads? Join us after one of the services on Sunday, November 12 in the Chapel. Register online at www.CrossRoadsChurch.ca/ComingEvents.
Settling our Refugees
We are excited about our church-sponsored refugees coming to Red Deer! We are looking to build teams of people to welcome, journey with and help settle our new families. If you are interested in helping with rental property research, transportation, budgets, grocery shopping, ESL, partnering, and much more, You are needed! For more info please e-mail WilmaV@CrossRoadsChurch.ca.
We are hiring!
We are hiring for a part-time maternity leave position as K-6 Ministry Curriculum Coordinator. We are also looking for a part-time Food Services/Kitchen Assistant. Position profiles are available at the Connecting Point and online at www.CrossRoadsChurch.ca/employment.
Babysitting Fun!
Alpha retreat is happening Saturday, November 4 from 9:00am to 5:00pm at CrossRoads Church. If you would like to come help babysit the kiddos so their parents can enjoy the retreat please email AmandaR@CrossRoadsChurch.ca.
Free Gym Membership ;)
Well sort of. Actually we are looking to grow our team of Snow Shovellers. Hopeful for a commitment of one Sunday per month or to be part of our on call crew for large events/evenings/weekends. Please call the office or email Kyle at KyleR@CrossRoadsChurch.ca.
The Uganda Team has Returned!
Join us in welcoming back the team from Uganda! If you have not had a chance to follow their stories, you can catch up here: https://outreach.crossroadschurch.ca/
Celebrate Recovery
Every Friday at 6:00pm in the Cafe. For more info visit www.CrossRoadsChurch.ca/celebraterecovery
Alpha Course
Tuesdays at 6:30pm in the Cafe. Open for new attendees until Oct. 24. www.CrossRoadsChurch.ca/alpha
Follow Group
Wednesdays at 7:00pm, Room 108. Join us as we explore the ways we follow Jesus in our everyday lives. Everyone welcome - join anytime. Register online at www.CrossRoadsChurch.ca/Groups.
---
Youth Update!
SR. HIGH RETREAT - OCTOBER 20 - 22
Get away for the weekend at Camp Caroline! The retreat is $140 (includes 5 meals and snacks). Pool (bring a bathing suit), hikes, obstacle course and many more great things are happening this weekend. You will need to arrange your own transportation to the camp (40 mins away). Register at www.CrossRoadsChurch.ca/EventRegistration.
Grade 7-8 - Echo (resumes on Oct 22)
Sundays 9:30am, 11:30am, 6:30pm (meet in the Cafe after worship at the Connecting Point desk) ECHO is a ministry for Grades 7-8 students that happens on Sundays during service. Youth take part in worship in the Sanctuary and then head to the Youth Centre.
New to Youth?
Please visit www.CrossRoadsChurch.ca/youth to find our online registration AND a waiver that will need to be signed and brought to youth!
Stay Up To Date On All That's Happening In Youth!
Text CrossRoads Youth to 393939 (Msg & data rates may apply) or visit
www.CrossRoadsChurch.ca/youth.
---
October Prayer
Dear Lord,

As You have asked us to in Your Word, we lift up our leaders in Central Alberta. We pray for the upcoming elections in our area to fill the positions of councilors, mayors and school trustees. We ask that You put leaders in place who have integrity and wisdom. We pray that their hearts would turn toward justice and rights for all.

We thank You that we have received favour from the leadership in Red Deer County and the City of Red Deer. We pray that you prosper Central Alberta for the sake of Your glory and Your name.

Ultimately, Lord, we pray for those in authority because, whether or not we agree with them, we know that You desire for all to be saved and to come to a knowledge of the truth. So we ask that You work in their hearts and minds to draw them to Yourself.

In Jesus' name, amen.
1 I urge, then, first of all, that petitions, prayers, intercession and thanksgiving be made for all people— 2 for kings and all those in authority, that we may live peaceful and quiet lives in all godliness and holiness. 3 This is good, and pleases God our Savior, 4 who wants all people to be saved and to come to a knowledge of the truth.
1 Timothy 2:1-4 (NIV)