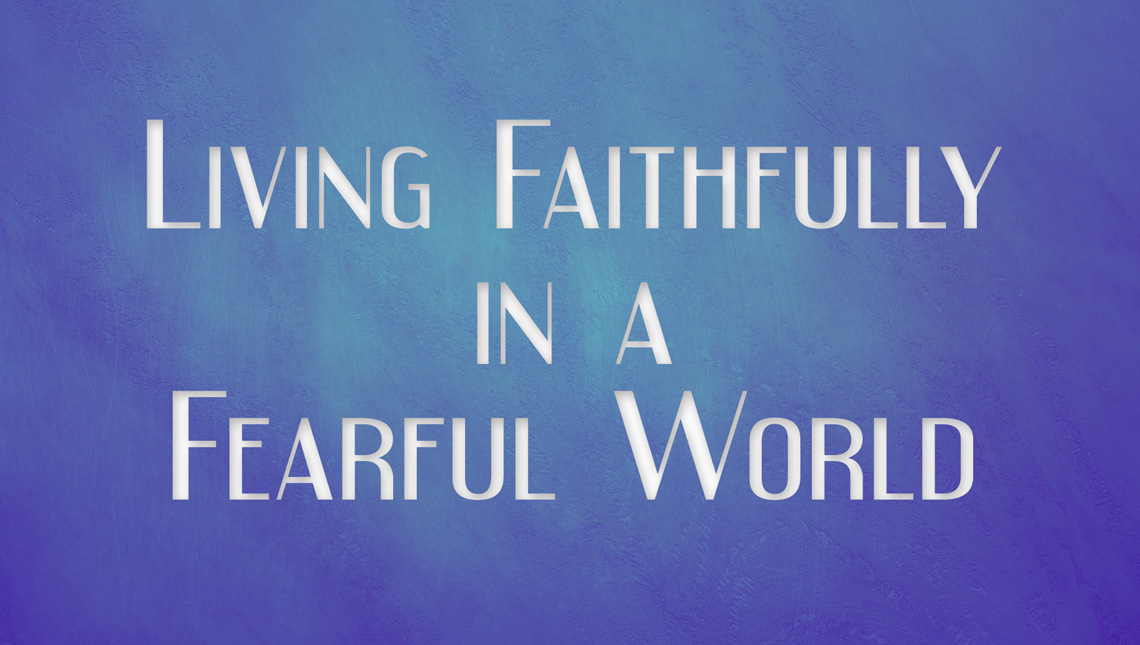 Sunday, October 1, 2017
WAITING ON GOD
Pastor Dan Cochrane
Click here to listen to the live service at 9:00am, 11:00am or 6:00pm!
1 I waited patiently for the Lord;
He turned to me and heard my cry.
2 He lifted me out of the slimy pit,
out of the mud and mire;
He set my feet on a rock
and gave me a firm place to stand.
3 He put a new song in my mouth,
a hymn of praise to our God.
Many will see and fear the Lord
and put their trust in Him.
Psalm 40:1-3 (NIV)
New to CrossRoads?
Welcome to CrossRoads Church! It's great to have you here. We'd love to meet you and give you some information to help get you connected. Visit us at the Connecting Point in the front foyer or text CrossRoads New to 393939. (Msg & data rates may apply) or click here.
---
October Prayer
Dear Lord,
As You have asked us to in Your Word, we lift up our leaders in Central Alberta. We pray for the upcoming elections in our area to fill the positions of city councilors, mayors and school trustees. We ask that You put leaders in place who have integrity and wisdom. We pray that their hearts would turn toward justice and rights for all.
We thank You that we have received favour from the leadership in Red Deer County and the City of Red Deer. We pray that you prosper Central Alberta for the sake of Your glory and Your name.
Ultimately, Lord, we pray for those in authority because, whether or not we agree with them, we know that You desire for all to be saved and to come to a knowledge of the truth. So we ask that You work in their hearts and minds to draw them to Yourself.
In Jesus' name, amen.
1 I urge, then, first of all, that petitions, prayers, intercession and thanksgiving be made for all people— 2 for kings and all those in authority, that we may live peaceful and quiet lives in all godliness and holiness. 3 This is good, and pleases God our Savior, 4 who wants all people to be saved and to come to a knowledge of the truth.
1 Timothy 2:1-4 (NIV)
This Sunday at CrossRoads:
Commissioning for Tim and Laura Neufeld
Today at 3:00pm in the Chapel, Please join us as we send Tim and Laura out as missionaries to Papua New Guinea. They live in west central PNG where Tim serves as a missionary pilot, and Laura assists in providing hospitality to the many people coming through the mission hospital on their base. Coffee and snacks provided.
Plan to Protect Training Luncheon
Join us today at 12:30pm (right after 11:00am service) in the Trestle Room for a Plan to Protect luncheon training. We will be reviewing our Plan to Protect Polices in the Children's ministries. This training is mandatory for anyone who is currently or planning on becoming a Certified Serve/Volunteer in our children's area (Infant Care to Grade 6).
---
Thanksgiving Service - October 8
Join us next Sunday, October 8 at 9:00am, 11:00am or 6:00pm in the Sanctuary or consider attending at 9:00am or 11:00am in the Youth Centre.

The Sanctuary will contain our large group celebration with live worship and great teaching from Pastor Dan. The Youth Centre will have a mid-size live worship experience and great teaching from Pastor Dan. Parking is available on the west side of the building and it's just down the hall to the Café and children's areas.

Children's programs for infants to grade 6 will run during each service.

Pick up an invitation from the Connecting Point today and invite your friends and family!
---
We are hiring!
We are hiring for a part-time maternity leave position as K-6 Ministry Curriculum Coordinator. Position profiles are available at the Connecting Point and online at www.CrossRoadsChurch.ca/employment.
---
Coming Up:
Communities of Compassion meeting canceled
Community of Compassion night scheduled for Oct. 3 has been canceled. We apologize for any inconvenience.
GEMS October Luncheon
Everyone welcome to join us Tuesday, October 10 at 12 noon in the Chapel for luncheon featuring the music of Joyful Melody, as well as the great food from CrossRoads Kitchen! $10 per person.
Kairos - God, the Church and the World
Wednesday evenings and Saturdays's beginning Wednesday, October 11 in Room 203. Kairos is a 9-session course teaching the heart of God for His mission and His people. Join Pastor Tracy as she and an experienced team facilitates this interactive class. Register at www.kairoscourse.ca. $99 if you register by October 3; $125 after October 3. For more information visit www.KairosCourse.org.
Single Community at CrossRoads
Are you a single adult who wants to jump in to community with others? Make sure to set aside Sunday, October 15 from 12:30pm – 4:00pm, for a special connecting event. We'll start with lunch in our church café then go to the Corn Maze at Jungle Farms. For more information and to register go to www.CrossRoadsChurch.ca/Groups. Click on the groups catalogue and find this group event listing. Click on ' Register' for this Group.
Faith at Home
4 year old's and their parents will join Pastor Tammy in the Chapel on Sunday, October 15 for their Faith at Home event entitled "Family Blessing". Mark your calendar!
Pickles and Ice Cream
Monday, October 16 at 7:00pm in the Cruisers Room. Ladies, are you expecting a baby? Come enjoy Pickles and Ice Cream where you can meet other soon-to-be moms; come for fun and fellowship!
Single Moms Fellowship
Friday, October 20 Inviting all single moms and their children. This month we will be talking about self-care and our identity. Register on our Facebook page at least a week ahead, or if you are new, call Mary at 587-876-8302. Dinner will be served at 6:10pm in the front foyer with the fellowship to follow. Childcare is provided. We look forward to seeing you!
Mission Possible
Saturday, October 28 10:00am - 4:00pm Cost: $10 Get all the details here!
Next Baby Dedication Service
Registration is now open for the service planned for Sunday, October 29! Sign up now so we can celebrate your new addition together! For more information email
TammyG@CrossRoadsChurch.ca.
56er Serve Sunday
Since it is week five, Serve Sunday is going LIVE! If you have a child in 56ers, October 29 is their opportunity to serve in our Church. Please register here to serve! Note: There will NOT be 56ers on Serve Sunday.
Connect into Community - Blackfalds/Lacombe
Do you live in one of these areas? Are you looking to meet others from the same area who attend CrossRoads? Join us after one of the services on Sunday, November 5 (Blackfalds) or
November 12 (Lacombe) in the Chapel. Register online at www.CrossRoadsChurch.ca/ComingEvents.
---
Serve Opportunities:
We Knead You!
Are you a Loaf, Cookie and/or Muffin Whisperer? Children's Ministries is looking for a few more Sweet Serves to bake once a month. If you like to Cake, Batter and Roll or Stop and Smell the Flours this opportunity is for you. Please contact Jaqi at JaqiT@CrossRoadsChurch.ca.
Musicians Needed
We are in need of keyboardists and bass guitarists! If you play either of these distinguished instruments, please contact Pastor Dallas at DallasL@CrossRoadsChurch.ca.
If you know of someone who may be interested, please send them our way!
Ways of Giving
You can now give through your online banking system at ATB, RBC, CIBC, BMO, TD, Scotia Bank and Servus Credit Union. Visit our website to discover all the ways you can give at CrossRoads. www.CrossRoadsChurch.ca/Giving
Settling our Refugees
We are excited about our church sponsored refugees coming to Red Deer! Are you a compassionate person, concerned about others? We are looking to build teams of people to welcome, journey with and help settle our new families. If you are interested in helping with rental property research, transportation, budgets, grocery shopping, ESL, partnering, and much more, You are needed! For more information please e-mail WilmaV@CrossRoadsChurch.ca.
Local Initiative Update
Last Sunday was a great day of connecting with guests from schools and agencies that work with children in our community. Thank you for making them feel welcome and supporting them in the areas of need they presented to us. Please pick up a LOCAL INITIATIVES booklet in Ministry Lane or the Missions Kiosk to learn of the ways we are continuing to support children, youth and schools. Great things are happening! Find out how you can get involved: contact LaurieW@CrossRoadsChurch.ca.
---
Youth Update!
Sr. High Corn Maze - October 4
Senior High youth is going to the Lacombe Kraay Family Corn Maze next week! Come meet us at the front gates at 7:00pm with 10$ CASH to get in with the group rate.
Jr. High Retreat - OCTOBER 13 - 15
We are so excited for a weekend of campfires, and games at Circle Square Ranch! If you are needing subsidy, please contact KarleenH@CrossRoadsChurch.ca. Once you register, we will send out a packing list. We will be meeting at the church to board the buses at 5:00pm on Friday, the 13th and we will return on Sunday the 15th. Register at www.CrossRoadsChurch.ca/EventRegistration.
Sr. High Retreat - OCTOBER 20 - 22
Get away for the weekend at Camp Caroline! The retreat is $140 (includes 5 meals and snacks). Pool (bring a bathing suit), hikes, obstacle course and many more great things are happening this weekend. You will need to arrange your own transportation to the camp (40 mins away).
Register at www.CrossRoadsChurch.ca/EventRegistration.
Grade 7-8 - Echo
Sundays 9:30am, 11:30am, 6:30pm (meet in the Cafe after worship at the Connecting Point desk) ECHO is a ministry for Grades 7-8 students that happens on Sundays during service. Youth take part in worship in the Sanctuary and then head to the Youth Centre.
New to Youth?
Please visit www.CrossRoadsChurch.ca/youth to find our online registration AND a waiver that will need to be signed and brought to youth!
Stay Up To Date On All That's Happening In Youth!
Text CrossRoads Youth to 393939 (Msg & data rates may apply) or visit www.CrossRoadsChurch.ca/youth.