Reality of Darkness
Pastor Shawn Hubert
---
Christmas Compassion Campaign
This Sunday we will highlight Local Initiatives with the global partners to follow in the weeks to come. All of our local partners will be on-site today, so COME TO THE GYM after each service to meet and encourage them and hear about how, together, we are compassionately impacting our community. You'll even get to pack a lunch for a child in need! See you there.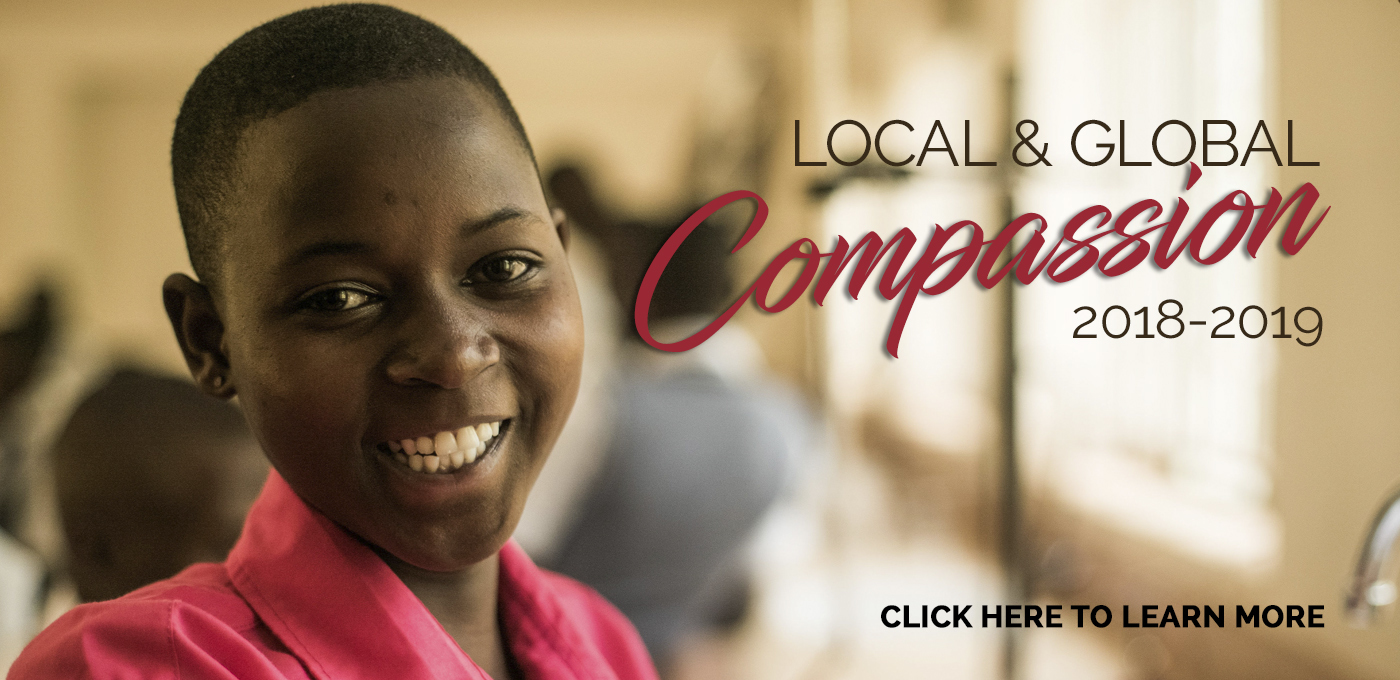 ---

During the month of December, Christians around the world remember the season of Advent. Advent means "coming" or "arrival" in Latin. It is a time meant to help us prepare for Jesus' return and remember His birth.
While we often associate the season of Advent with the birth of Christ, it is also heavily related to the longing and ache we have for Christ's second coming. Advent reminds us of the reality of the world as it is, and makes us hope for the world as it should be—restored and whole once Jesus returns. Advent reminds us that we live in the time in between Jesus' two arrivals, and it asks us to prepare our hearts and then act in order to bring others into His kingdom.
This year at CrossRoads Church, we will be exploring Advent with four different themes on Sundays and throughout the week. Week 1 will take us through The Reality of Darkness (starting December 2), week 2 is The Reality of Hope (starting December 9), week 3 is The Reality of Promise (starting December 16), and week 4 is The Reality of Immanuel (starting December 23).
We are providing a variety of ways for you to engage in Advent this year, so please participate in whatever way works for you during this season!
We've created an Advent Booklet that provides explanation, Scripture and activity ideas to take you through the four weeks of Advent. They are available from an usher as you leave the service today, or you can pick one up at the Connecting Point or download it online at www.CrossRoadsChurch.ca/Advent.
During Advent this year, the Prayer Room at CrossRoads (located right off of the café) will be transformed into an Advent experience. The prayer room will be open on Sundays and throughout the week during the month of December for you to come engage your senses with the week's Advent theme. You won't want to miss this chance to go deep and experience something new this Advent season!
If you are signed up for RightNow Media, each week during Advent we will email you a link that will connect you to songs, videos, Scripture and more related to the week's Advent theme. If you haven't yet, sign up for RightNow Media for free at www.CrossRoadsChurch.ca/RightNow.
We hope that this season will help you discover new things, grow in your faith, and rejoice in arrival of King Jesus, the one who brings light to our darkness!
---
The Mission of God's People - Advent
Join Pastor Denise on Monday, December 3 at 7:00 p.m. in the Trestle Room for our continuing look at God's mission and how He invites us into it. This month we will be taking a deeper look at the season of Advent -- the background, its meaning, and how it relates to our lives today. Advent calls us to long for Jesus' arrival as we grapple with the reality of the world around us. Come discover the hope we have in the King who is coming soon!
Celebrate Recovery Christmas Dinner
6:00pm (doors open at 5:30pm) • Friday, December 7. $15/adult, $5/child (age 5-12) Tickets available at Celebrate Recovery (Friday nights)
Thrive
Wednesday, December 12 Ladies of any age or stage, join us for a morning of fellowship. $5 to attend. Childcare provided. 9:00am || CrossRoads Church Cafe
Single Moms Fellowship
Please join us for a Christmas Celebration at the Single Moms Fellowship on Friday, December 14 at 6:00pm in the Sanctuary foyer. Dinner and childcare are provided. Contact Mary at 587-876-8302.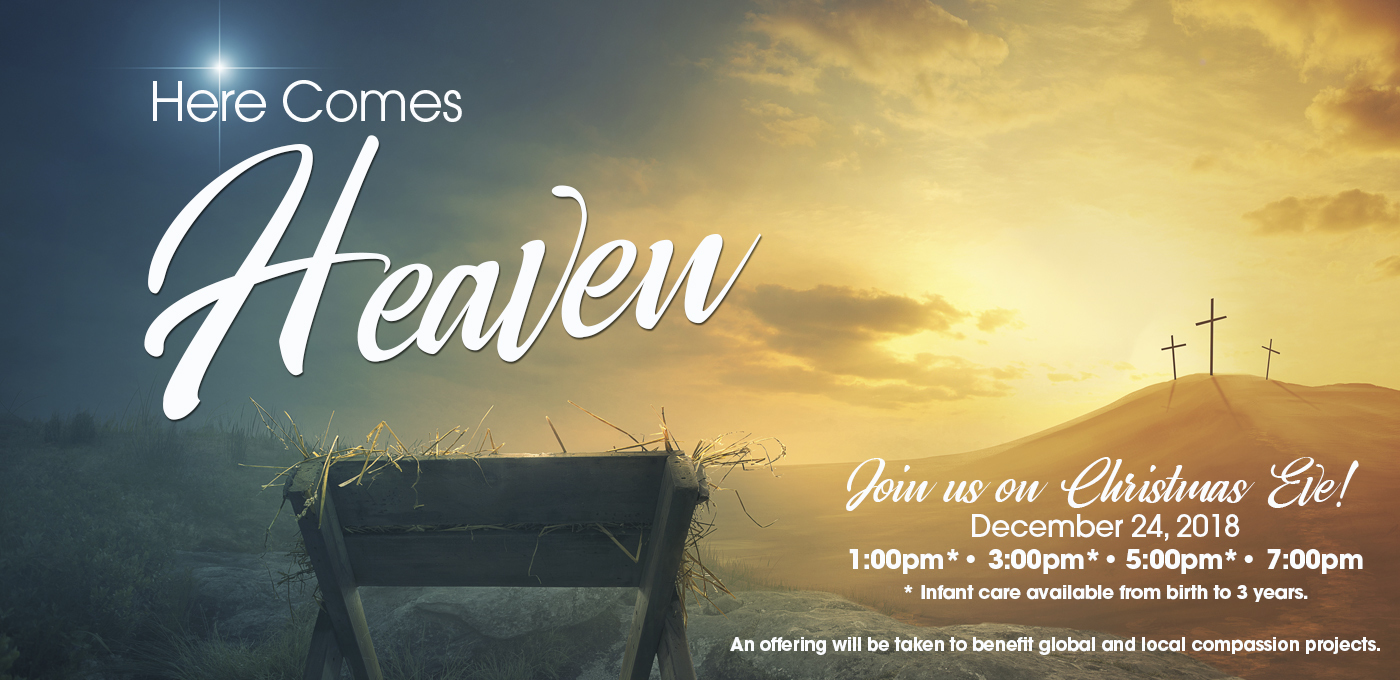 Christmas Eve Services
Bring your family and friends to church on Christmas Eve! Invitations are available at the Connecting Point.
56er Serve Sunday
Don't forget to register for 56er Serve Sunday (Dec 30)! Visit our K-6 page to see the opportunities to serve and to register online. Registration closes Dec 23. Please note, there will be no 56ers programming on Dec 30, 2018.
Group Facilitator
Do you have a vision or dream of a group? Want to do life in Community with others but not sure how to make it happen… How do I run a group with my kids? What could a family group look like? Could a once a month group work? Email CommunityLife@CrossRoadsChurch.ca to get your questions answered and find out how easy facilitating a group is!
Operation Christmas Child - THANK YOU!!
A BIG thanks to CrossRoads Church for packing 1473 Shoeboxes to bless children around the world. A tangible way to introduce children to God's love. Thank you to all those that helped to pack the cartons and load the trailer. It is so appreciated.
Christmas Eve - Greeting
Would you like to gather a group of family and friends to greet guests at one of the Christmas Eve services? (1, 3, 5, or 7pm) Or join us serving as an individual or couple? You could start a fun new holiday tradition! If you are interested in serving please contact Charlene at CharleneV@CrossRoadsChurch.ca or chat with her at the Connecting Point.
Infant Care Restocking Team
Do you love to organize and work behind the scenes? Infant Care needs you. We are looking for two individuals to organize and restock our Infant Care rooms each week for Sunday mornings. For more details email MarciaB@CrossRoadsChurch.ca.
2019 Boxed Offering Envelopes
We will be handing out the 2019 boxed offering envelopes on Sunday, December 16 and 23. Please be sure to stop by the table and pick yours up.
Thank you!
Thank you so much to those who attended the Carols and Cookies night and generously gave toques and mittens for children in our schools. These gifts will keep heads and hands warm this winter and your kindness will warm their hearts.
CrossRoads Building Fund
10% of all donations received for the Building Fund will be allocated to other efforts in Central Alberta that are non-CrossRoads related. These specific efforts will be related to our desire to reach Central Alberta with the good news of Jesus. If you have any questions, please contact our Director of Finance, Bobbi Kroeger, at BobbiK@CrossRoadsChurch.ca.
---