Heart of the King
Matthew 18:21-35
Next Week: Matthew 25:1-13
---
New to CrossRoads?
Welcome to CrossRoads Church! It's great to have you here. We'd love to meet you and give you some information to help get you connected. Visit us at the Connecting Point in the front foyer or text CrossRoads New to 393939. (Msg & data rates may apply) or click here.
---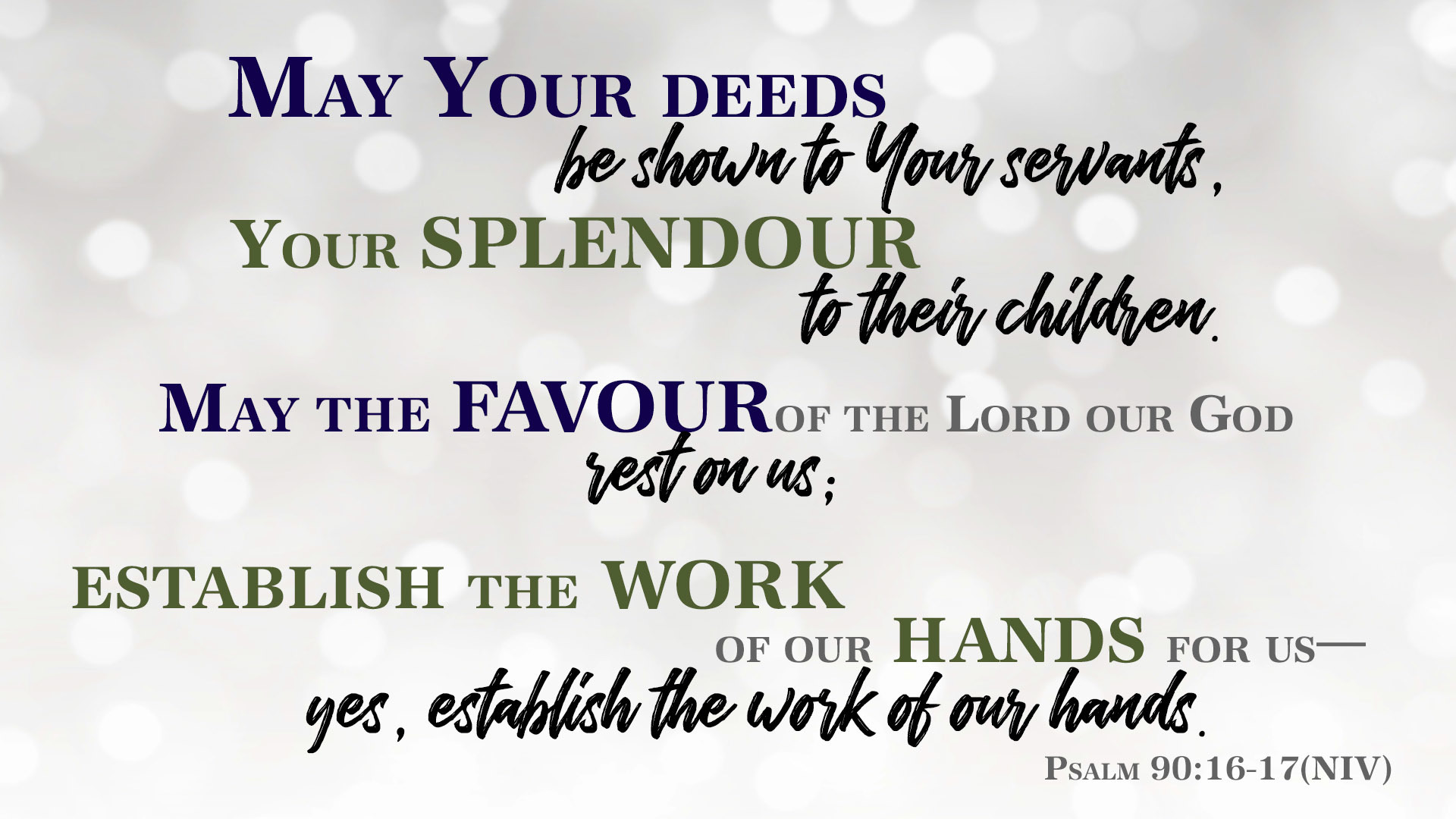 ---
Important Notice:
On October 24 the Congregation decided to move forward with Phase 4. The construction will begin in the summer of 2019 carrying through to the summer of 2021. Along with that decision, the congregation decided that for the full duration of raising funds for Phase 4 we will allocate 10% of those same funds for Kingdom purposes in Central Alberta. These funds are not related to the CrossRoads Church capital project. The Church Board is in the process of forming a sub-committee and the Terms of Reference that will manage these funds and the requests received from Christian organizations in Central Alberta.
This decision must follow the guidelines of the Canada Revenue Agency (CRA). To adhere to these guidelines, donors must know that 10% of all Building Fund donations will be used for kingdom purposes in central Alberta and 90% for the CrossRoads Phase 4 capital project. Therefore, from November 4 onward, this will be the case. We will make every effort possible to keep all donors informed of this decision, while not preventing any donor from allocating 100% of their gift to CrossRoads capital if they so indicate.
All donations received between October 24 and November 3, 2018 inclusively will not be subject to the 10% allocation unless those donors contact the office and ask specifically to have this allocation applied to their donation during this time.
If you have any questions, please contactJordanP@CrossRoadsChurch.ca.
---

Today
Register for Baptism
Have you been wondering about Baptism, or maybe you are ready to take this first step of obedience in following Jesus? Either way, attend one of the sessions following each of the services today. Go to the Connecting Point in the foyer after service for session directions. Baptism service will be held next Sunday, Nov. 18.
OPERATION CHRISTMAS CHILD
Today is the last day to bring shoeboxes to the church. Visit the table in the foyer for your supplies. For more info contact Peggy at 403 342-1227 or peggykingcott@shaw.ca or Karla at 403 986-1695. Have fun blessing children around the world.
Missions Bottle Drive
Today we are collecting bottles/cans at the trailer by the CrossRoads Kids /Chapel Entrance. Thanks for impacting missions around the world and making a difference for the Kingdom!
---
Coming Up
GEMS Seniors Luncheon
Join us on Tuesday, November 13 as we feature stories of WW2 in honour of Remembrance Day. Everyone welcome. $10.
Thrive
Ladies of any age or stage, join us for a morning of fellowship. Enjoy a latte and hear how God reveals himself in relationships. Wednesday, November 14 from 9:00 -11:00am. $5 to attend with childcare provided.
Single Moms Fellowship
Growing in Grace – we are all on a journey of grace. If you are a Single Mom please join us on Friday, November 16 at 6:00 p.m. in the main foyer for dinner with your children. Childcare is provided for the evening. We have a wonderful speaker, one of our own, who will share her journey of hope and grace. There will also be time to learn from each other. Please register on the FaceBook page or at www.CrossRoadschurch.ca/Groups (select "Click Here for Groups" then search for Single Mom's Fellowship). Look forward to seeing you!
FOCUS
(Focused On Christ and United as Singles) would like to invite you to Create Your Own Pizza, Games and Movie Night! Saturday, November 17 at the Youth Centre from 6:00 - 9:00pm. Cost: $8. RVSP to Twilight at taylorgt@telus.net or text 780-228-8282.
56ers on November 18
Next Sunday, please join your family in service to support our friends and peers as they are baptized. There will be no 56ers program.
Lunch and Inspiring stories from Ethiopia!
On November 18, after 2nd service (from 12:45-2pm) in the Fireside Room (Youth Centre), join Pastor Tracy and hear what God is doing through our new partnership with Empower Ministries. Through this unique partnership we are supporting pastors and church planters in Ethiopia who are bringing thousands of Muslims to Christ! Kendall Schmitke, Director of Church Relations, will be here to share these inspiring stories. Lunch is included and no registration required.
New Partner Wants To Say, "Thank You!"
After service on Sunday, Nov 18, come to the cafe to meet our new partner from Empower Ministries, Kendall Schmitke, Director of Church Relations as he shares how our partnership has already made a huge impact in Ethiopia. This touches on our desire to do outreach through supporting National Pastors and Leaders and Muslims Near and Far.
Momentum
Tuesday, November 20 at 6:45pm in the Youth Centre. Come out for a night of wings, worship and encouragement just for men!
Junior High Family Feast
Sunday, November 25. Please come and join us for breakfast in the Youth Café from 10:15-11:15am or dessert at the couches by the gym from 5:30-6:00pm. This will be a great opportunity to connect together and have a little "taste" of Echo community.
Carols and Cookies
Monday, November 26, at 7:00pm in the Chapel. Please join us for an evening of carol singing, accompanied by Hilda Baergen on the Grand Piano. Refreshments will be served! There is no cost to attend. Please bring a small plate of cookies to share.
GEMS Christmas Banquet
Saturday, December 1 at 5:00pm. Get your tickets now for the annual Christmas Banquet. Tickets selling until November 18 in the Cafe between morning services.
---
Opportunities...Just For You!
Volunteers Needed For Operation Christmas Child Collection
If you are interested and would like to help with packing cartons and loading the shoeboxes for transport, we would love your help. Friday, November 16 from 10am to 5pm, or Monday, November 19 from 10am to 5 pm (in shifts). Any help you can offer would be appreciated. Contact Peggy at 403-342-1227 or peggykingcott@shaw.ca.
We're Hiring!
Food Services Assistant (Part-time) - to work out of CrossRoads commercial kitchen. If you have a love for and experience in building recipes and building community, please see our website at www.CrossRoadsChurch.ca/employment for more details.
Drivers Needed
CrossRoads has acquired a van and drivers are needed. There are several individuals that would love to attend a Sunday service and they require a ride. This is a great way to connect with others in the congregation. To find out more, please email Karen at KarenM@CrossRoadsChurch.ca.
Communion Coordinator
Are you a detailed person? We are looking for someone just like you to e-mail and schedule communion servers for the distribution of the elements monthly. This is a position that can be done from home with a bit of a time commitment on Communion Sundays - working with another planner as well. Would you like more information? Contact Wilma@CrossRoadsChurch.ca.
Cowboy Country Christmas at Rivers Edge Camp
Saturday, December 8 from 2:00-8:00pm. Contact the camp by November 26 as seating is limited. info@riversedgecamp.org • 403-637-2766.