The Touch of His Hand
Pastor Dan Cochrane
Matthew 8:14-17
Next Week: Matthew 8:8-34
---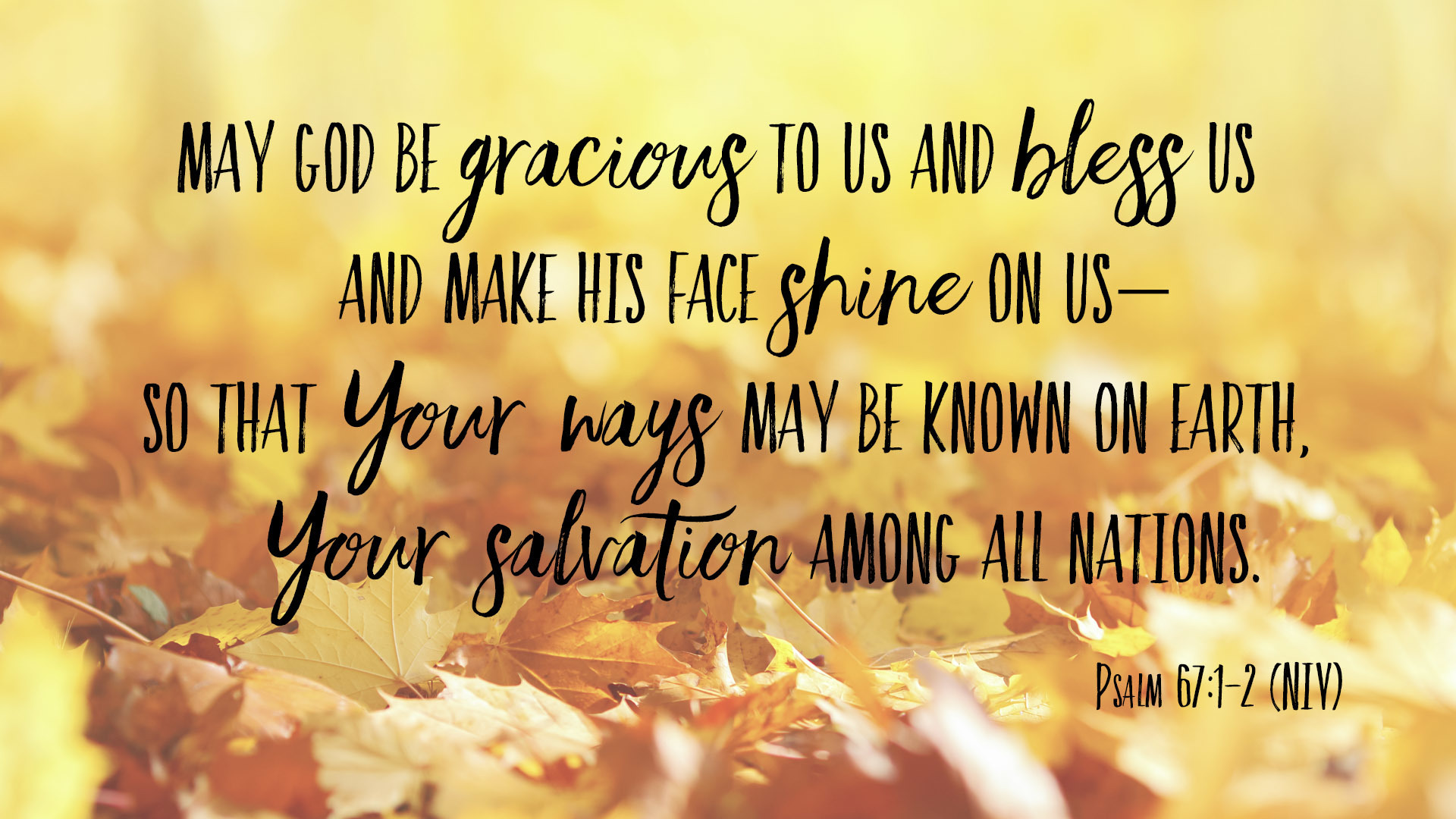 New to CrossRoads?
Welcome to CrossRoads Church! It's great to have you here. We'd love to meet you and give you some information to help get you connected. Visit us at the Connecting Point in the front foyer or text CrossRoads New to 393939. (Msg & data rates may apply) or click here.
---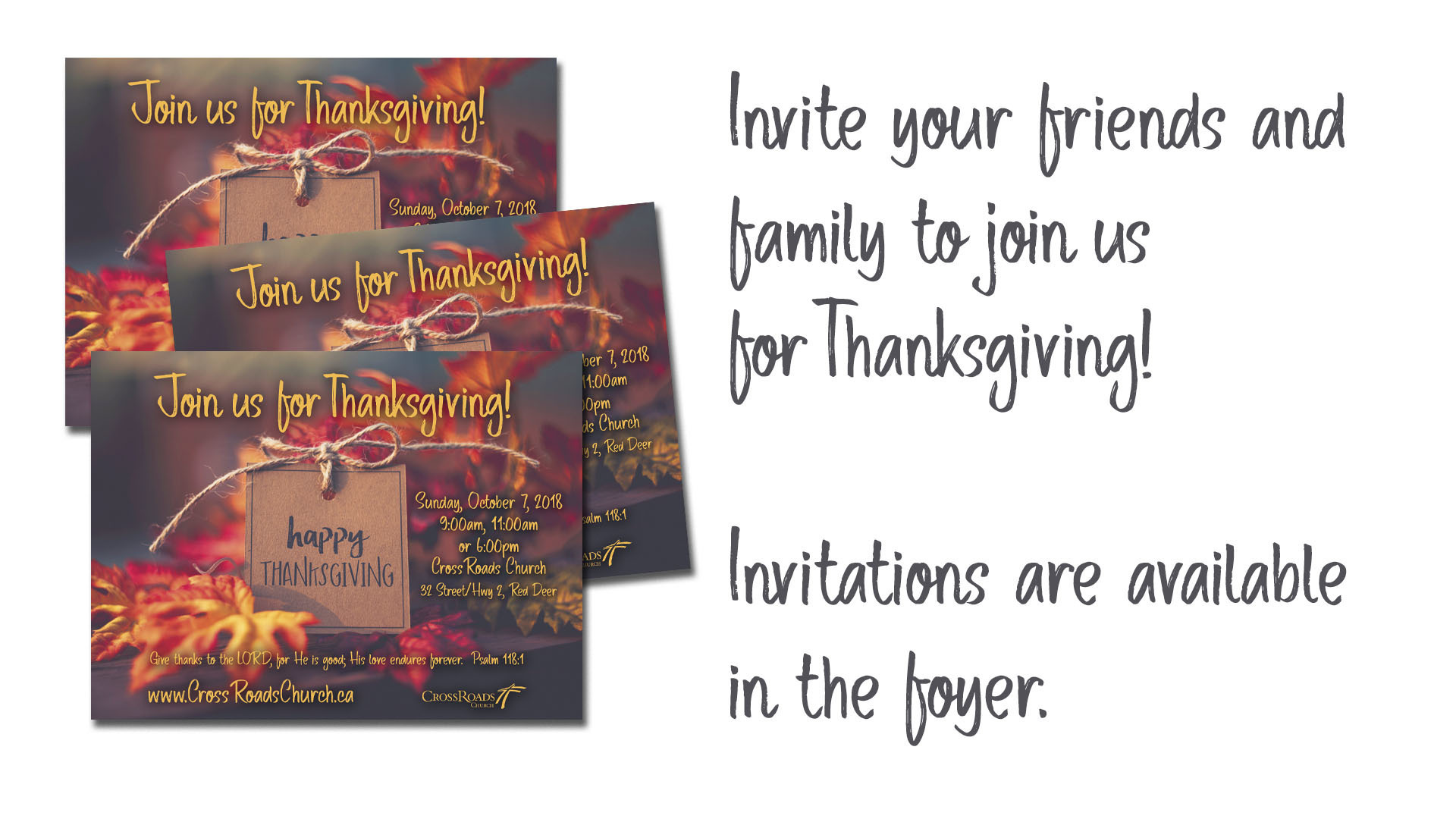 ---
The Bible's Thanksgiving Celebration
As we prepare for Thanksgiving, it's a great time to recognize the biblical holiday God gave His people to remember and celebrate His faithfulness. Sukkot is a week-long harvest celebration in the Bible, and a time to thank Him for His provision. To learn more about this holiday, how it connects with Thanksgiving, and what you can do to celebrate with your family and friends, check out the CrossRoads Core blog (https://core.crossroadschurch.ca) and the CrossRoads Facebook page.
---
This Sunday at CrossRoads
ECHO for Grade 7 & 8 Students
After the opening set of worship songs, step out of service and meet us by the gym to go to ECHO in the Youth Centre.
Faith at Home - Grade 1
Parents join your grade 1 child in their classroom on today during all three services for "Family Worship-More than Music".
---
This Week:
Fall Alpha Course
Do you have questions about life, faith or God? Join in on the fall Alpha course - Tuesdays at 6:30pm in the Chapel. This free course has a different topic each night and includes a meal together at the start of the session. No question is too simple, too tough or too out there - all are welcome to join. Email CommunityLife@CrossRoadsChurch.ca.

Saturday Work Bee
If you are handy, willing and able, and looking to lend a hand to some fall fixer-upper projects around the church, please consider joining us on Saturday, September 29. Meet in the café at 9:00 a.m. Lunch will be provided!
56er Serve Sunday
The first 56er Serve Sunday of the school year is happening on Sunday, September 30! If you have a grade 5 or 6 student, be sure to register them before Sept. 26 at www.CrossRoadsChurch.ca/56erServeSundayRegistration.
---
Coming Up:
The Mission of God's People
First Monday of every month, beginning October 1 at 7:00pm in the Trestle Room, Please register for the group online at
www.CrossRoadsChurch.ca/groups, but know that you can drop in any time!
GEMS Seniors Luncheon
Tuesday, October 9 at 12 noon. Featuring: the singing group, For the Son. $10 each.

FOCUS (Focused On Christ. United as Singles)
FRIENDSGIVING meal on Saturday, October 13 in the Fireside Room at 6pm. Bring a friend or invite others to join you! Text Twilight at 780-228-8282 or email taylorgt@telus.net to confirm. $5 for the meal.
Baby Dedication Service
Sunday, October 14 at 9am in the Chapel. If you're interested in having your child dedicated, register online at www.CrossRoadsChurch.ca/PreK
Thrive Kickoff
Bring your favourite dish for brunch. Wednesday, October 17 at 9am -11am in the chapel. Welcoming woman of all ages and stages to an exciting new program. Meeting monthly to build spiritual friendships. Cost $5 /Latte $3.
Junior High Fall Camp - "Greater Than, Less Than"
Camp is an awesome place to grow closer to God and closer to one another. Be prepared for fun, food, and friendships. On this weekend, we'll explore Philippians 2:1-11 – who Jesus is, what He has done, and the life that He invites us into. Registration is OPEN online. Cost: $105 // Oct. 20-21, 2018 // Camp Silversides. Busing included. Questions? Email KarleenH@CrossRoadsChurch.ca.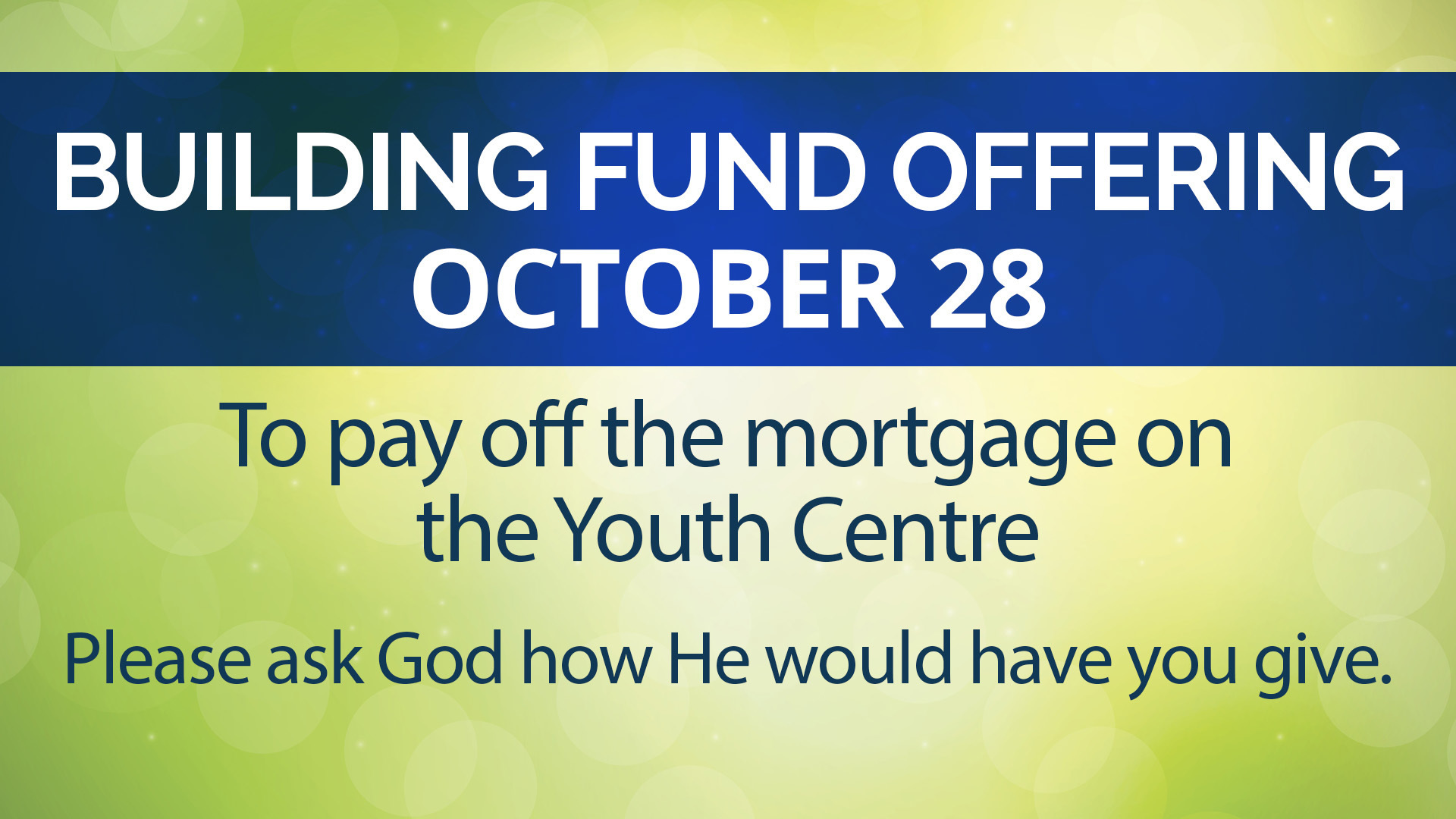 Glorify
A night of worship and encouragement for women in the Youth Centre on Tuesday, October 30. The evening begins at 6:45pm with desserts and fellowship and will move into worship and testimonies as the evening progresses. No cost, no ticket required! Just come!
---
Opportunities and Other News
Groups Available!
You can check out our fall semester of open groups online now! View and register today at www.CrossRoadsChurch.ca/Groups.
We are short one... You!
WE NEED YOU! We already have everyone else but YOU. We are short ONE­–YOU. The babies of CrossRoads need YOU to come for the 6:00pm service to bless them in a way only YOU can. They need a minimum of 12 YOU's to help out once a month. Thanks for being YOU. Please contact JaqiT@CrossRoadsChurch.ca.
Communion Prep
If you are looking for an important, yet behind the scenes, way of serving, please consider helping in the area of Communion prep, with the cutting of the bread. We are looking for one person to join our team. Please email Wilma at WilmaV@CrossRoadsChurch.ca.
Caring For The Caregiver
This group is for caregivers of all ages. If you have a special-needs person in your life, this is a place to come for community, understanding, resources and support. For more information please contact Natasja at natasja.willms@gmail.com.
Tim & the Glory Boys Concert
CrossRoads is hosting their Buffalo Road Show concert on Saturday, September 29 at 7:00pm in the Sanctuary. For tickets visit www.timmytour.com.
We Are Looking for volunteers for:
Load in/Load out (must be available for both)
Security
Doors/Ticket Takers
Swag/Sales of Merchandise
Hospitality
If you are able to help with this concert please email Linda. LindaC@CrossRoadsChurch.ca
We're Hiring!
We have an opening for a part-time Food Services Assistant who will work out of CrossRoads commercial kitchen. If you have a love for and experience in building recipes and building community, please see our website at www.CrossRoadsChurch.ca/employment for more details.
Financial Update
If you are curious about the budget details for last fiscal year (Aug 1, 2017- July 31, 2018) or the 2018-2019 budget, please visit www.CrossRoadsChurch.ca/finance. For any questions regarding finances or budget please feel free to contact Bobbi Kroeger at BobbiK@CrossRoadsChurch.ca or 403-347-6425.