When Life Hurts
Pastor Dan Cochrane
James 1:2-16
---
New to CrossRoads?
Welcome to CrossRoads Church! It's great to have you here. We'd love to meet you and give you some information to help get you connected. Visit us at the Connecting Point in the front foyer or text CrossRoads New to 393939. (Msg & data rates may apply) or click here.
---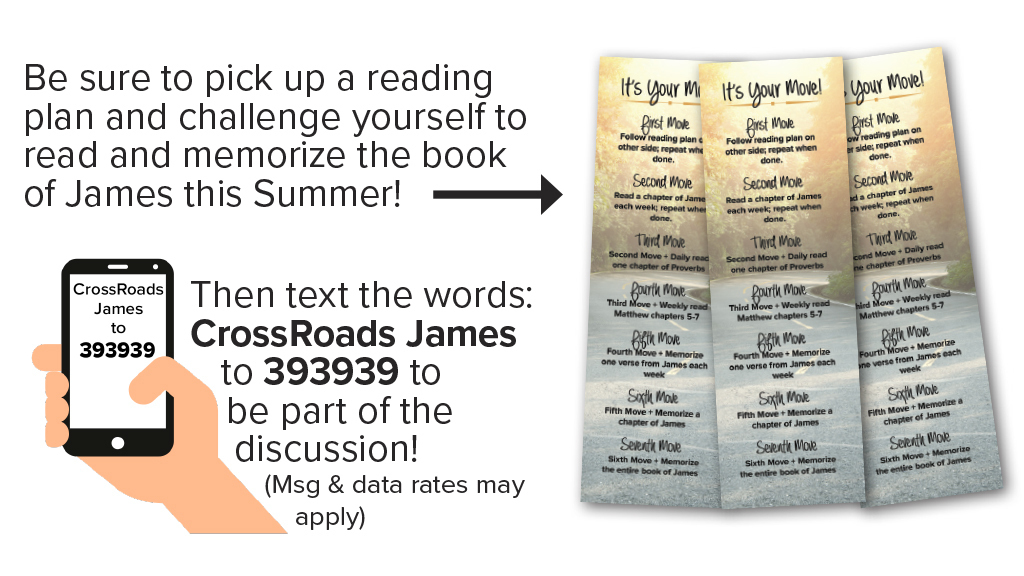 ---
Today at CrossRoads
Echo - Grade 7-8 Students
Come join us after the opening worship songs in the sanctuary as we continue our series on the book of James during each of the services. We meet at the Connecting Point in the Cafe and then walk to the Youth Centre together.
Bottle Collection for Missions
This Sunday, a trailer is available at the CrossRoads Kids/Chapel entrance (outside) to collect your bottles, cans, juice boxes and milk jugs. It will be used to impact missions around the world. Bring your recyclables any time on Sunday and know you are making a difference for the Kingdom!
---
Events at CrossRoads
Summer Baptism
August 19 at 6:00pm Has Jesus been talking to you about being baptized? Are you curious as to what baptism is all about? Then you are invited to any one of the sessions following the services on July 15, July 22, July 29 or August 12 in preparation for the Summer Baptism on August 19.
Story Time in the Park
Fridays at Kin Kanyon Park with Pastor Tammy • July 13, 20, 27, and August 3 • 10:00 - 10:30am. Bring your blankets, snacks and little ones for stories, puppets, finger plays and song. Weather permitting.
Stepping Stones to Remember (Heartfelt Expressions)
July 17, 7:00-9:00pm Fireside Room - Youth Centre • For women who have experienced loss of a child during pregnancy or shortly thereafter. Come and join in a safe environment while doing a hands-on project that will help in your healing journey. We will explore and create a Stepping Stone in honour of our babies. We will speak about our babies and create in a safe and comforting atmosphere, and learn about different ways to honour the children we hold in our hearts. Please register by emailing MarciaB@CrossRoadsChurch.ca. There is a $5 to cover materials and refreshments.
Family Camp Extravaganza
August 9-12 Do you want to get away from all the distractions of everyday life? We would love to have you and your family join us at the annual FAMILY CAMP EXTRAVAGANZA!! Come and enjoy God's creation, meet new friends and be embraced! Family focused camping with rock climbing, hiking, worship. There's something for all ages! Can't wait to see you there!! @Kootenay Plains $110per RV unit or tent. For more information contact Katie at brownell@telus.net. Register at www.CrossRoadsChurch.ca/ComingEvents.
Women's Retreat
September 28-30 Join us for a weekend away at Camp Kuriakos to connect with women and be Refreshed, Renewed and Revived in the Lord. Our speaker will be Christelle Baldovinos and the weekend will also include worship, workshops, and more! Cost is $155.
Register at www.CrossRoadsChurch.ca/ComingEvents. For any questions, please email womensretreatcrossroads@gmail.com.
---
News and Opportunities
Phase 4 Expansion
Make sure to take some time to check out our web page dedicated to the frequently asked questions regarding Phase 4. If you do not see your question there, use the link on the web page to send your question to us. www.CrossRoadsChurch.ca/Phase4FAQ
Say YES to Rwanda!
Looking for an opportunity to serve alongside one of our global partners? Don't miss out on our upcoming outreach to Rwanda this February! Applications are due August 6 - available at the Missions Kiosk or
www.CrossRoadsChurch.ca/ShortTermOutreaches. For more information contact Chantelle at ChantelleS@CrossRoadsChurch.ca
56er Serve Sunday
July 29 is 56er Serve Sunday this summer. If you've got a 56er ready and excited to serve, register at www.CrossRoadsChurch.ca/56erServeSundayRegistration If you are joining us for service that day, keep your eyes out for our grade 5 and 6 students serving our church in many different ways!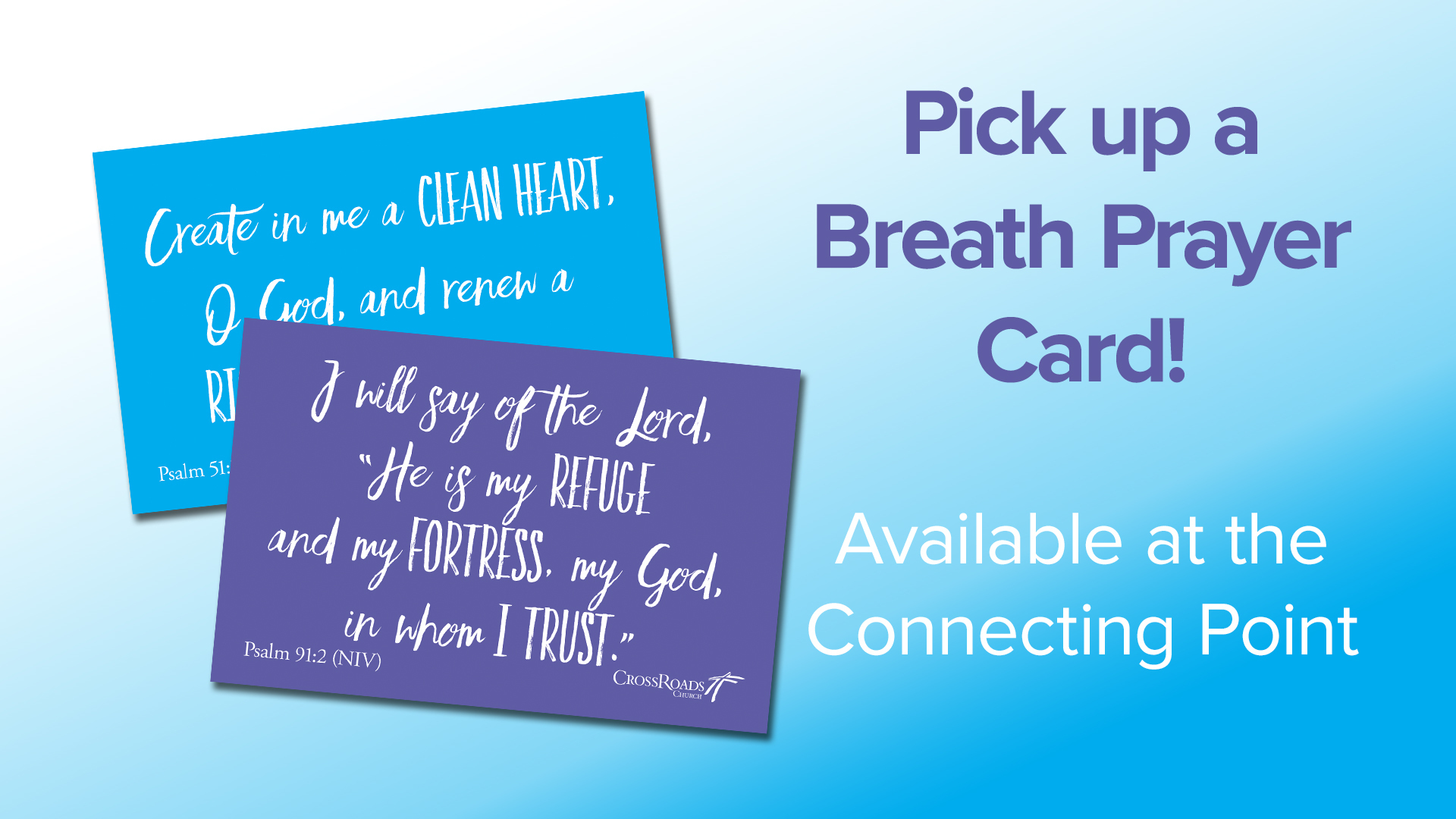 Breath Prayer for July and August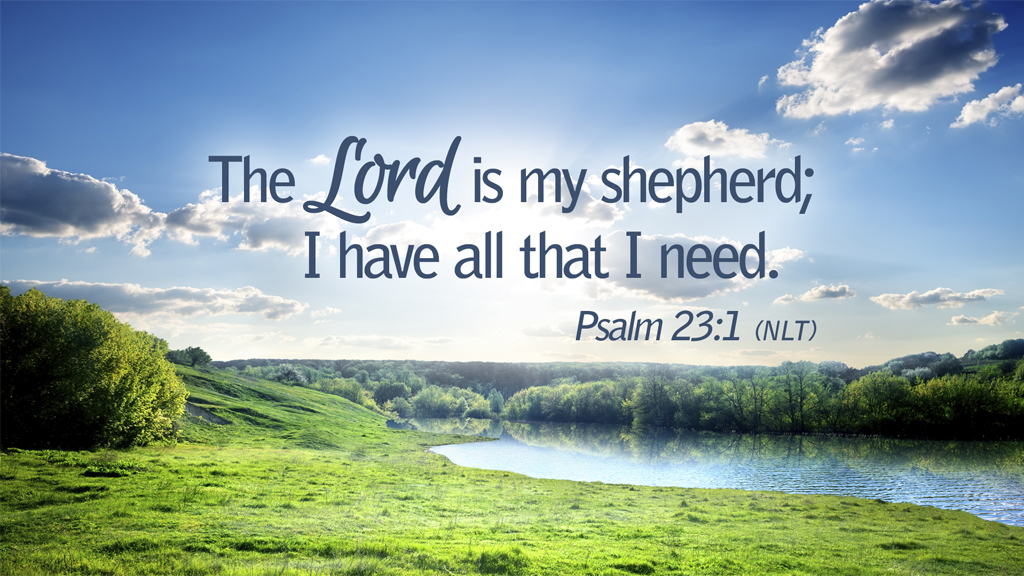 ---
Community Events
Bus Tour To The Passion Play in Drumheller July 22 Are you interested in seeing the Passion Play this summer? There are some seats left for a bus tour from CrossRoads Church to Drumheller on July 22. $40 per person. Includes tickets to the play and bus fare. The bus will stop in Three Hills for supper (at each persons own cost) following the play. Please contact Joe Doef - 403.782.2702 or 403.896.9001.