God Heal Our Land
Pastor Dan Cochrane
Sermon Text: 2 Chronicles 7:14
Next Week's Sermon Text: James 1:1-18
If My people, who are called by My name, will humble themselves and pray and seek My face and turn from their wicked ways, then I will hear from heaven, and I will forgive their sin and will heal their land.
2 Chronicles 7:14 NIV
New to CrossRoads?
Welcome to CrossRoads Church! It's great to have you here. We'd love to meet you and give you some information to help get you connected. Visit us at the Connecting Point in the front foyer or text CrossRoads New to 393939. (Msg & data rates may apply) or click here.
---
Today at CrossRoads
Bienvenidos! Stop by the cafe's Mission Corner after each service today to chat with Dan & Anne Marie Chapple and family. They are serving the Lord in Mexico and have some great stories to tell of what He is up to there!
---
Phase 4 Update
Make sure to take some time this week to check out our web page dedicated to the frequently asked questions regarding Phase 4. If you do not see your question there, use the link on the web page to send your question to us. www.crossroadschurch.ca/Phase4FAQ.
---
News and Opportunities
Pre-K Toys Team - Clean and Organize
We are looking for a team of people that would be willing to give of 1-2 hours once a month to tend to our toys. This team will clean, organize and sort the Pre-K toys. For further information or to sign up, email Marcia at MarciaB@CrossRoadsChurch.ca or call 403.967-2508
Say YES to Rwanda!
Looking for an opportunity to serve alongside one of our global partners? Don't miss out on our upcoming outreach to Rwanda this February! Applications are due August 6th and are available at the Missions Kiosk or online at www.crossroadschurch.ca/ShortTermOutreaches. For more information contact Chantelle at ChantelleS@CrossRoadsChurch.ca
Bottle Collection for Missions
Next Sunday, July 8, we will be providing a trailer to collect your bottles, cans, juice boxes and milk jugs and turning it into money that will impact missions around the world. Bring your recyclables to the CrossRoads Kids/Chapel entrance (outside) any time on Sunday and know you are making a difference for the Kingdom!
56er Serve Sunday
July 29th Please register your 56er online today at www.crossroadschurch.ca/K-6 or email KarliH@CrossRoadsChurch.ca for more information
---
Events at CrossRoads
Stepping Stones to Remember (Heartfelt Expressions)
July 17 Join us from 7pm to 9pm in the Fireside Youth Wing. We will explore and create a Stepping Stone in honour of our babies. We will speak about our babies and create in a safe and comforting atmosphere, and learn about different ways to honour the children we hold in our hearts. Please Register by emailing MarciaB@CrossRoadsChurch.ca. There is a $5 to cover materials and refreshments.
Story Time in the Park
Fridays at Kin Kanyon Park with Pastor Tammy • June 29, July 6, 13, 20, 27, and August 3, 2018 • 10:00 - 10:30am. Bring your blankets, snacks and little ones for stories, puppets, finger plays and song. Weather permitting.
Family Camp Extravaganza
August 9 - 12 • Do you want to get away from all the distractions of everyday life? We would love to have you and your family join us at the annual FAMILY CAMP EXTRAVAGANZA!! Come and enjoy God's creation, meet new friends and be embraced! Family focused camping with rock climbing, hiking, worship. There's something for all ages! Can't wait to see you there!! @Kootenay Plains $110per RV unit or tent. For more information contact Katie at brownell@telus.net. Register at www.CrossRoadsChurch.ca/ComingEvents.
Women's Retreat
Sept. 28-30 • Join us for a weekend away at Camp Kuriakos to connect with women and be Refreshed, Renewed and Revived in the Lord. Our speaker will be Christelle Baldovinos and the weekend will also include worship, workshops, and more! Cost is $155. Register at www.CrossRoadsChurch.ca/ComingEvents. For any questions, please email womensretreatcrossroads@gmail.com.
---
Community Events
Bus Tour To The Passion Play in Drumheller
July 22 Are you interested in seeing the Passion Play this summer? 15 seats left for a bus tour from CrossRoads Church to Drumheller on July 22nd. $40 per person. Includes tickets to the play and bus fare. The bus will stop in Three Hills for supper (at each persons own cost) following the play. Please contact Joe Doef - 403.782.2702 or 403.896.9001.
---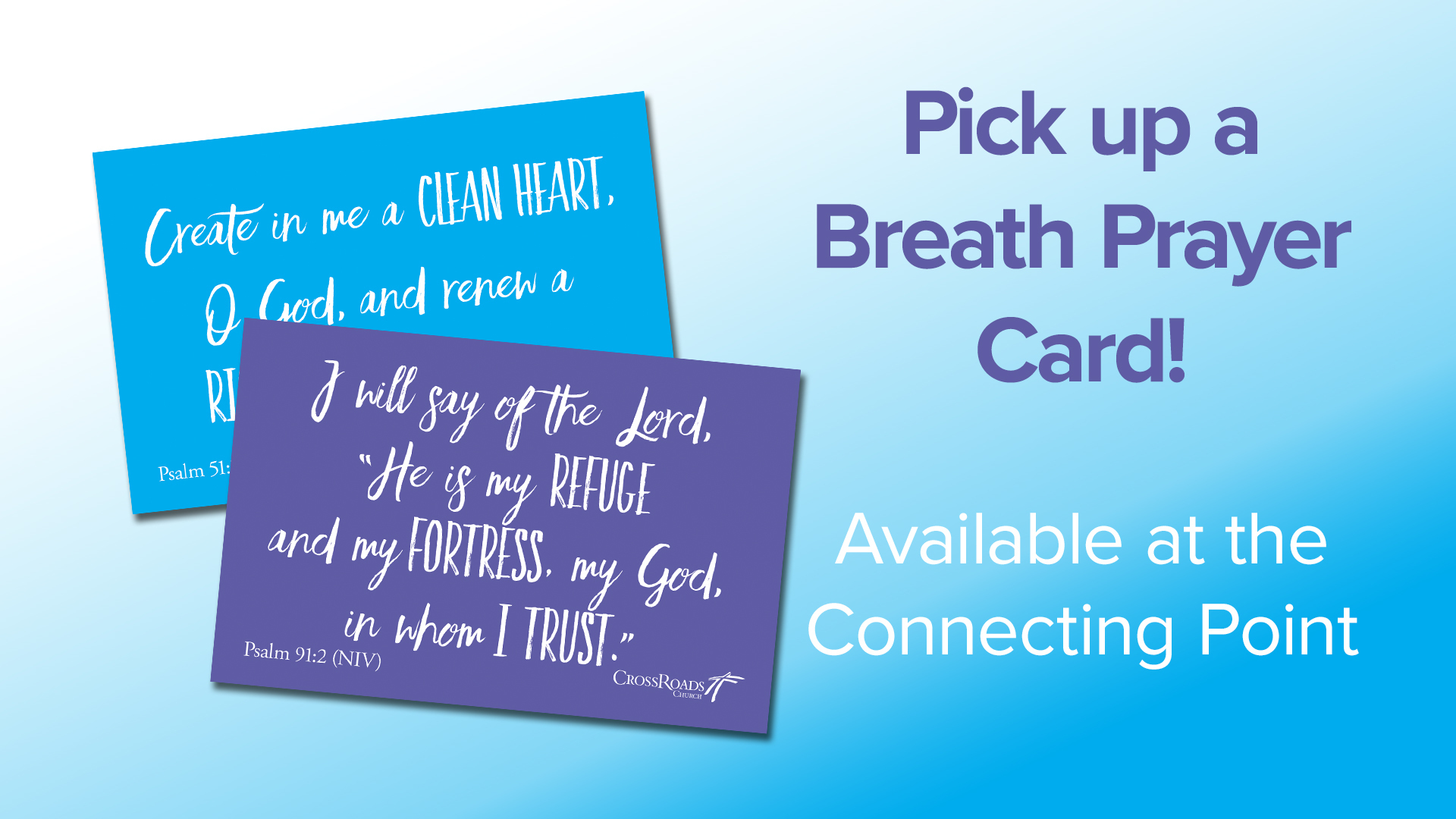 Breath Prayer for July and August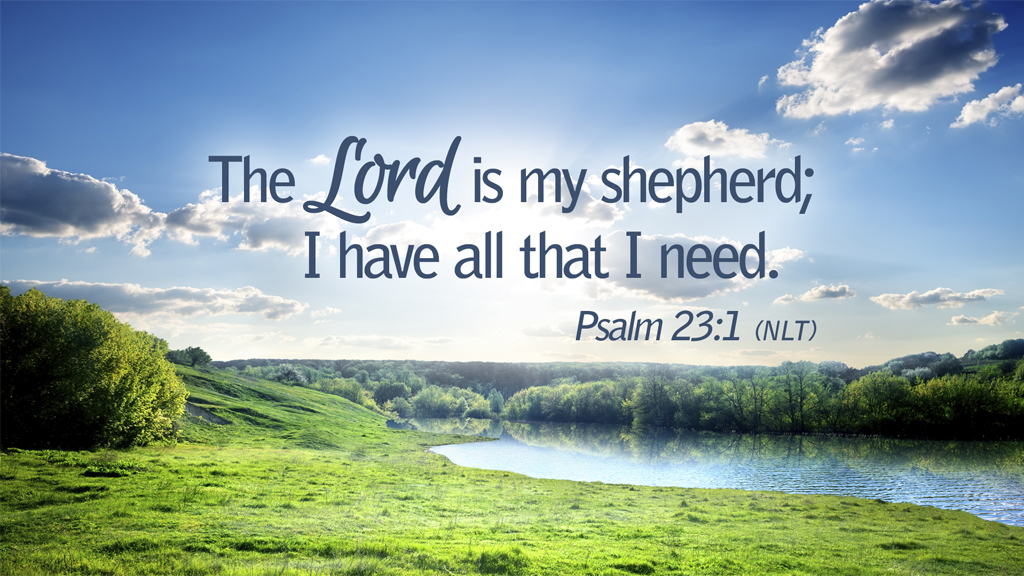 ---
CrossRoads Financial Efforts
Global Efforts
21+ Missionaries – Visit the Missions Kiosk in Foyer (191k)
Persecuted Believers; Equipping Pastors and Leaders; Reaching Muslims (180k+)
Haiti -Technical School/Bible School (80k+)
Uganda – Aides Education; School Dorms; School Educational Buildings (80k+)
Rwanda – Empowering, resourcing, equipping local churches (80k+)
Disaster and Relief Contingency (30k)
Other Global Partners and Efforts (200K+)
Local Efforts
Central Alberta Pregnancy Care Centre Maternity Home (54k)
Boys and Girls Club (6k)
Hope Mission (10k)
Potters Hands; Mustard Seed; Peoples Place; Safe Harbour (14k+)
Sudan and Arabic Ministries (5k+)
Refugee Sponsorship – 2 families plus the work and financial support to bring 7 more families for other sponsors (100k+)
Other Local Partners and Efforts (58K)
Ministries of CrossRoads (427K-does not include staffing costs)
All our ministries do additional work in our local communities along with the many activities without our own congregation to minister to our body and equip us for ministry to others.
These ministries are Children; Youth; Hope; Young Adults; Community Life; Connecting; Kitchen; Worship; Teaching; Family.
Staff of CrossRoads (2.6m)
Facility staff – supporting ministries and external opportunities to bless non-profit organizations; municipalities; education and health.
Administrative Staff – supporting all ministries and the efforts of CrossRoads Church.
Ministry Staff – Our ministry staff lead 1,000+ people that serve in the overall efforts of CrossRoads, and they provide vision and leadership over the ministries of CrossRoads.
There are 5 main ways to give financially at CrossRoads
Direct Payment from a Bank Account Available banks: Servus Credit Union, Scotiabank, ATB, CIBC, BMO, RBC and TD. Call or email Charlene at 403-347-6425 (charleney@crossroadschurch.ca) to get an account number.
Numbered Offering Envelope Sets - Go to the Connecting Point to request a set of envelopes
.
Debit/Credit Cards at the Connecting Point on Sundays at all three services, or weekdays from 8:30am-4:30pm
Online Giving using a credit or debit card at www.crossroadschurch.ca.

Envelopes in the Pews
---