Senior Pastor Succession
Pastor Dan Cochrane has served at CrossRoads Church as the Senior Pastor for over 25 years. In January 2022, Dan asked to step down from this role effective at the end of 2023. We appreciate Dan's heart and leadership and we look forward to seeing what God has for him as he steps into this new season.
The CrossRoads Church Board is now beginning to process the direction God is leading us over the next two years. The Board will provide regular updates to the congregation, starting with answering some questions below.
Frequently Asked Questions
1. How will the Church Board include the congregation and the staff in the search?
Over the past eight months, the Board has sought input from the congregation and church staff through a variety of meetings. On June 29, 2022, the Church Board gave an open invite to the congregation to attend a meeting in the church gym. At this meeting input was sought on the next Senior Pastor through a cascading activity. This same process was then used with the Young Adults group on May 23, 2022 where they shared their thoughts on the next Senior Pastor. Through these meetings the information was formulated and then presented to the Senior Pastor Search Committee.
What we heard from our meetings with the congregation:
The next Senior Pastor should have a number of years of life experience including experience leading a mid-large church.
A strong and passionate biblical teacher is important but must also be personable and approachable and live with a posture of humility.
Well grounded theologically, but very much able to speak to tough issues, and with grace, in light the many societal pressures in these times. The pastor must also have the ability to relate to multiple demographics.
A shepherd's heart with a clear anointing of the Holy Spirit upon them as they lead us.
On November 8, 2022 members of the Church Board met with Pastors and staff in director positions to seek their input on the next Senior Pastor. This input was recorded and then given to the Senior Pastor Search Committee to review.
Throughout the process, we welcome your input through contacting one of the members of the search committee.
2. How can I be involved in the process?
We are asking as a church that we pray. We need God's guiding hand throughout this process and prayer is a way for us all to be involved. Prayer points are available by clicking here.
As well, if you know of someone that you feel the Search Committee should explore, you can speak to any one of the Search Committee Members, or send an email to Kendra at kendrab@crossroadschurch.ca and she will ensure that the committee receives your suggestion.
3. How will a new Senior Pastor affect us as a congregation? What things can we expect might change?
It might be more helpful to know what will not change. We believe the vision we have to reach Central Alberta is a vision that God gave us as a church family, and so we do not anticipate this changing. We will always be seeking to reach our families, friends, neighbours and co-workers for Jesus, and doing so with hearts filled with compassion and grace for all people. And so, we will look for someone with a similar heart. (see the section below titled About CrossRoads Church)
The things that might change a bit will be in the 'how' we go about doing this, and that will be a wait and see approach. The additional parts of us that are critical to keep beyond that vision will surface after prayer and conversations with the body.
4. What does the process look like to find the new Senior Pastor?
The Search Committee is meeting every three weeks to consider potential candidates and prepare for interviews. The committee also interacts with the Board on a monthly basis, and so there are continuous discussions and times of prayer happening throughout the month. We recognize our dependence on the Holy Spirit during this search and ask that you join us in praying to this end.
Once a suitable candidate has been found, the Search Committee will present the individual to the Church Board, who in turn will present the individual to the congregation for their affirmation. Our bylaws state that the congregation makes the final decision with a 75% or better vote of confidence. Before such a vote, there would be a time where we all get to meet the individual and hear their heart and call to ministry here at CrossRoads.
5. Where are we at in the search process?
The opportunity profile is completed and it listed on our website. We are already doing research and exploring potential candidates on an on going bases. We are meeting every 2-3 weeks as a committee.
6. Who gets the final say on who we hire?
The congregation will eventually have the final say on who is hired, as our bylaws require a 75% vote in favour of who the Church Board presents as the Senior Pastor candidate.
7. What if we don't find someone in the time frame between now and the end of 2023?
We all need to trust the Lord in this process and believe that He has someone special for our church. What we do not know is the timing, but we will proceed and ask God to provide. This question becomes more important later in the process (mid 2023) if we have not felt any clear direction on a candidate and will be addressed at that time.
8. How will we be led (structured) in the future?
We know that Lead Team needs to be expanded to at least one more member, and further, that we want to see good collaboration at various levels of staff leadership. And therefore, we should assume that the leadership structure will be changing in some form and will become clearer as we move through 2023.
9. I have questions that have not been answered by FAQ. Where do I go to receive answers?
We are always open to any questions that you may have throughout this process. Those questions can be directed to the search committee through the following email addresses, boardchair@crossroadschurch.ca or jordanp@crossroadschurch.ca.
10. Who are the members of Senior Pastor Search Committee?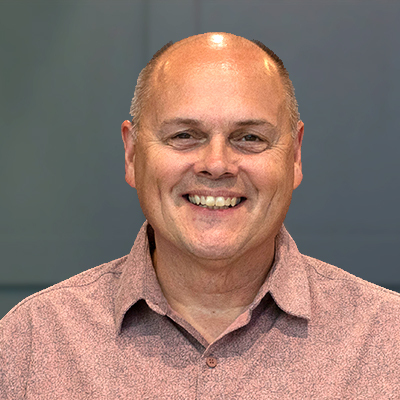 Jordan Polson has served in the role of Executive Pastor here at CrossRoads for over 18 years. In his role he is also a member of the Church Board. Prior to being on staff as the Executive Pastor, Jordan has been involved at CrossRoads Church since 1980 serving in the church in a variety of capacities from being on the Church Board at different times along with multiple pastoral search committees including the search committee that brought our current Senior Pastor, Dan Cochrane. Jordan will be serving to lead the committee and bring this experience.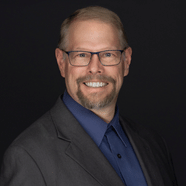 Brad Vonkeman has been involved at CrossRoads since 2008. Over the years, Brad and his wife have raised their children at CrossRoads into adulthood. He has served in various ministries over the years including youth, prayer, Celebrate Recovery and worship ministry. Many times you will see Brad on a Sunday up on the stage playing the bass guitar on the worship team or up front after the service on the prayer team. He has served as the chair of the Church Board since February, 2017 and has served on the board since 2014.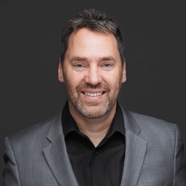 Justin Munchinsky has been a part of CrossRoads since 2002. Justin and his wife have been involved leading different small groups over the years, regularly welcoming others into their home. He also sees CrossRoads from the perspective of a parent with three active kids all in the Kindergarten-Grade 6 (K-6) program at CrossRoads.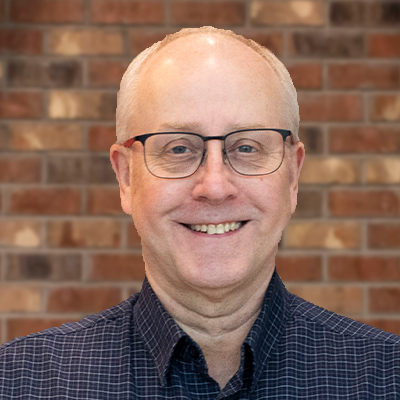 Doug MacDormand has served as a member of the Church Board since January, 2012. Prior to that, Doug and his family have been a part of CrossRoads since 1991. Doug served as Executive Pastor from 2001 to 2003 and has also served with Alpha since 1999, where he continues to have a heart for those seeking to know Christ.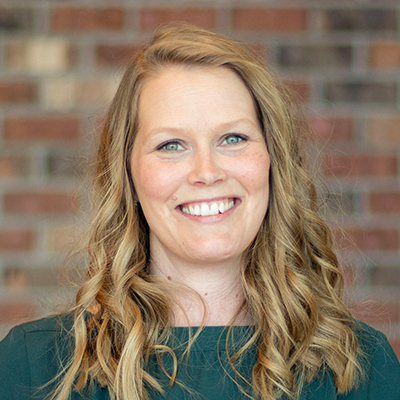 Kendra Berniko has been attending CrossRoads Church since 2007. Her and her husband have an active family that is comprised of four daughters ranging in age from 3 to 12 years old. She comes from the perspectives of a parent with children in early childhood, K-6 and youth group, along with being a member of the church staff where she has served for a number of years. Kendra is in the role of Director of Human Resources and Finance on staff, which provides added knowledge to the committee in Human Resources.
---
About CrossRoads Church | Our Unique Calling
Our Vision
We want to give everyone in Central Alberta an opportunity to have a personal relationship with Jesus Christ, and by following Him together, impact our world with compassion and hope.
This means:
That we remain focused and passionate about reaching the lost here in Central Alberta (Matthew 18-20).
That we follow Jesus and are becoming people fully devoted to our Lord and His teachings.
That we are missional and offer compassion and hope for our world (local and global).
The Four Ways We Follow Jesus
Undergirding our vision are four priorities for ministry from Isaiah 58, which is as clear an expression of God's heart as you will find in the Bible. This chapter states God's priorities for His people with refreshing clarity. Following these priorities ensure we will not only fulfill our vision, but we will also keep in step with the Spirit of God.
Living Godly Lives – We believe God's grace is available to all without exceptions. His grace grabs us where we are but doesn't leave us there. He gives us His empowering presence to live godly lives.
Spending time in God's presence and His word
Confessing our sins
Depending on the Holy Spirit daily to help us follow Jesus
Loving Each Other Deeply – We believe love is very practical (I John 3:16-20). The best place for practical expressions of love is in caring for and showing grace to one another.
Living at peace with one another
Serving and encouraging one another
Participating in community
Giving Priority to the Lost, the Last, the Least, the Little and the Nearly Dead – This priority has two facets: participating in sharing the Good News of Jesus that brings new life and hope to all people and also, attempt to unleash unprecedented amounts of compassion both locally and globally.
Sharing what Jesus has done for me
Praying for God's heart; gaining understanding and direction for my part
Giving of ourselves and our resources
Delighting Ourselves in the Lord through Worship – At the heart of worship is a desire to make Jesus' name great. It is His name we want lifted high in Central Alberta and around the world.
Coming together weekly in worship
Giving our whole body to Jesus daily as an act of personal worship
Setting apart one day in seven to rest in the presence of Jesus
As we wholeheartedly embrace these priorities as a church and as individuals, we know God will do more than we could ever ask or imagine (Ephesians 3:20).
Our Guiding Principles
We stay focused on the main thing; doing fewer things and doing them very well.

All that we do must be 'sustainable' to ensure that we do not spread our resources too thin and become less effective.
We maintain a simple ministry model, pouring our resources into a few select core areas of ministry rather than investing in many diverse areas of ministry.
We will depend on many from our church family to do the ministry, while the role of staff is to lead or support the ministry, shepherding, instructing, equipping, and modeling the way for our church family and all those who serve.
Ephesians 4:12 (Equipping); 2 Timothy 4:1-5 (Instructing); Acts 20:28 (Shepherding)

As we get larger, we must get smaller

We do this in many ways, with our primary means being small groups and midsize groups.
We desire that all who call CrossRoads home would find a community that knows them by name and cares about them personally.
A continual emphasis will remain to call people into groups for the purposes of community, connecting, care, accountability, and encouragement.
CrossRoads has small groups but is not made up solely of groups.
Acts 2:46 (Broke bread in their home groups); 1 Thessalonians 5:11 (Building each other up)

We go forward on our knees

We humble ourselves before God, admitting that we cannot reach Central Alberta and our world for Jesus on our own. We are completely and unequivocally dependent on God.
We want to go only where God wants us to be. We dare not ask Him to join us in our work; rather we follow His lead and join in His work. Then we will know we're on the right track.
Numbers 9:15-23 (Go where God leads us); Exodus 34:14-15 (God with us)

We stay together and grow together

In 1996, we came together as a united body of believers and felt an overwhelming sense of calling and blessing from God to commit to staying together and therefore growing together. God has continually blessed this commitment and until He tells us otherwise, we will remain committed to this direction. We have considered satellite churches in Central Alberta but have yet to feel released to act on this.
Due to our current size the Lord has provided us with an abundance of resources such as knowledge, experience, and financial means, to name a few. We believe that when much is given, much is required, so we are always watching for ways to use our resources to support other churches and organizations in Central Alberta, Canada and around the world.
It is not about size, but rather, we want to do everything we can to follow God into Central Alberta and do the things He has asked of us.

We joyfully anticipate the extravagant outpouring of God's Spirit on Central Alberta, when thousands meet Christ and all the churches in the region overflow with those coming to hear about God.

Our ministry activity must be 'fluid' so that our numbers can flex quickly and with minimal loss of effectiveness. We will hold our programs loosely and concentrate more on cultivating healthy environments of discipleship, from salvation through to spiritual maturity.
Our ministry leaders must always be asking themselves, "What programs, policies, procedures, or practices would become bottlenecks if God added large numbers to us today?"
Joel 2:28 (Outpouring of the Spirit)

We are committed to being inwardly strong and outwardly focused, missional in all we do.

Inwardly Strong

Our teaching will always strive to move listeners from knowledge to application, that they would know God deeply.
2 Timothy 3:16 (authority of scripture and useful for training), Romans 12:2 (Renew your mind), Colossians 2:7 (Transformation through teaching)

Outwardly Focused

We focus on training, equipping, and encouraging believers so that they can go out and share the Good News of Jesus with their families, friends, co-workers, and community.
We each pray for at least three people to come to know Jesus. We pray for open doors (opportunities), open mouths (that we speak the Good News), and open hearts (that they will receive).
Matthew 28:19-20 (Go and make disciples); Deuteronomy 10 (We were once foreigners)