Coming Events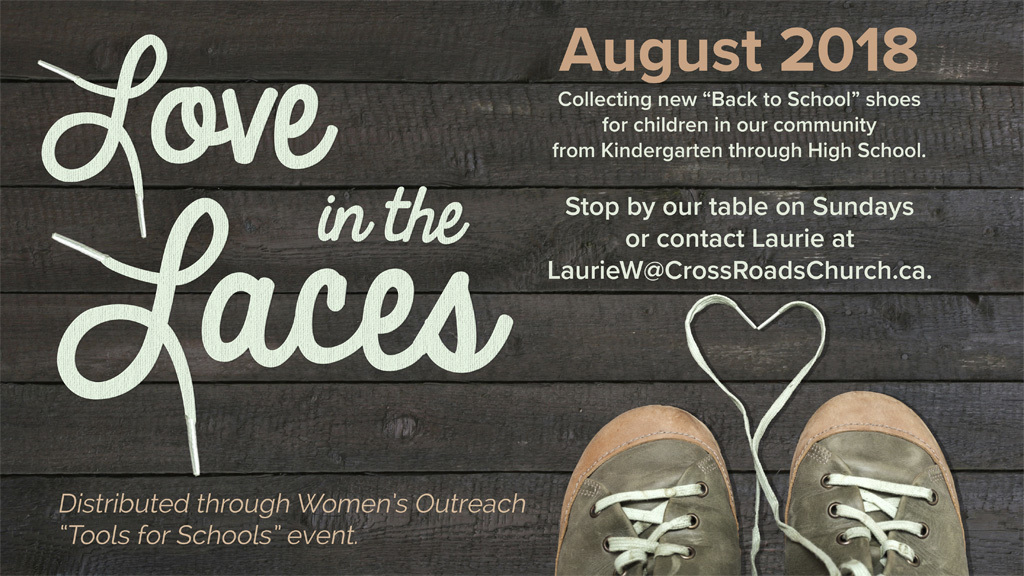 Love in the Laces
It's time to think of back to school! We are accepting new back to school shoes for kids in kindergarten through high school to be distributed through Womens Outreach. Drop off your shoes at the church on Sundays or during business hours during the month of August. Send a child back to school with a smile.
---
SUMMER BAPTISM Next Sunday August 19 • 6:00 pm
Rather than a regular evening service next Sunday, join us on the east lawn to witness those who have chosen to MOVE in the direction of this first step of Baptism. Service begins at 6:00pm. If you are able to walk well – please park on the front or west parking lot, saving the east parking lot for our seniors and families with small children. Bring your lawn chairs and sunglasses to enjoy the outdoor service.
Directly after the service stay and enjoy a BBQ celebrating what God is doing among us!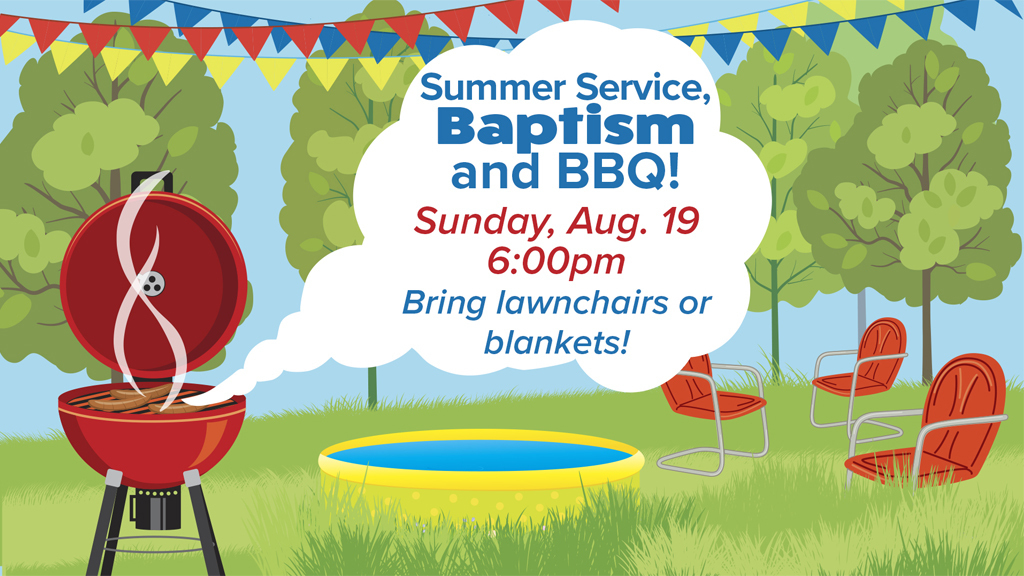 CrossRoads Kids - Next Sunday August 19
The CrossRoads Kids' Ministry team encourage you to attend the 6:00pm Outdoor Summer Baptism as a family! On August 19, regular CrossRoads Kids' programming will run during the 9:00am and 11:00am services. There will be NO Kids programming during the 6:00pm service! Come, bring a lawn chair or a blanket and enjoy the worship, baptisms and teaching outside. Regular 6:00pm CrossRoads Kids' programming will resume August 26.
---
Group Facilitator Info Session
Do you have a vision or dream for a group? Want to do life in Community with others but not sure how to make it happen… How do I run a group with my kids? What could a family group look like? Could a once a month group work? Join us next Sunday, August 19 following the 9:00am and 11:00am service in the Chapel to get your questions answered and find out how easy facilitating a group is! Email CamilleH@CrossRoadsChurch.ca for more info.
---
Behind the Scenes Tour
Would you call CrossRoads home but still feel new? Or maybe it's your 1st, 3rd or 11th Sunday and you're intrigued about the 10,392 ft2 space? Join us on Sunday, August 26 for a twenty minute interactive walking tour and learn more about the children's department, facility management and kitchen environment. Following each service, meet your personal tour guide at the Connecting Point and gain your VIP pass and swag bag!
---
Greece Team Sharing Night
You are invited! Wednesday, August 29 at 7:00pm in the Trestle Room. The Greece team would love to have you come and join them as they share about their time in Porto Astro. Come hear what God did in and through the team as they served alongside Hellenic Ministries during their Family Refugee Camp. It will be a great night! See you there!
---
MoMENtum
A night of wings, worship and encouragement - just for men! Tuesday, September 4 at 6:45pm in the Youth Centre.
---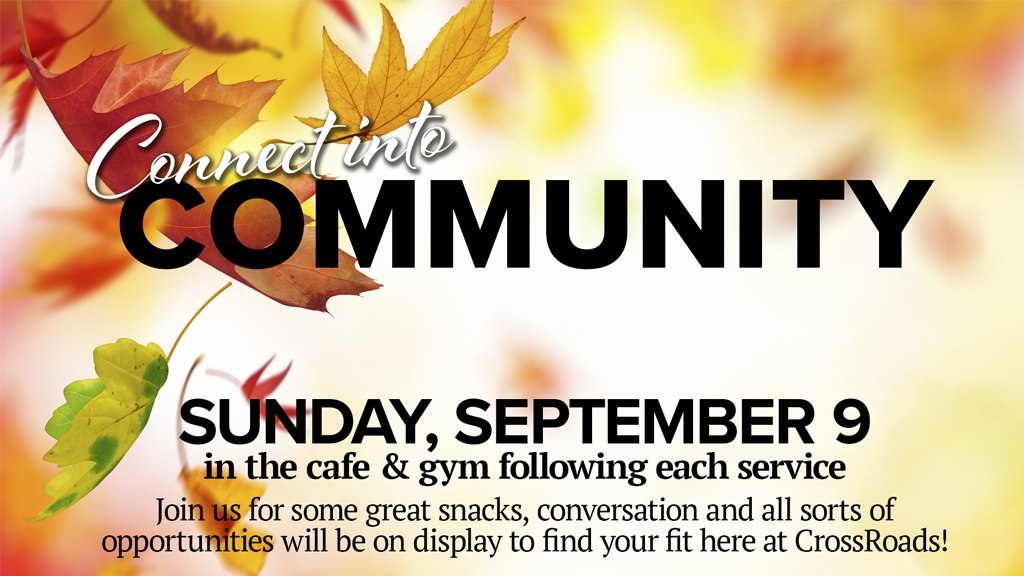 ---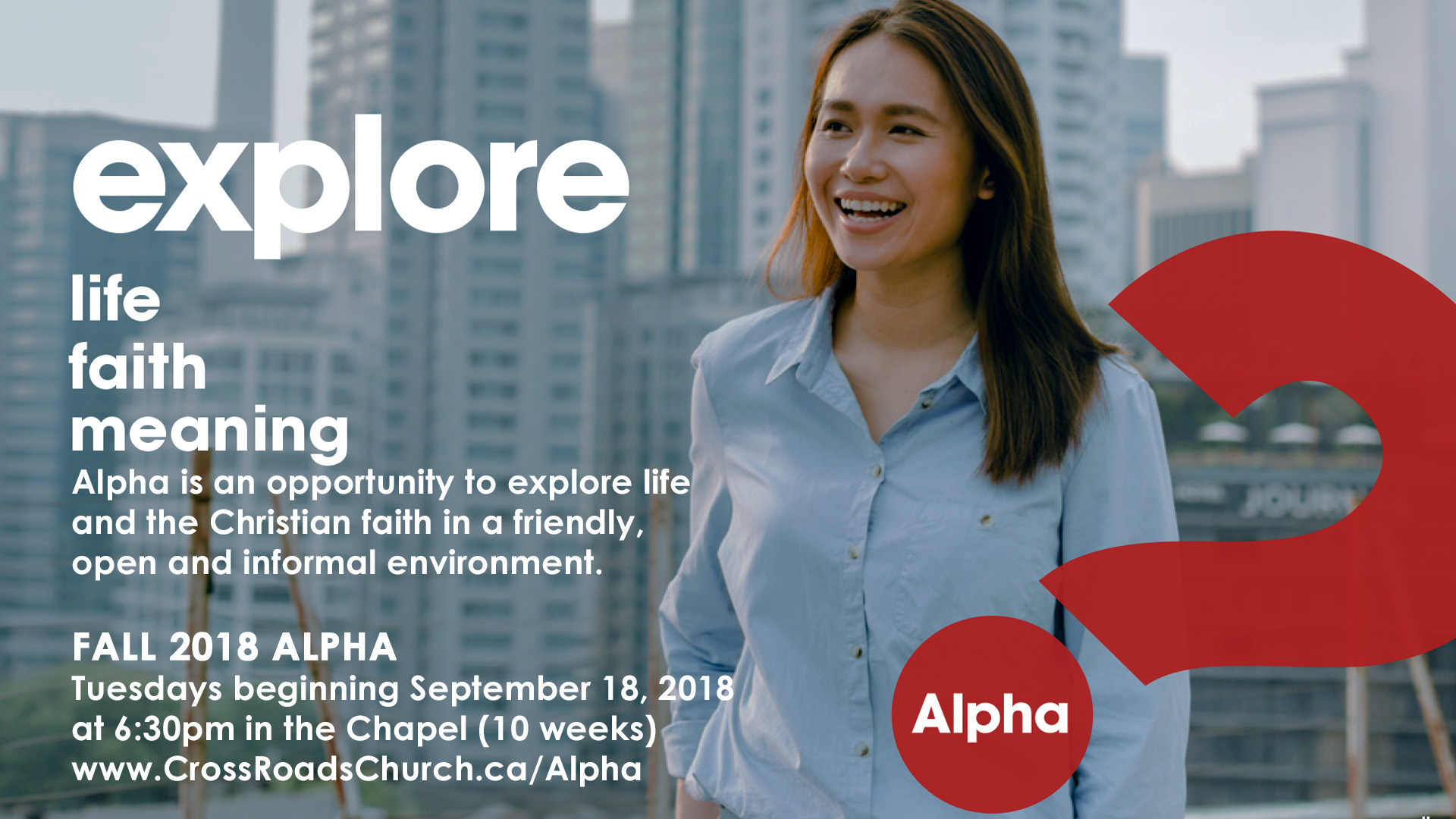 ---
Refresh • Renew • Revive
CrossRoads Women's Retreat is coming this fall and you won't want to miss it! Join us for a weekend away to connect with women and be Refreshed, Renewed and Revived in the Lord. The weekend will also include worship, workshops, and more! We are pleased to share that our speaker will be Christelle Baldovinos.

We will be staying out at Camp Kuriakos, just 30 minutes from Red Deer from Sept 28-30 (Friday, 6:00 pm to Sunday, 12:00 pm).

Cost is $155 for the weekend.

During registration, please specify in the comments section if you have a desired roommate(s). If you have any questions or require subsidy, email: womensretreatcrossroads@gmail.com.
Please note: While we consider children one of God's greatest blessings, this event is unable to accommodate children. Please make childcare arrangements at home so that the retreat can be a refreshing time away for you and the other attendees. However, we have four spots available for moms who are nursing an infant less than 6 months old. Please specify in the comments section during registration.

---
Bottle Collection for Missions
On the second Sunday of each month, you can bring your recyclables to the CrossRoads Kids/Chapel entrance (outside).

We will be providing a trailer to collect your bottles, cans, juice boxes and milk jugs and turning it into money that will impact missions around the world. Thanks for making a difference for the Kingdom!