Coming Events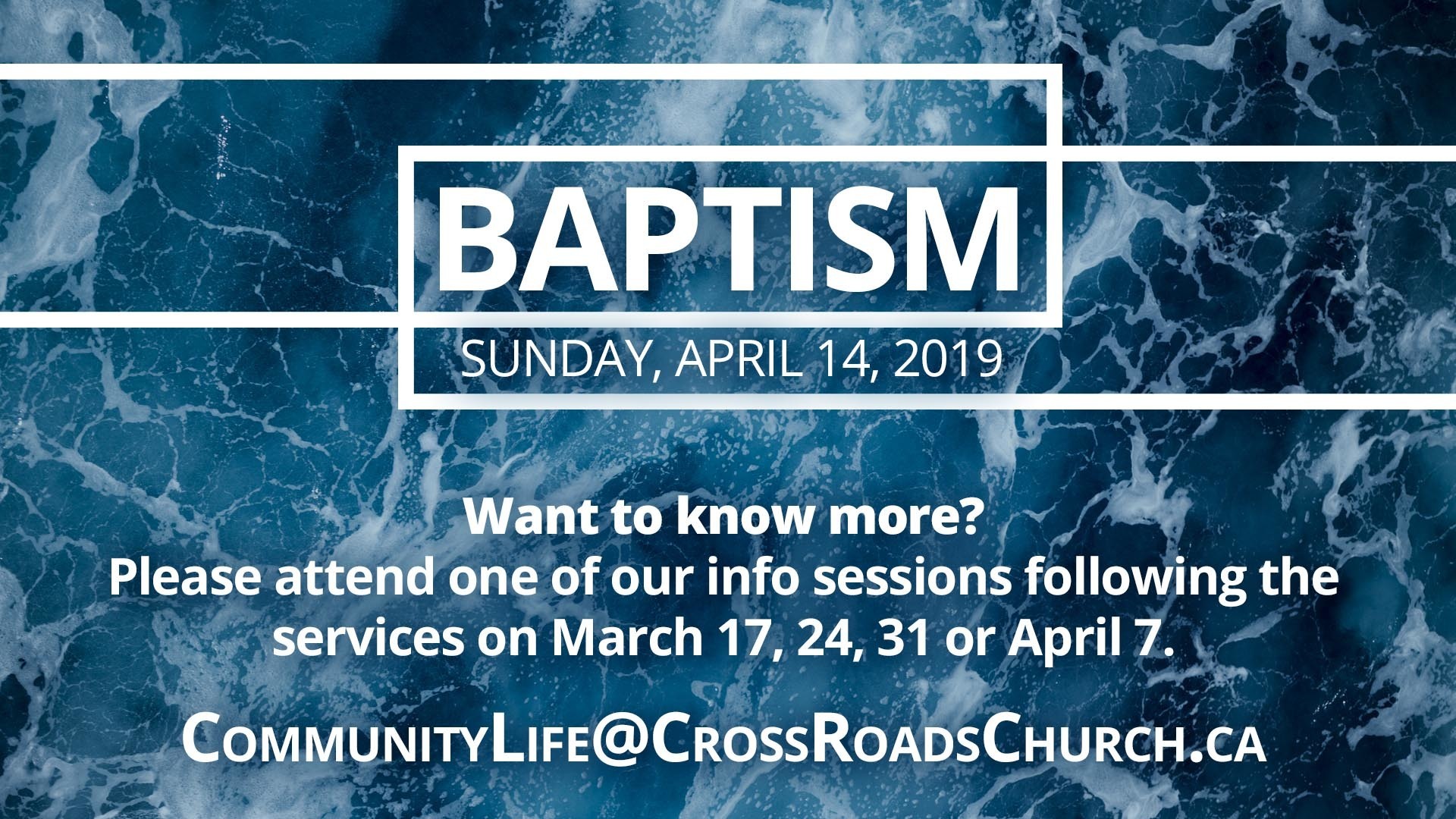 ---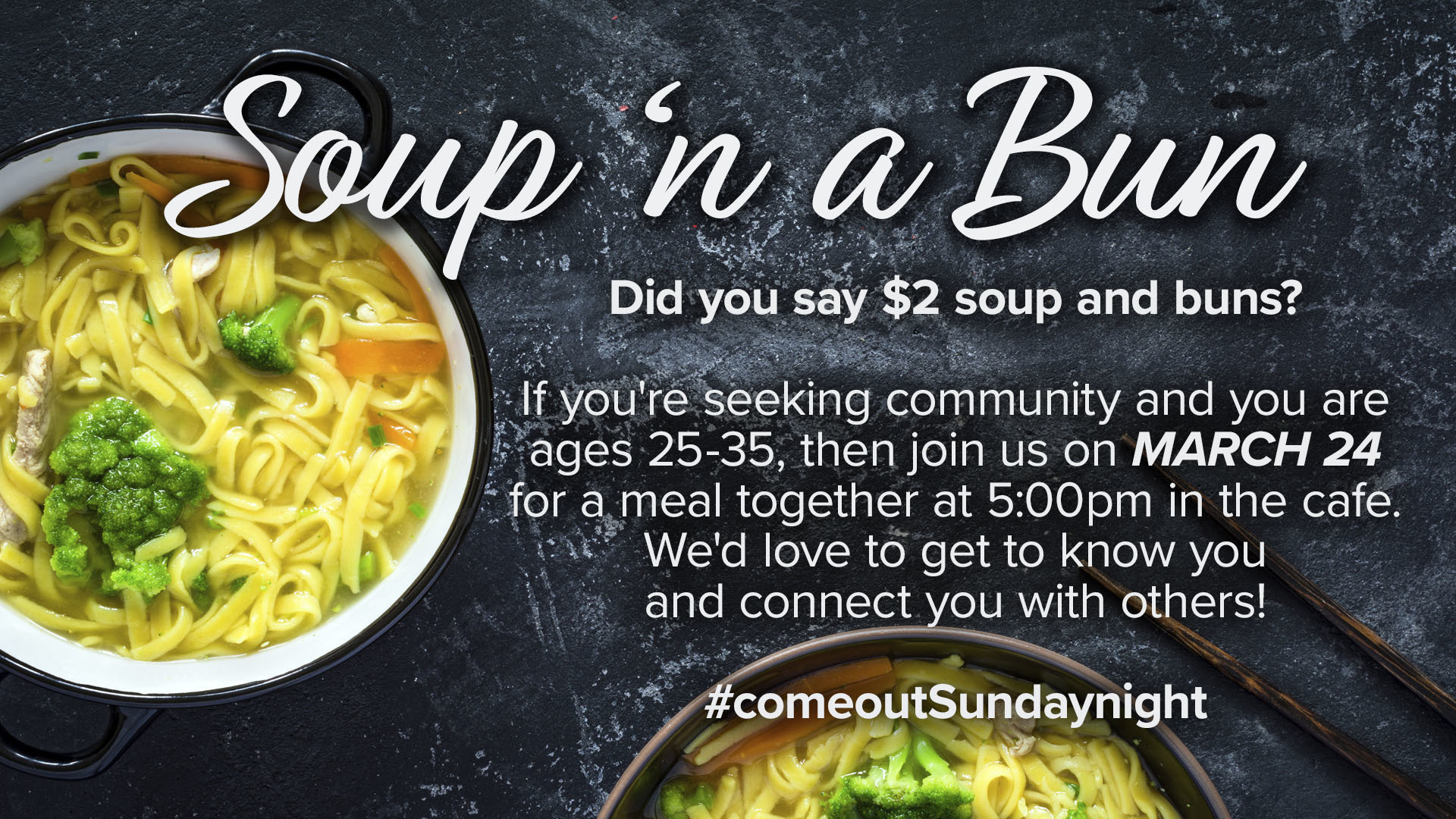 Soup 'n a Bun
Sunday, March 24 - It's only $2 and a chance to meet or re-connect with people within the 25-35 age category. Join us before the service at 5:00pm in the cafe and enjoy some homemade soup!
---
Faith at Home - Kindergarten
Sunday, March 24 at 9:00and 11:00am. Come with your parent and explore "Families of Compassion"
---
Short Term Outreach Info Night
Have you ever wondered what it would be like to join one of our teams to Uganda, Haiti and Rwanda? This will be your chance to see and hear about the opportunities to support and walk alongside our Global Compassion partners, hear from those who have gone before and ask any questions you may have. Monday, March 25, 7:00pm in the Trestle Room. Free food! Hope to see you there!
---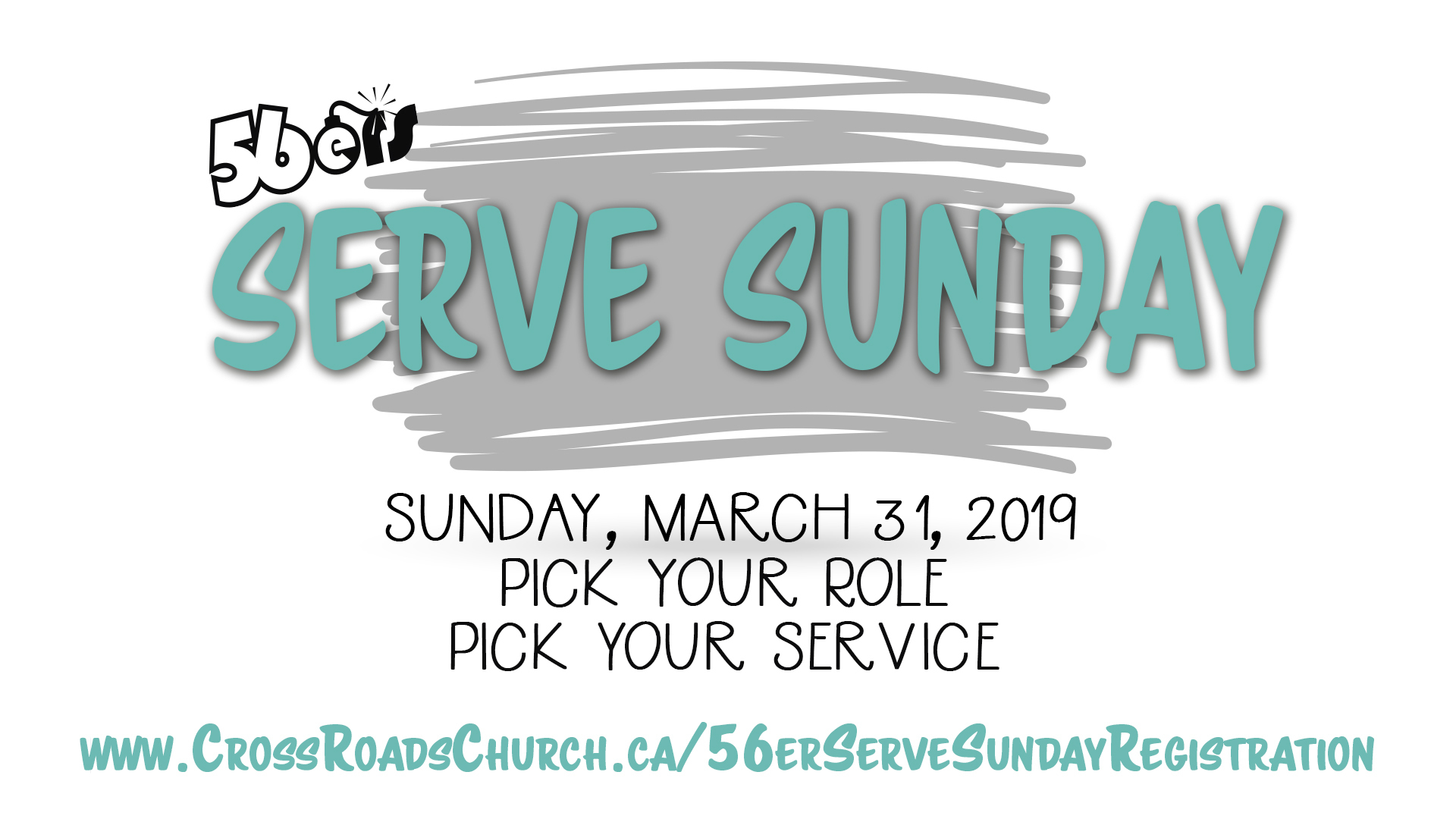 ---

Empowered to Connect
April 5 & 6, 2019 - Come experience practical teaching in a safe and supportive community as we work to equip families, churches, and professionals to better serve children impacted by adoption and foster care.
Featuring Trust-Based Relational Intervention® methods, developed by Dr. Karyn Purvis and Dr. David Cross from the Karyn Purvis Institute of Child Development a t TCU, to help bring attachment and connection in families.
Registration is required.

---

Thrive
April 10 - Discovering your Colours
May 8 - Thrive Wind-up
9:00am - 11:00am in the Chapel. Welcoming woman of all ages and stages. Meeting monthly to build spiritual friendships. Cost $5 Latte $3
Please call 403-304-8944 if you are interested in serving as childcare provider for Thrive.
---
Jr High Spring Retreat
Join us for a Spring Retreat! April 12 - 13, 2019. We will be joining in on some Red Deer serving opportunities, but also playing games and digging into God's word. (Matthew 7:7-12)
Where: CrossRoads Youth Centre
When: Friday, April 12 @ 7pm till Saturday, April 13 @ 6pm
Cost: Earlybird (Feb. 28-Mar. 24): $40; Regular (Mar. 25-Apr. 7): $50 Register before April 7!
On Saturday we will be having a Family Feast where we invite all families to join for a meal. There is a $5/per person cost and we ask that you register your ADDITIONAL family members here.
---
Engaged Encounter
April 12-14, 2019 at Camp Silversides, Gull Lake REGISTER BEFORE APRIL 1
Engaged Encounter introduces couples to a communication technique they can use to effectively foster a deeper knowledge and understanding of one another. The presenters will teach some basic concepts and truths that will be invaluable to know in the first years of marriage. They will also share the joys, troubles and victories that they have encountered in their own marriages around these topics. You will then be given opportunities, alone as a couple, to discuss the challenges that you will face, such as maintaining open communication and resolving conflicts over such important matters as in-laws, money planning and sex.
Take the time to prepare for the rest of your life together!

---

Sock Wars ... for Pre-K boys and their moms!
Moms, take your pre-k boy out for an exciting adventure! Monday, April 15 at 6:30pm we will have fun and games in the gym. Snacks provided. Cost is $7.50 each person. Registration is required.

---
Spring Alpha
All are welcome! Tuesdays beginning with dinner at 6:30pm. April 16 – June 25. A series of interactive sessions where everyone is invited to explore the basics of the Christian faith. Each session looks at a different question and is designed to create conversation. There's no pressure, no follow-up and no charge; it's just an open, informal, and honest space to explore life's big questions together.
---
Easter Hymn Sing
Join us at 6:30pm on Wednesday, April 17 in the Chapel for treats and Easter hymns. Together we will sing about and celebrate the wonders of the cross and the resurrection.

Please consider bringing a small plate of cookies or treats to share. We will also be collecting hygiene items for The Mustard Seed and Hope Mission. Find a list of needed items at the Connecting Point or below.
There is no cost for this event, but we would appreciate it if you'd register online so that we know how many are coming.
---
Serve Others During Easter Week
During His last supper, Jesus spent time serving by washing His disciples' feet. We invite you to serve this week by providing needed hygiene items to the Mustard Seed and Hope Mission.
Drop of your items in Ministry Lane at the church or bring them to the Easter Hymn Sing in the Chapel on Wednesday, April 17 at 7:00 p.m.
The Mustard Seed Needs:
Towels, facecloths, handwarmers, men and women's soap or bodywash, shampoo, deodorant, disposable razors, socks, underwear.
Hope Mission Needs (these are provided to children ages 6-12):
Toothbrushes, toothpaste, shampoo, soap, sunscreen, mosquito repellent, boys and girls underwear and socks.
---
Passover Seder Dinner
Join us for the Passover Seder Dinner on Thursday, April 18 at 6:00 p.m. in the Chapel. As we celebrate this biblical holiday, we'll learn about its significance in remembering the Exodus from Egypt, and we'll also see how Jesus brought amazing new meaning to this meal at the Last Supper with His disciples.

This is an awesome time of food, fellowship and celebrating God's faithfulness. Join us!

---
Glorify
Tuesday, April 30 at 6:30pm in the Youth Centre. Glorify is a night of worship and encouragement for women. The evening will begin with fellowship and tea/coffee, followed by a time of worship, sharing, testimony, and prayer as we gather as sisters in Christ.
---
GRADE 12 GRAD SAILING TRIP
at Camp Homewood
Please note: the $100 charge is for your deposit only - covering your transportation to and from camp including ferries. $495 will be due and payable to Camp Homewood upon your arrival.

If you are not yet 18 or older, be sure to get a parent consent form from Pastor Robert for this trip.
Location: Camp Homewood, Heriot Bay, BC
Dates: Jun 29 - Jul 06, 2019
---
Bottle Collection for Missions
On the second Sunday of each month, you can bring your recyclables to the CrossRoads Kids/Chapel entrance (outside).

We will be providing a trailer to collect your bottles, cans, juice boxes and milk jugs and turning it into money that will impact missions around the world. Thanks for making a difference for the Kingdom!