Coming Events
Spring Alpha
All are welcome! Tuesdays beginning with dinner at 6:30pm until June 25. A series of interactive sessions where everyone is invited to explore the basics of the Christian faith. Each session looks at a different question and is designed to create conversation. There's no pressure, no follow-up and no charge; it's just an open, informal, and honest space to explore life's big questions together.
---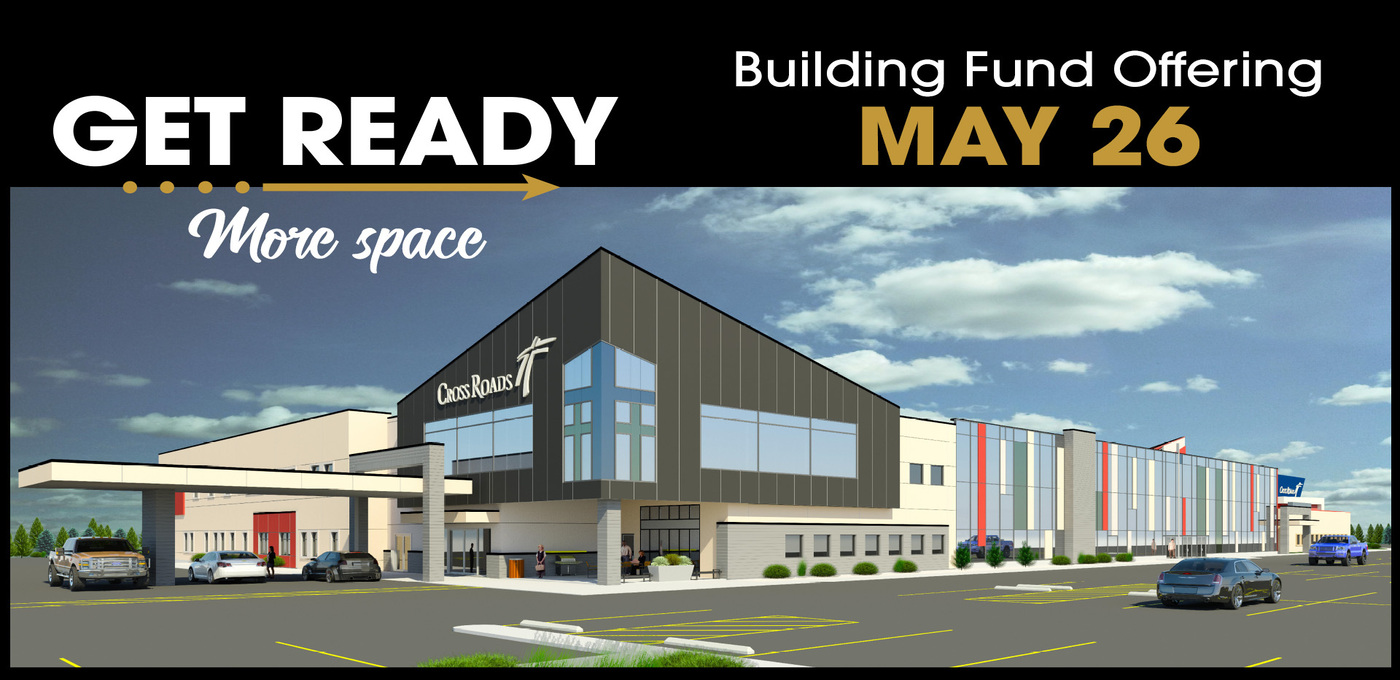 ---
Thirsting for God Conference
May 31 - June 2 with Keynote Speaker, Charles Price
This event is open to everyone!
At Deer Park Alliance Church (2960 39 Street, Red Deer):
Friday, May 31 - Conference Session #1 7:00pm
Saturday, June 1 - Conference Session #2 7:00pm
At CrossRoads Church:
Saturday, June 1 - Pastor and Ministry Leader's Coffee Connection 10:00am
Sunday, June 2 - at all three Sunday Services Charles Price will be speaking. You won't want to miss this!
A Faith Mission event in partnership with various churches and prayer groups in Red Deer and area.
---

Marriage Night
Calling all married couples...
Join us here at CrossRoads on Wednesday, May 29 at 6:30pm for a fun night out!
Drs. Les and Leslie Parrott; Francis and Lisa Chan; and comedian Michael Jr. will be teaching on what it means for Christians to honour God in marriage and grow in their faith together as husband and wife (with of course some comedy to make it entertaining and fun)!
To register visit: https://events.rightnowmedia.org/attendee/site/1221
If you need childcare, please register them here.
---
GRADE 12 GRAD SAILING TRIP
at Camp Homewood
Please note: the $100 charge is for your deposit only - covering your transportation to and from camp including ferries. $495 will be due and payable to Camp Homewood upon your arrival.

If you are not yet 18 or older, be sure to get a parent consent form from Pastor Robert for this trip.
Location: Camp Homewood, Heriot Bay, BC
Dates: Jun 29 - Jul 06, 2019
---
Story Time in the Park
Bring your pre-k child to hear a story or two... enjoy some finger plays and puppets too!
Kin Kanyon is the place to be on Wednesdays with Pastor Tammy!
10:30 to 11:00 am on the following dates:
June 19 and 26
July 3,10, 24,and 31
---
Family Camping Extravaganza! August 8-11, 2019
Do you want to get away from all the distractions of everyday life? We would love to have you and your family join us at the annual FAMILY CAMP EXTRAVAGANZA!! Come and enjoy God's creation, meet new friends and be embraced. Family-focused camping with rock climbing, hiking, and worship. There's something for all ages. Can't wait to see you there! Kootenay Plains
$110 PER SITE for RV/Tent for all 3 nights. Check in is at 4:00pm.

For more information contact Katie at brownell@telus.net.

---

Marriage Enrichment Weekend
October 4-6, 2019 at The Crossing at Ghost River
Marriage Enrichment is a positive, personal experience for couples to learn a technique of loving communication that can be used for the rest of their lives. It is a time when a couple can be alone together, free from distractions, to share their hopes, joys, fears and frustrations. The weekend allows a couple to discover the personal strengths in their relationship that will enable them to look to the future with courage. It is a common sense approach that helps couples see where their relationship could be through communication. Marriage Enrichment is not a retreat, marriage counselling, or sensitivity course.

---
Bottle Collection for Missions
On the second Sunday of each month, you can bring your recyclables to the CrossRoads Kids/Chapel entrance (outside).

We will be providing a trailer to collect your bottles, cans, juice boxes and milk jugs and turning it into money that will impact missions around the world. Thanks for making a difference for the Kingdom!